In this episode, prepare to receive some awesome network marketing tips from a 6-figure income earner who is crushing it in her network marketing business.
A lot of network marketers wonder if it's possible to build a 6-figure income in network marketing when you're super busy and full of responsibilities you cannot neglect.
I had the honor of interviewing Amber Swanson, a single mom who had more limitations and obstacles than most people ever encounter when building a network marketing business.
But she didn't allow these obstacles to hold her back. She went out there and made it happen anyway.
Click play below to watch the entire interview and be prepared to take notes and become inspired!
6-Figure Income Success Series – How Amber Swanson Built A 6-Figure Business in Less than 2 Years With Very Limited Time & Money – Episode 74
With every Episode of Tanya Aliza TV, I like to empower you with a POWERFUL FREE resource that you can download and implement right away and create results with fast in your business.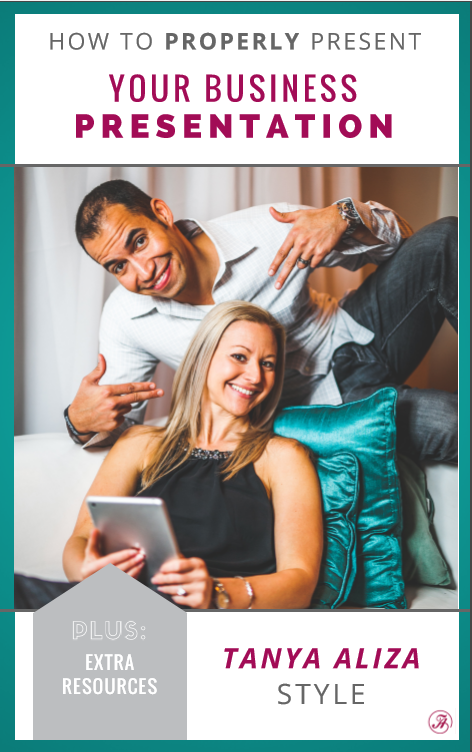 This week, since we're learning how Amber uses her inviting strategies to get more people to show up and how she gets referrals, I put two script guides together for you called "How to Properly Present Your Business" and "How to Ask For Referrals."
This will help you get more people to your presentations and get referrals for your business so you can leverage your work and efforts when prospecting.
6-Figure Income Success Series – Meet Amber Swanson
I had the pleasure of interviewing an amazing Lady Boss and friend of mine who is currently a 6-figure income earner in her network marketing company.
She was able to reach a 6-figure income in her business in less than 24 months, all while being a single mom on very limited time, money and resources.
Amber was in a really dark place when she found network marketing or shall I say "when network marketing found her."
She was a single mom that was barely making ends meet and had to do garage sales from donated goods that friends would leave at her front door in order to help her out.
Most people would have used these circumstances as the reason why they couldn't succeed.
But not Amber.
She didn't use her circumstances as an excuse to hold her back.
She used her circumstances as the reason why she had to become successful in her network marketing business.
Talk about being an inspiration and downright Rockstar!
6-Figure Income Success Series – Rockstar Strategies and Tips
As a result, she's been able to help other women and families succeed with network marketing and most importantly, she wanted to show her daughter that it was possible to live a life you love and pave the way for yourself regardless of the circumstances.
In this interview with Amber she shares:
• Exactly how she helps her new teammates get a check as fast as possible
• How she leverages her time when prospecting by using a strategy that has helped her and her team grow exponentially
• A simple yet overlooked tip that you can use to get more people to join you and your team
6-Figure Income Success Series – In Conclusion
I hope Amber's Rockstar strategies and tips will help you reach a six-figure income in your business as fast as possible.
I took notes and plan on sharing these tips with my team. Make sure you pass it along to your team as well.
And before you head on over to watch the interview, make sure you download this episode's free resources as they will equip you with knowing how to get more people to show up for your network marketing presentations and get referrals from your prospects so that you always have a constant stream of prospects to present your business to.
Click on the yellow button below to download the resource.
Enjoy the interview!
Some Awesome Resources That Will Help You Even More
Amber Swanson's Blog – AmberSwanson.com
JP Sears Video – Higher Education
Prepare to laugh when you watch JP Sears give his hilarious take on why Higher Education is not the way to go. Keep in mind that while most of what he say's in the video makes sense, it's sole purpose is to make you laugh. Enjoy!
The Ultimate Branding Blueprint – Learn More
This is my signature course when it comes to building an Influential Brand Online that attracts leads and sales for your business.
How To Win at the Game of Prospecting – Learn More
Listen to Todd as he covers step-by-step exactly how he went from being a sweaty, nervous wreck who spent nearly 18 months working 10+ hours every day with very little to show for it to being known as one of the Master Prospectors in the entire Direct Sales and network marketing arena.
The B-L.A.B. – Come Join Us
AKA Build Like A Boss, The B-LAB is Tanya Aliza's FREE Facebook Mastermind group full of awesome Networkers and Entrepreneurs that are all on a mission to grow their businesses Faster and easier with Online Strategies for prospecting, recruiting and sales. We do themed days of the week, we hold each other accountable and we lift each other up! Come introduce yourself and your business
Did you get some value?

I hope you did because each week I put my heart into making sure you get amazing network marketing success tips and strategies to rock it in your business while creating a life you love.

Wanna Share This Because You Love Sharing Valuable Info?
Each Monday I post a new video training and free resource on my blog.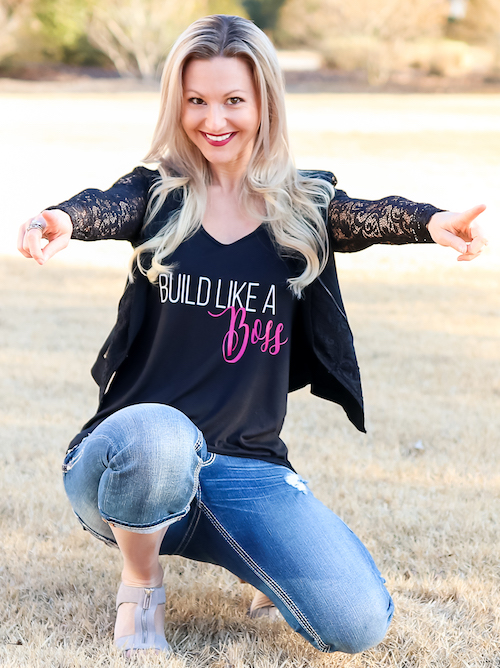 Each Tuesday I do a Live Q&A training on my Facebook Page so make sure we're connected www.facebook.com/tanyaaliza
Stand Out and Stay Connected… drop a comment below.
You are a Rock Star!
Question of the week: Did you enjoy this six-figure income success series? What's the one thing you learned or took away from watching Amber's interview?
Share in the comments below. I'd love to hear from you!