Have you ever wondered how to effectively use Internet Marketing to build your Network Marketing Business?
Well, you're in luck! Today, I'm breaking down for you step-by-step what I'm currently doing to create massive engagement, leads and sales.
So many people have asked me how I use Internet Marketing to build my Network Marketing business, so I had to take the time to put this resource together.
How I Use Internet Marketing to Build My Network Marketing Business – Episode 3
Currently we're the #3 Recruiters in our Company out of 316,000 active Global Reps so we must be doing something right! Let me break it down for you what we do to create that success.
Most likely, you're already posting about your business on Social Media.
Social Media has quickly become a popular avenue to use to get information out about your business.
You want to make sure you are doing this right because you want to present yourself as a Professional Marketer and you want to avoid coming across as salesy or spammy.
Most people are directing their audience from Social Media to their Company replicated websites and, to be honest, that wasn't generating a whole lot of business for me when I did that in the beginning. It's ok if you're currently doing this, but there's actually a much better way to guide your audience and track their interest in what you have to offer.
The last thing any Network Marketer wants is to have their Prospects Googling their Company before they receive all the information properly. You loose all control if this happens.
What I Do Now to Build My Network Marketing Business Online
Instead of my Social Media posts leading to a generic Company replicated website, I now post great value on my Social Media accounts and then I direct everyone to my Blog.
My Blog controls my traffic.
My About page lets my audience learn more about me and get to know me, my Products page shows the many products I offer and promote, and my Blog gives TONS of value and establishes credibility with them.
A Blog builds you up as an Authority and gives you Credibility even if you don't have success yet. If you have a Blog, your audience perceives you differently. They see you as a Credible Leader.
Don't Have a Blog Yet? Check this out
How To Capture Your Prospects Info
Once you have someone on your Blog, you need to have a way to let them request more information from you.
If you're not using a Lead Capture System in your business yet, you're leaving a lot of opportunities on the table. I talk about My favorite Lead Capture Page System in the FREE Download HERE.
This is a tool I use eevery dayin my business and it's made me a lot of money.
Offer Tons Of Value
One trainer I really love is Vince Reed and his program My Internet Traffic System.  This is a great system if you don't have any of your own products or training's created yet… you can use this system to create that multiple stream of income for the people that say no to your business opportunity, but might just be looking for training that you can help them with.
It's all about capitalizing on your ability to Help People and the best way to do that is to put yourself in front of them with your Blog, follow up with them, and say "How Can I Help You?" and then give them the Opportunities and Services that will help them with what they want.
My Free Internet Marketing MAP for Network Marketers Cheat Sheet
By directing my traffic in this way, the world has changed for us. When we talk to people about our Network Marketing Business, we have more people that are interested in what we have, our Products, our Services, and our Opportunity.
AND our prospects sign up with us FASTER than ever before!
I put together a great resource that you can download for free, print out and see exactly how I attract and move my prospects through my world.
Grab your FREE copy of my Internet Marketing MAP for Network Marketers
As a Bonus, I'm also including 2 Awesome Social Media Post examples in the download that will help you to get good engagement and interest on your Social Media accounts
Resources Mentioned & More That Will Help Rock Your Biz
Don't have a blog yet? – Check out my Ultimate Branding Blueprint
Want my team and I to design your Blog? –  Check out our Done 4 You Services
25 Facebook Post Ideas to Attract More Customers & Sales For Your Business – Learn More
The B-L.A.B. – Come Join Us
AKA Build Like A Boss, The B-LAB is Tanya Aliza's FREE Facebook Mastermind group full of awesome Networkers and Entrepreneurs that are all on a mission to grow their businesses Faster and easier with Online Strategies for prospecting, recruiting and sales.
We do themed days of the week, we hold each other accountable and we lift each other up! Come introduce yourself and your business.
Did you get some value from these social media profile tips?

I hope you did because each week I put my heart into making sure you get amazing network marketing success tips and strategies to rock it in your business while creating a life you love.

Wanna Share This Because You Love Sharing Valuable Info?
Each Monday I post a new video training and free resource on my blog.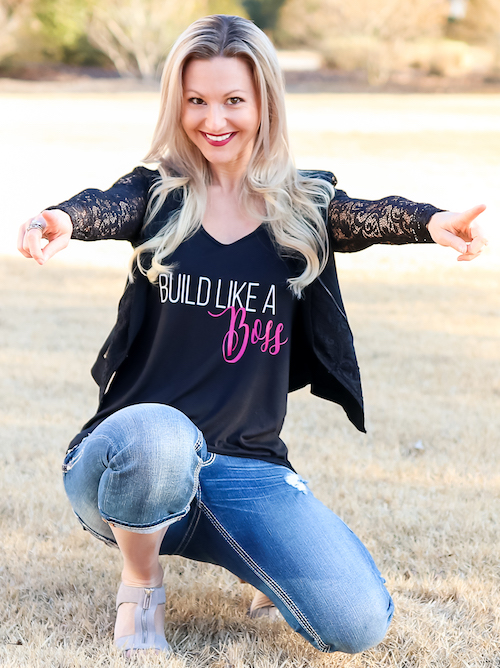 Each Tuesday I do a Live Q&A training on my Facebook Page so make sure we're connected www.facebook.com/tanyaaliza
Stand Out and Stay Connected… drop a comment below.
You are a Rock Star!