Tools To Help You Rock Your Business
If you're wondering what Tools I personally use in my business…
you've come to the Right Place!
Obviously, as a business owner we have to invest in tools and education to have more leverage and to get better at what we do. Over the years of building my business, I've come across a lot of tools and training. This is a list of some of my favorite tools, training and resources.
Many of these links are affiliate links, which means I may get a commission if you purchase. However, none of the fees of these resources have been increased to compensate me. In fact, many of the creators of these tools have given me special discounts that I get to extend to you!
Online and Social Media Marketing
The Ultimate Branding Blueprint – Training Course – Highly Recommended
This is my signature training when it comes to building a Influential Brand Online that Attracts Leads and Sales to your business. I teach you how to build an Online Brand, Blog and Sales Funnel that brings you prospects 24/7 on Autopilot. The is the #1 thing you want to start implementing if you want build your business using the internet.
Dave & Lori Smith
Draper, UT
We generated 300 Qualified Leads for our home business in less than 1 week... most of them with phone numbers! We're just so excited to see this work.
Unlimited Fan Page Profits – Training Course – Highly Recommended
If you're looking to build your business on Facebook this is my signature Facebook Marketing Training Course.
If you don't have a Facebook Business Page yet and you're looking at all these rock stars with Fan Pages and you want one for yourself… Unlimited Fan Page Profits is a training that I put together that will walk you through the steps of building a Profitable Facebook Page and marketing plan to generate leads, build a big audience and make daily sales.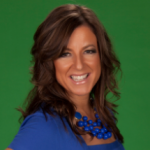 Elizabeth Olivia
Fort Worth, TX
Applying what Tanya teaches, I have generated over 1000 Leads with a $5/day Ad spend from my Lead Magnet offer. About half the lead left their phone numbers, so I'm calling and having great conversations. Thanks so much Tanya Aliza!! I have lots of people to talk to now!
Social Marketing & Recruiting Bootcamp – Training Course – Highly Recommended
How would you like to become a Network Marketing Top Earner Lightning Fast? How about some amazing leverage and automation in your business?
What if you could learn from 3 multi 7-figure earners and have them walk you through the exact steps they implement in their business daily, to build a thriving network marketing team that duplicates? That's exactly what the Social Marketing & Recruiting Bootcamp is!
This training was epic! I love how we learned to message people who are live. I did just that and within minutes sold an item to a new prospect I've never spoken about my business before! This was the fastest sale I've ever had in my entire business career! Thank you so so much! Going to be implementing this strategy from now on!
Business Blog Mastery  – Training Course
If you already have a blog set up, but it's not generating you the results you want, this is going to be very helpful for you. It's my Blog training vault that has over 70 sessions of amazing blog training that focuses solely on RESULTS > Leads and Sales for your business.
Julie Kalungi
Liverpool, UK
I love how you make it so easy! All I can say is if you're a blogger or want to become a blogger and want everything to be set up properly to GROW your business, BBM is must resource for you! Do not hesitate. We get leads everyday on our blog now thanks to Tanya!
Facebook Ads Mini Class– Training Course – Highly Recommended
Want to learn how to generate leads and sales using Facebook Ads? In this Facebook Ads Mini Class, you'll learn how to run Simple Facebook Ad Campaigns for your business without losing MONEY or dozens of HOURS in the process…even if you've never run Facebook Ads Before.
The B-L.A.B. – (Build Like A Boss) – Tanya's FREE Facebook Mastermind Group
AKA Build Like A Boss, The B-LAB is Tanya Aliza's FREE Facebook Mastermind group full of awesome Networkers and Entrepreneurs that are all on a mission to grow their businesses Faster and easier with Online Strategies for prospecting, recruiting and sales. We do themed days of the week, we hold each other accountable and we lift each other up! Come introduce yourself and your business.
Recruiting, Closing & Team Building Tools
Beyond Objections – Audio Training & Cheatsheet
In this powerful 77 min Audio training and downloadable Cheat Sheet you will be equipped to handle any objection or question that your prospect gives you after you share your business with them. Download the audio to your smart phone, tablet or computer and take it with you on the go, at the gym or in the car and become a professional in closing the sale without being salesy or weird. It's all about finding out what the REAL questions and objections are and leading them into the direction of a sale or new teammate.
This training gave me the complete confidence and skills in order to build another successful business. I was able to personally bring in 3 new business partners in a few short weeks and I finally have growth within my team. I could not be more grateful for the time and value that you put into this training! Thank you!!
SendOutCards – My Favorite Team/Follow Up Tool
I absolutely love this service! This tool adds a personal touch to my virtual world. Everyone knows you Need that personal touch to stand out in a crowed world. This is an online greeting card and gift platform where if you want to send someone a physical 'Thank You' Card or gift you go into your online portal and you enter in their details and a personalized 'Thank You' Card and or gift is physically sent to your recipient. I use this to Recognize, Congratulate, Wish Happy Birthdays and Network. Just imagine you got a physical card in the mail that says 'Thank you for you time' would you be more excited to do Business with them? PS when you send the Brownies (Which are to die for) they're your new friend for life
Tanya Aliza's Done 4 You Services
Done 4 You Fan Page – Hire Us To Build Your Facebook Page and Sales Funnel
You obviously know that you need a Facebook Business Page… And that's exactly why my team and I created The Done 4 You Fan Page. We build and design your Facebook Business Page and Social Media Sales Funnel so you can be confident that your Brand and Business is set up to win on Social Media. Without a Social Media Sales Funnel you're leaving a TON of opportunity on the table…. so let's help you capitalize off that!
Done 4 You Blog – Hire Us To Build Your Brand, Blog & Sales Funnel
Making sure you have your Brand and Blog set up properly to generate you business is very important… so that's why we put together this service for you. I've built a 7-Figure online business and when it come to putting things together on the blog, we know our stuff. If you'd like to look at hiring us to build your Brand and Blog please learn more about this service.