I just wrapped up a super awesome live event I do called The Ultimate Branding Experience and all I have to say is WOW!
12 Home Business Entrepreneurs that came together for 2 and a half days in a Big Mansion to work on taking our businesses online and positioning ourselves as leaders that leaders seek to join!!!
This experience, with the results that we got, were more than I ever expected!
From Friday night to Monday morning we got everyone's Personally Branded Offers in place and set up, we created a content marketing schedule for the next 90 days and we set up Facebook Video ads that had leads pouring in before the weekend was over!
One of my clients had generated over 50 leads in less than 24 hours and is going strong into 237 Leads in the last 7 days at 41 cents per LEAD (this is crazy GOOD)
This was one powerful Live Event.
One of my clients mentioned something very interesting. They said that they've never been to an event before where they felt ACCOMPLISHED. They always felt Inspired but never accomplished.
I thought this was a powerful statement and then I realized that this is exactly why The Ultimate Branding Experience is unique to any other live event…. we actually get the theory DONE!
We created the funnels together, everything from the Headline copy to the Video Scripts and we also put an advertising plan together.
I only open 12 spots for this Mastermind which keeps it small enough to work hands on with everyone's business. This was the game changer that everyone loved!
Before putting this event together, I sat down I thought about what I would want if I was attending a live Mastermind and here's what I noted in my journal:
A Dream Building Location
A Smaller Group to Get a Hands on Experience
Actual Results Before Leaving the Event
A feeling of Confidence that my Business Was Set Up Right
A Group of People that I Could Bounce Ideas off of
An Actual Plan of Action that I Could Follow
A 'Point A – Point B' Set Up of My Lead Offer
So with The Ultimate Branding Experience, I put everything I wanted into it and MORE!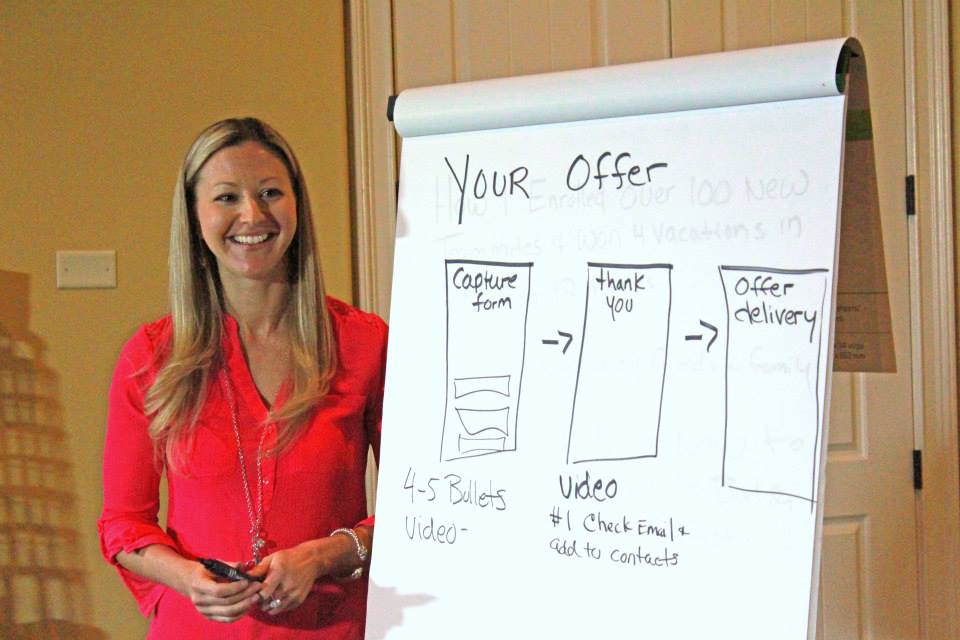 The Game Plan worked out so well it shocked me!
On the second night I asked everyone to share their experience so far and it brought tears to everyone in the room.
Lives and Businesses where actually being transformed.
I have to give credit to my clients because without their determination and drive, none of this would have worked out so well! They truly were an incredible group of people to work with.
Being that this was my first LIVE event, I was hesitant to do this again.
I didn't know if I would enjoy it and I don't like investing time into activities that I don't thoroughly enjoy.
BUT….
I absolutely LOVED the experience and I'd be selfish and silly not to make this an annual event.
After seeing the results and hearing the testimonials over the last week, I'm committed to putting on The Ultimate Branding Experience every year.
I might hold 2 per year and do a Level 1 and Level 2 event. This way the attendees who attended the Level 1 event have the opportunity to join us again at the Level 2 event.
They can further their training and business in Level 2.
I had everyone at the event want me to do this…. so it makes total sense.
I can't wait for the next one.
I'm not sure the dates or details at the time that I'm writing this post but if you're interested in learning more about how you can qualify to join us next time, make sure you're on my email list by Clicking Here
I'm so happy to be able to finally have this Live Event in place so that I can really help more Home Businesses get set up RIGHT online in today's crazy internet world!!
Comment Below and Share How a LIVE Event Has Changed Your Life and Business