I believe that burnout can be avoided if you learn how to better organize your time…
I cannot believe I'm about to share this. But I've experienced burnout first hand, and it's difficult to even admit it. Yikes!
You see, I got into business because I am passionate and love pouring everything into it probably like every other entrepreneur, right?!
So if you're reading this, you might be nodding your head like "YEA."
You might even be an overachiever and you want to hit your revenue goals, so that you can feel accomplished, successful, and worthy. 
But then you realize your lifestyle isn't sustainable and isn't in tune with an overall healthy lifestyle both physically and mentally. 
Does this sound familiar?!
Whether you're a new or advanced business owner, I'm going to spill my secrets on how to avoid burnout and better organize your time as an entrepreneur in 2023 and how goal setting increases my revenue. 
In this week's episode on the 'Wired To Crush It' show, I talk about 
4 Steps To Best Organize Your Time & Avoid Burnout – Episode #288
4 Steps To Best Organize Your Time & Set Goals So You Don't Burn Out – Episode #288

Click Here To Listen & Subscribe
Want clarity on what social media platform is best for you and your business, along with how to utilize that platform for maximum leads and sales? Join the "The Influencer's Social Media Summit" on January 13th with me. I'll be teaching how I use Instagram, Facebook, Pinterest and YouTube to bring the business leads and sales! Catch the end of the podcast to hear more details.
Here are the minute marks that cover highlights in the episode you do not want to miss:
(3:24) – My Burnout Experience in 2021
No one really understands what burnout is until they go through it, and here are some signs that I experienced. 
(7:00) – How FOMO got the best of me and resulted in anxiety 
Looking back, I think if I had tunnel vision I would have been in a totally different place and here's what I mean. 
(11:54) – How to set revenue goals + how to plan yearly goals
Annual business planning can be daunting, right?! Here's how I go about it in my business. 
(18:59) Should you plan your personal time around your business?
This might be controversial, but this is my best advice on goal setting and one of the best ways to organize your time in 2023.
(21:17) Are you overestimating what you can do in one year?
Goal setting is scary because you don't want to think about failing to accomplish them. But this is the #1 reason you need to take goal setting seriously in your business. 
(25:17) The #1 mistake to avoid if you want to achieve your goals in 2023.
If you want to save time and make more money in your business, you don't want to miss this part of the podcast.
I hope you enjoyed this episode of Wired To Crush It with me and I hope it adds so much value to your business and life.
Can I Feature You & Your Business?
Make sure to Subscribe and Rate & Review the Podcast show on your preferred Podcast platform.
I feature community members each week on my Instagram and I'd love to feature YOU next! I release a new episode each week, so make sure to join me and to share this with your entrepreneur friends. Tag me on Social Media @tanyaaliza and share what episode you just listened to so we can connect even more!
Again, don't forget to join us at The Influencer's Social Media Summit where you'll get clarity on what social media platform is best for you and your business so you can organize your time, along with how to utilize that platform for maximum leads and sales. You'll learn Instagram, Facebook, Pinterest and YouTube Marketing.

Resources & Links Mentioned
Episode 287 – My 2023 Business Predictions: What Worked & Didn't Work In 2022 – My Yearly Wrap Up, Reflections & Action Plan Rolling Into 2023 – Listen To The Episode Here
Growth Camp – Learn More Here
Want to attract people that actually want to buy from you? (without spending all day on social media doing weird stuff) Yeah… me too! That's why I created Growth Camp. My NEW, 5 Video Crash Course that helps you Create + Promote a Captivating Lead Magnet Giveaway that attracts an Engaged Audience of Perfect Buyers to your Product or Service, 24/7 Even while you sleep! 
Tanya Aliza's Kit – Check It Out
Many people ask me to share my personal camera and video gear, my health, wellness and beauty products, my favorite books and more. Instead of listing out each item individually here on the blog, I made some really cool 'KITS' that you can check out.
I update these favorites all the time to make sure that I'm giving you the 'latest and greatest' in what I personally use and love.
If you don't have a KIT that you share with your audience yet… make sure to check out the free training I made for you here → www.tanyaaliza.com/267
Kit's are awesome and a great way to also add an additional revenue stream to your Brand.
The Wired To Crush It Community – Join Us Here
I created this Community to share actionable roadmaps so you can Crush It in business and in life. So if you're an ambitious Entrepreneur, the Wired To Crush It community is your weekly dose of profitable steps that will help and inspire you to create the impact, income and life you deserve AND it will also help you organize your time!


I hope you enjoyed learning my 4 steps to best organize tour time & set goals so you don't burn out. Each week I release training episodes and a free resource.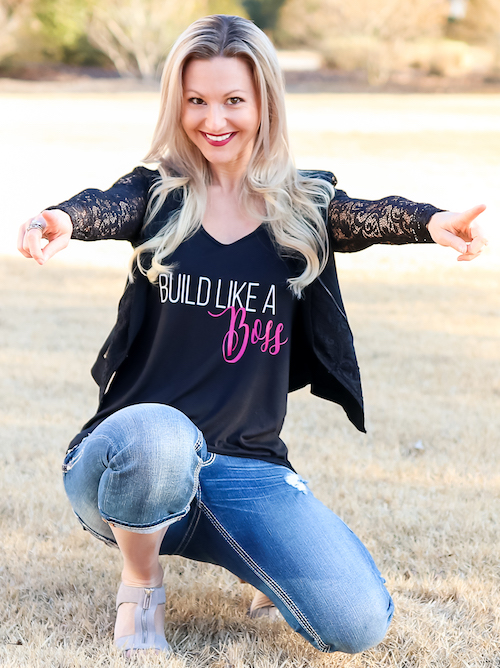 Each Tuesday I do a Live Q&A training on my Facebook Page so make sure we're connected www.facebook.com/tanyaaliza
Stand Out and Stay Connected… drop a comment below.
You are a Rock Star!