Blogging
Start Attracting the RIGHT People to YOU through the simple world of Blogging
Read more Blogging
Facebook
How to Professionally Market You & Your Business on Facebook Starting Today!
Read more Facebook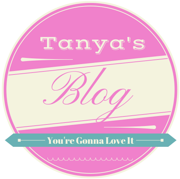 My Blog
You're Gonna Love it! Don't Forget to Leave me a Comment so I can get to know YOU
Read more My Blog
Network Marketing Training – How To Get Someone Interested In Your Business, Even If They Already Love What They Do
Entrepreneur Business Cards – Why You Should Ditch Them And What To Do Instead
Network Marketing Training – How to Motivate Your Team & Get Them Excited To Work
Network Marketing Tips – How To Deal With People Who Make Excuses
Creative Ways To Raise Money So You Can Join A Business, Buy A Course, Or Invest In Yourself
Follow Up Tips – How Many Times Should You Follow Up With Your Prospects Before Crossing Them Off Your List
Follow Up Scripts – How To Follow Up With A Prospect When You're Stood Up For An Appointment
Entrepreneurial Mindset Tips – Eliminating This One Thing Can Lead To Big Results In Your Business
Cold Market Prospecting Tips From Cesar Rodriguez – How To Start Conversations And Turn Them Into Business!
How To Optimize Your Social Media Profile for Network Marketing Success