Blogging
Start Attracting the RIGHT People to YOU through the simple world of Blogging
Read more Blogging
Facebook
How to Professionally Market You & Your Business on Facebook Starting Today!
Read more Facebook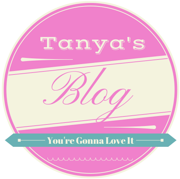 My Blog
You're Gonna Love it! Don't Forget to Leave me a Comment so I can get to know YOU
Read more My Blog
Cold Market Prospecting Tips From Cesar Rodriguez – How To Start Conversations And Turn Them Into Business!
How To Optimize Your Social Media Profile for Network Marketing Success
Network Marketing Success Tips – How To Build A Massive Team Of Raving Customers – With 6-Figure Lady Boss, Tracy Wenkman
Prospecting Tips – Why I Never Use My Company Name When Prospecting
Objection Handling Tips – How To Respond To Someone Who Thinks Your Business Is A Scam
7 Network Marketing Tools I'm Using To Prospect, Recruit and Build My Business Using Social Media
Use My 3 Step Objection Handling Training Script When Prospects Tell You They Don't Have The Money
Prospecting Tips – Discover The Best Prospects That Can Skyrocket The Growth of Your Business
What To Do If Your Network Marketing Upline Is Negative About Online Or Social Media Marketing
Network Marketing Scripts – How to Become a Prospecting and Team Building God(dess)