Have you ever wondered if there's MORE to life?
That there's something BIG out there waiting for you or you have something burning inside of you to inspire and make an impact? That was me back in 2009 while a sat at my desk as a Finance Specialist in North Vancouver Canada. As an Outsider looking in, my life looked pretty good. Good job, Nice House, Nice Car but I was completely empty inside. It drove me nuts waking up each morning to someone else's schedule and going to work for someone else's dream; being stuck in an office 12 hours a day was not the way I wanted to spend the rest of my life until I was 65.
At the Beginning of 2009 I read a book that changed my life called The 4 Hour Work Week by Tim Ferris (read it if you haven't already). After reading that book my mind and vision to what was possible completely opened up and I started to think very differently about being an Employee vs an Entrepreneur! I wish I would have read that book back in College or High School but of course that wouldn't happen because the school system is flawed…unfortunately we're taught to be employees and drones in school rather than Business Owners!
In Nov 2009 I started my Entrepreneur Journey.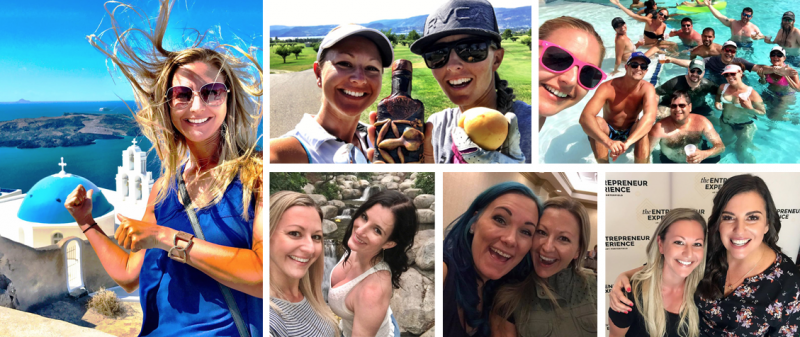 My Millionaire Road
So as most people who catch the Entrepreneurial bug, I thought e-z-p-z I got this and I'm gonna be a millionaire fast!
The Reality:
I was spent countless hours in front of my computer trying to 'figure it all out'. I was pulled in a million different directions by 'GURU' after 'GURU'. All while working a crazy work schedule and trying to balance everything else. I realized fast that 'build a side gig' had to be treated like a business if I wanted it to pay me like one, but the difference between my Business and my JOB was the fact that it could be my 5 year plan verses my 40 year plan.
I liked the 5 year plan better and I knew I was going to build something BIG. In 2010 I got a call that I can still remember clearly today. My dad had a stroke and was in the hospital. I rushed home to Penticton BC Canada, where my family was, and spent Easter Weekend in the hospital with my Mom and Sister. After a few days the Dr. told us that he wasn't going to make it. He Passed Easter Weekend 2010.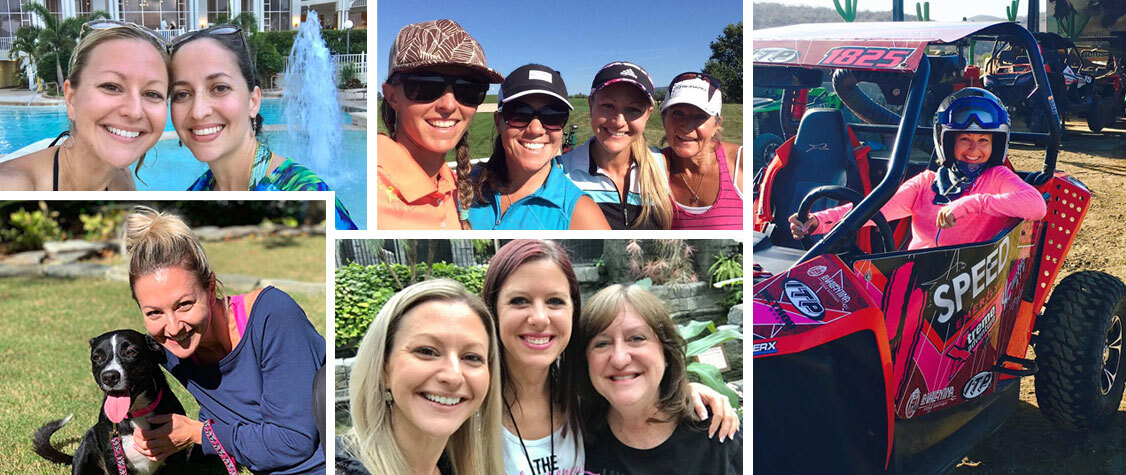 My Dad was a true inspiration. He always encouraged us to live life to the fullest and our family would never have had the experiences we had without him. While I was taking the time off work to be with my family I realized that I still had money coming in from my 'Side Gig' and it was at that exact moment I understood what Residual Income really was! In June of 2010 I retired my Finance JOB and went Full Time into my Business! It was a scary move but my Dad had taught me that life is too short to play small!
Taking My Business Online
In December 2010 I had the opportunity to go down and live in Costa Rica. Truly one of the most amazing places in the world, and I needed a way that I could run my business from over there. I started Googling ways to build my Business online and I found some Entrepreneurs that actually had found ways to attract buyers through the Internet…..Exactly what I wanted to do!
I'll be honest, learning the Internet side of marketing your Business is not easy but it was worth it. I took me about 14 months to really get the hang of HOW to make it all work but once I found my strategy and got committed to making it work, some really awesome things started to happen.
I went from making sales every other week, to almost every day!
I finally had people reaching out to me wanting to buy… this allowed me so much more free time
I went from making $56K/year in 2013 to making $434K in 2014
(huge jump because of the strategy I started using)
I run a multiple 7-figure business and spend 60-90 mins a day working!
**The strategies are key to making this happen
My 2 words to running a successful online business are SIMPLE & COLLABORATION
Collaboration – You can't do it alone. You need a coach, mentor or advisor to help you. Someone that has already been down the road that you want to go down. Don't cheap out on this.
Simple – Simple Keeps You Focused, Focused Makes You Money & Money Pays For Your Lifestyle.
From 2010 to now I've been exposed to many tools, courses, masterminds, coaches… basically everything… I've been around this game a long time…  if you're thinking about taking your Business Online my recommendations are listed on My Tools Page if you want to check them out.
It's easier to learn from someone who's already been down the road that you're looking to go down!
Here's something that I recommend starting with if we're meeting each other for the first time
– Get My Smart Marketer's Social Media Plan Here
Today
I am so Blessed and Grateful for my Life. I'm 38 years Young and I'm Free! It took me a few years of working my Business Hard but I have something that most people don't have…..Complete Time Freedom. I still work hard (about 2 hours a day) but I love what I do more than anything and I wouldn't trade the ups and downs of owning my own Online Business and being an Entrepreneur for anything. I've replaced my JOB income where I had to trade my time for dollars for a residual paycheck that grows bigger each month and I rarely have to look at price tags…..
I've been blessed to have had the opportunity to speak on stages to tell my story and train my marketing strategies across North America and I'm really excited to meet you and learn more about you and your online journey!
It's Great to meet you my New Friend.
Let me know how I can add value to you or your Business!
CONNECT MORE: Instagram.com/TanyaAliza