Today I get to talk about 7 effective ways to market your business on Facebook that will hopefully revolutionize the way you promote your business.
In a world where Facebook is constantly evolving and keeping marketers on their toes, it's crucial to stay ahead of the curve and adapt to the platform's changes. That's why I've put together this episode to help you conquer the ever-mysterious Facebook algorithm, and the best part is, you won't have to put in endless hours of manual labor to see results!
I'll delve into effective techniques that not only align with Facebook's latest updates, but also cater to its ever-shifting user preferences. By implementing these strategies, you'll be able to rise above the noise, reach your target audience, and ultimately, achieve your business goals.
So, let's dive in and discover the secrets to mastering Facebook marketing, while keeping your sanity intact!
Episode #306 | 7 Effective Ways To Market Your Business On Facebook


🎧 Click Here To Listen & Subscribe on iTunes
Highlights of the show that you don't want to miss:
[5:17] How to show up on social media in a way that will help your business to not only stand out, but thrive in the crowded online space.
[7:17] Did you know that Facebook currently has 2.93 billion monthly active users? If you have a business, you have to go where the people are, and right now Facebook is one of those places, regardless of how you feel about the platform.
[11:32] The number one thing that you should have in place in order to make it easier for users to find and engage with your business on Facebook.
[15:09] One of the hottest things that you can do right now on Facebook, and how I utilize this in my business. Get ready to increase your engagement, reach and interest!
[18:18] Are you currently running your own ads, or thinking about incorporating them to help market your business on Facebook? It's really quite easy if you know what you're doing, so I'm sharing how I learned to run my own ads, and how you can too!
[24:48] A really powerful, yet underutilized Facebook strategy to help you drive attendance, increase engagement, and create buzz around your business.
[25:51] Learn my strategy for reaching out, and collaborating with influencers so you can grow your following and your bank account.
I also have a great episode that you will love where I talk about scheduling Facebook events in your group to make more sales. 
Action Steps:
Take two of these strategies to Market Your Business On Facebook, and implement them THIS week!
Make sure you have your lead funnel in place for ultimate leverage in your efforts (Watch the new 9 min video I have for you on how to do that)
Start loving Facebook again!
I hope you enjoyed this episode of Wired To Crush It with me and I hope it adds so much value to your business and life.
Can I Feature You & Your Business?
Make sure to Subscribe and Rate & Review the Podcast show on your preferred Podcast platform here.
I feature community members each week on my Instagram and I'd love to feature YOU next!
I release a new episode each week, so make sure to join me and to share this with your entrepreneur friends.
Tag me on Social Media @tanyaaliza and share what episode you just listened to so we can connect even more!
Again, if you don't have your lead funnel in place yet, I have a powerful 9 minute video that will share with you how to start putting one in place that attracts perfect buyers to you. [templates and all]…

Recommended Resources & Links Mentioned
Episode 275 | Why You Must Use Your Facebook Business Page & NOT Your Personal Profile
Facebook Live Checklist | What to do before, during and after your Facebook Live broadcast to check the most views and engagement.
Smart Paid Traffic | Learn how to run Facebook Ads for any business.
Episode 221 | Facebook Group Marketing – My 5 Best Content Ideas To Get More Sales From Your Facebook Group)
Episode 232 | Are You Scheduling Facebook Events In Your Group To Make More Sales Yet?
Episode 248 | My Influencer Marketing Strategy (Grow YOUR Following & Your Bank Account!)
Join The Wired To Crush It Community (39,000+ Entrepreneurs)
I'm your biggest cheerleader when it comes to Financial Freedom, Success, and growing an online business to support your best life… I guess you could say I'm Wired To Crush It!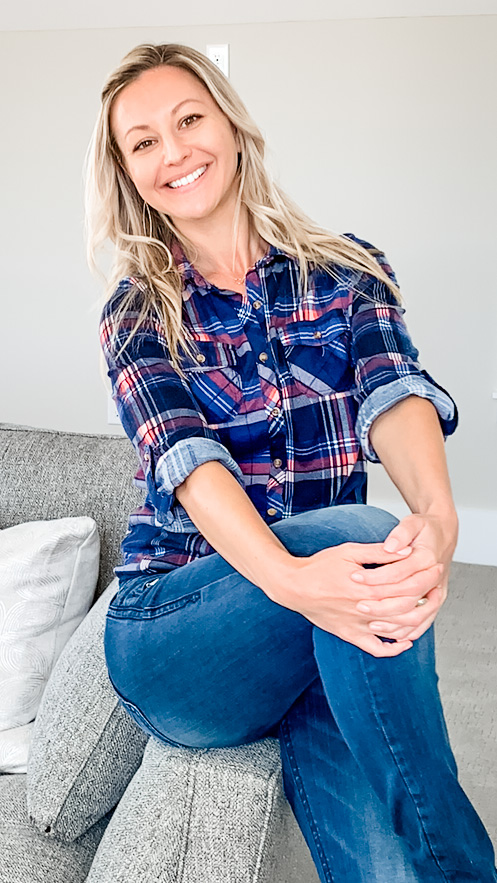 I created this Community to share actionable roadmaps so you can Crush It in business and in life.
So if you're an ambitious Entrepreneur, the Wired To Crush It community is your weekly dose of profitable steps that will help and inspire you to create the impact, income and life you deserve.
My team and I are inside this community helping you, celebrating you and supporting you through your Entrepreneur journey… along with 39,000+ Entrepreneurs!

I hope you enjoyed this episode of "Wired to Crush It" and you're ready to pull up your sleeves and utilize these 7 strategies to Market Your Business On Facebook. Make sure to share with us in the community!
Each week I release a new training episode and a free resource… Join the community so your don't miss a beat.
Each Tuesday I do a Live Q&A training on my Facebook Page so make sure we're connected www.facebook.com/tanyaaliza
Stand Out and Stay Connected…
Crush Your Week!