So you're looking to buy business leads for your business.
Will it be worth it? Will they be of good quality? How effective of a business-building strategy is this?
These are all thoughts that you might have going through your mind right now if someone's proposed the opportunity of buying leads for your business.
Well in this episode of Tanya Aliza TV, I'm going to share with you the good, the bad and the ugly of buying business leads. I'm also going to share my insight on this after seeing so many people go down this road.
Why I Don't Think Buying Business Leads Is A Good Idea – Episode 185

With every Episode of Tanya Aliza TV, I like to empower you with a POWERFUL free resource that you can implement right away and create results with fast in your business.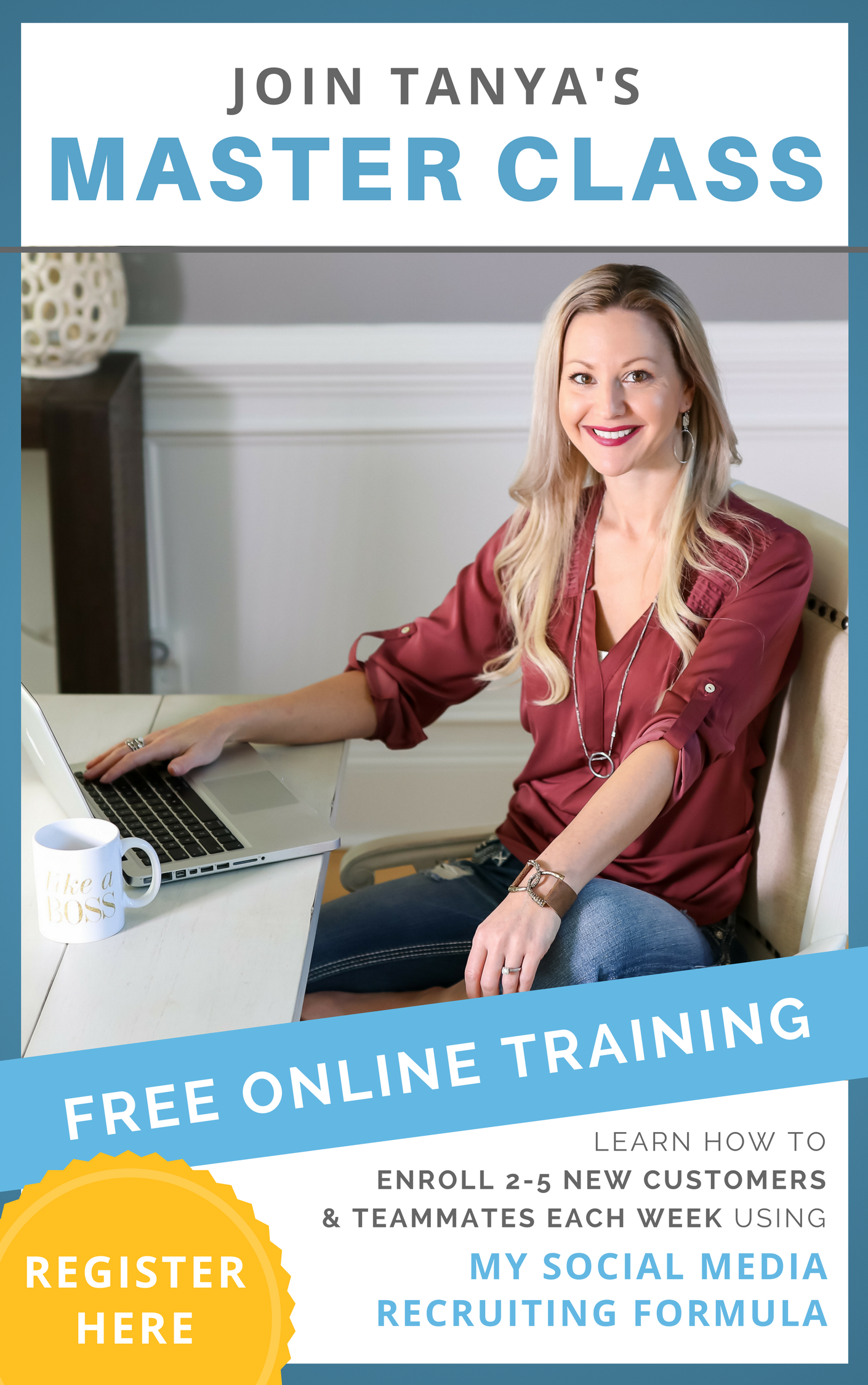 This week since we are talking all about generating business leads and I know that you're looking to get more people interested in what it is that you're selling, I want to introduce you to a Web Class that I have going on right now that you probably want to get registered for.
I'm going to teach you how I'm using Social Media to enroll two to five new customers and teammates into my business each and every week.
I'm pulling back the curtains on this process that I have built in my business on generating my own leads, and I'd like to invite you to get registered and join me for this really exciting training.
You can get registered by clicking on the yellow button above ☝️
My experience with using business leads
Now, I have to be honest with you, I've never purchased leads for my business.
So you might be thinking, "Well, Tanya, if you've never done it, how the heck can you talk about it?"
Well, I've never purchased leads, because I learned how to generate my own leads before buying leads was even brought into my world, or even a concept that ran by my desk.
But I know a lot of people that are in my world that have purchased leads and I've seen the good, the bad, and the ugly.
Mostly bad, mostly ugly.
The good side of buying business leads
If you're not that good at sales conversation, buying leads has its place where it gives you a lot of the opportunities to just get good at your communication and sales skills.
But if you're looking to make money and convert those people into sales, I haven't really ever seen much success.
The only way to have a lot of success with it is to go through a lot of leads and you do have to spend a lot of money on buying them.
With business leads you get what you pay for
Because any good lead list that is of high quality, at least if they're advertised as good quality, then they're going to be really expensive.
Obviously you get what you pay for, so I just don't do it.
And here's the specific problem that I currently see.
No matter how leads or lists are marketed or sold to you or advertised, they're typically recycled leads.
What do recycled leads mean?
It means that they're sold multiple times.
So if you are going to buy a lead list, you'll want to find how many times that lead list is being sold.
Because if one contact on the list is being distributed and sold multiple times, by the time you get around to calling them, they're not going to want to hear from you and it's going to make for an uncomfortable experience.
Business Leads have no idea who you are
Because you're some random stranger giving them a call and trying to sell them something it's going to be tough to get people to listen or open up to you.
They don't know who you are. They're like, "Who's this? What are you trying to sell me?"
But if you learn to generate your own leads, you can build a relationship with them before you call them.
That way they already know who you are and it makes it much more comfortable and pleasant for the both you,
And these people are excited to hear from you.
Buying business leads when they aren't even qualified?
Another problem that I find with buying leads from somebody else is they're not qualified.
On top of generating your own leads, you want to qualify them so that you're not wasting your time with the wrong people on your phone.
Your time and money are very important. The last you want to do is spend time and money on the wrong people.
So when you can learn how to pre-qualify somebody before you spend time with them on the phone or Facebook messenger or by email, it is so magical.
When done properly and the way I teach, by the time you actually have that phone call, they're pretty much ready to go.
You just need to have a quick reconnection phone call and then ask them, "Hey, is there anything else you need to know before we get you started?"
Buying business leads is not a good long term strategy for your business
So by now, you can probably understand where I fall right when it comes to buying lead lists.
I don't recommend it as a great strategy for business building.
It might be a great strategy to help sharpen your skills and get better at sales and closing.
So for a little while you could use it to get good practice.
But as far as a good business-building strategy, you really want to get good at marketing yourself and your products and your business and generating your own leads.
Pre-qualifying them, warming them up to you, so that when you make the connection on Facebook or email or Instagram or wherever, or even the telephone, they know who you are.
Business Leads – In Closing
So that's why I'm doing the web class that you can register for. I'll show you the process of not only generating your own leads, which is powerful but also pre-qualifying them so that you can definitely stop wasting time in your business.
Because your time and money are precious!
So make sure to join me on my live web class coming up. There's a couple of times that you can choose that'll hopefully fit your schedule.
You can get registered by clicking on the yellow button below 👇

Check out the resources in the show notes below for even more amazing resources that go with this episode.
Resources Mentioned & More That Will Help Rock Your Biz
The Ultimate Branding Blueprint – Learn More Here
This is my signature course when it comes to building an Influential Brand Online that attracts leads and sales for your business.
Unlimited Fan Page Profits – Learn More
If you don't have a Facebook Fan Page yet and you're looking at all these rock stars with Fan Page and you want one for yourself… Unlimited Fan Page Profits is a training that I put together that will walk you through the steps of building a Profitable Facebook Page and marketing plan to generate leads, build a big audience and make daily sales.
Video Ranking Academy by Sean Cannell – Learn More
If you are already doing videos and posting them on YouTube and you want to learn how to optimize these videos so that you get more views and Rankings, this is one of the best trainings I've been through that can help you do this. I've been able to rank my videos on the first page of YouTube in 1 day with this training.
The B-L.A.B. – Come Join Us Here
AKA Build Like A Boss, The B-LAB is Tanya Aliza's FREE Facebook Mastermind group full of awesome Networkers and Entrepreneurs that are all on a mission to grow their businesses Faster and easier with Online Strategies for prospecting, recruiting and sales. We do themed days of the week, we hold each other accountable and we lift each other up! Come introduce yourself and your business.
Did you get some value from this training on buying business leads?

I hope you did because each week I put my heart into making sure you get some amazing business leads training so you can rock it in your business while creating a life you love.

Wanna Share This Because You Love Sharing Valuable Info?
Each Monday I post a new video training and free resource on my blog.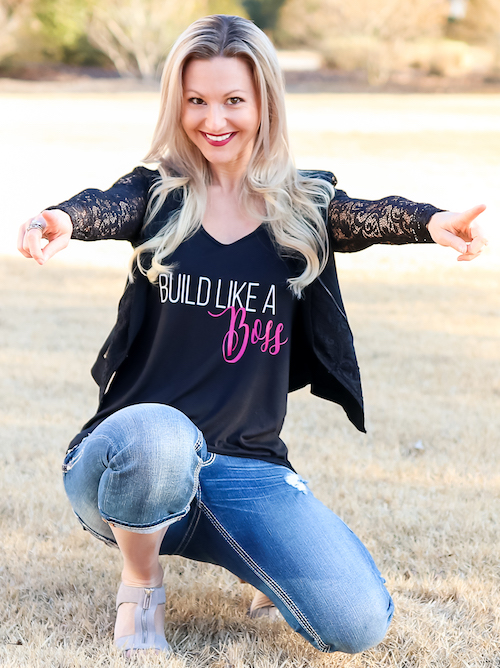 Each Tuesday I do a Live Q&A training on my Facebook Page so make sure we're connected www.facebook.com/tanyaaliza
Stand Out and Stay Connected… drop a comment below.
You are a Rock Star!
Question of The Week: Have you ever purchased leads? How did that work out for you?
Let me know in the comments section below.I would love to know!
Hope you enjoyed this training on buying business leads 🙂