In this episode, I'm sharing some creative ways to raise money so you can start taking the steps necessary to move forward in the direction of your dreams and goals.
Is there a business that you want to join or maybe a course you'd like to invest in but the lack of funds is holding you back?
A lack of money shouldn't be holding you back from living the life you want or becoming the person you want to be. If it is, then things need to change.
If you, or someone you know, ever finds themselves stuck because of a lack of financial resources, then this episode of Tanya Aliza TV is for you!
Click play below to watch this week's episode of Tanya Aliza TV for some creative ways to raise money for yourself or help a prospect who needs to raise the money to buy from you or join you in business.
Creative Ways To Raise Money So You Can Join A Business, Buy A Course Or Invest In Yourself – Episode 64

With every Episode of Tanya Aliza TV, I like to empower you with a POWERFUL free resource that you
can implement right away and create results with fast in your business.
This week, I'm giving you My 25 Resourceful Ways To Come Up With Resources To Start a Business, Buy A Course Or Invest In Yourself.
This will help you tap into the ability to figure out a way to come up with the money you need as well as the ideas and ways to actually raise the funds.
Creative Ways To Raise Money Tip #1 – Don't Allow A Lack Of Funds To Stand In Your Way
I originally thought of putting this free resource together so that I could have something powerful to share with my prospects who see a great opportunity in working with me or buying one of my courses but don't have the funds to do so.
But then I realized I would have a greater impact and I could help more people if I made it accessible to everyone.
This could help you whether you're looking to buy a course or if you have a prospect who can't join you in business because of a lack of funds.
If you dream of a better life for you and your family, you shouldn't allow a lack of money to stand in your way. If anything, it should be the reason you become determined to never be in a situation again where money holds you back from becoming a better version of yourself.
Creative Ways To Raise Money Tip #2 Create A Plan And Set A Goal Date
People are more resourceful than they think so I always like to gauge how they operate within themselves before they join me in business or buy one of my courses.
It's a good indicator of how they'll operate after they join me or buy one of my courses.
You'll want to be aware of this when you're talking to a prospect who tells you they don't have the funds to get started.
If they are resourceful before they join you they will continue to be that way afterward.
If I see that a prospect is willing to help themselves, I'll go ahead and share all the ideas and ways that will help them raise the funds they'll need in order to partner up with me.
Then we'll go ahead and pencil in a date on the calendar to have the funds in place and get started.
This will create a sense of urgency and excitement for achieving that goal.
Creative Ways To Raise Money Tip #3 -Turn Your Obstacle Into A Powerful Story
After we create a plan together to raise the money and set a start date, I share with my prospect the power of turning an obstacle into a story that will inspire others.
In life, you have two options.
You either turn temporary defeat into a powerful story or you allow it to keep you in victim mode.
If you overcome temporary setbacks you will always have a powerful story to share with prospects who want to join you in business.
Sharing with others how you were able to overcome the same challenges and setbacks will inspire others to want to do the same.
Encourage your prospects to create a powerful story that they can use when they too come across someone in a similar situation.
This is exactly how I motivate my prospects and my team in order to help them get resourceful and hustling for the things they say they want.
Coming up with creative ways to raise money is not hard at all. Opportunities are all around us if we are open to seeing them.
In this week's resource, I share 25 ways that some really amazing people have come up with the money to start a business or invest in a course for themselves so you'll definitely want to grab this week's resource and start using it for yourself or sharing it with someone you know that needs to get their creative juices flowing😊
You can download it by clicking on the yellow button below:

Some Awesome Resources That Will Help You Even More
Think & Grow Rich – Book – Learn More
This was one of the very first books I ever read that taught me how to train my mind to become successful and to work my way into the top 1%. I read it each year as my New Year ritual and I learn new ways of thought each time that have helped my double my income each year for the past 4 years now.
The Richest Man in Babylon – Book – Learn More
Dispenses financial advice through a collection of parables set in ancient Babylon. Through their experiences in business and managing household finance, the characters in the parables learn simple lessons in financial wisdom.
The B-L.A.B. – Come Join Us
AKA Build Like A Boss, The B-LAB is Tanya Aliza's FREE Facebook Mastermind group full of awesome Networkers and Entrepreneurs that are all on a mission to grow their businesses Faster and easier with Online Strategies for prospecting, recruiting and sales. We do themed days of the week, we hold each other accountable and we lift each other up! Come introduce yourself and your business.
Did you get some value from these tips?

I hope you did because each week I put my heart into making sure you get amazing tips and strategies to rock it in your business while creating a life you love.

Wanna Share This Because You Love Sharing Valuable Info?
Each Monday I post a new video training and free resource on my blog.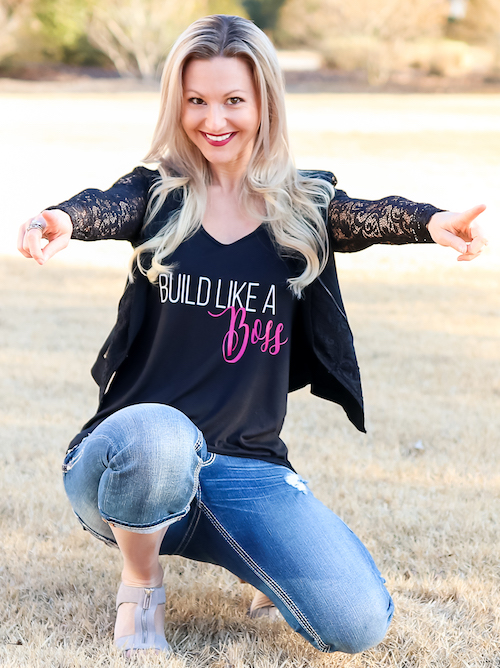 Each Tuesday I do a Live Q&A training on my Facebook Page so make sure we're connected www.facebook.com/tanyaaliza
Stand Out and Stay Connected… drop a comment below.
You are a Rock Star!
Question of the week:  Do you have a powerful story where you experienced a lack of resources to either start a business or invest in yourself and you got creative and resourceful and found a way?
Share in the comments below. I'd love to hear and feature your story!