In this Episode, I share a cool strategy that will help you Get More Facebook Likes and grow your audience every time you do a Facebook post or go Live.
Going Live or Posting on Social Media and getting nothing but crickets can be Frustrating, Stressful and down right Discouraging…
But It doesn't have to be that way!
I've got a Secret FREE Strategy that I've been using, and it's working like crazy to help me get more customers and teammates in my business.
So, in this week's Episode of Tanya Aliza TV, I'm taking you behind the scene and showing you step by step my simple, yet powerful strategy that's helped me grow my audience faster and get more likes and engagement on my lives and posts.
Here's what you'll learn:
✔️How to get more Facebook likes on your Facebook business page for free
✔️Help you build up your fan base faster
✔️Help you get high-quality customers and teammates for your business
So, make sure you watch the video below and take some notes!
Get More Facebook Likes – My Secret FREE Strategy That's Working Like Crazy! – Episode 123

With every Episode of Tanya Aliza TV, I like to empower you with a POWERFUL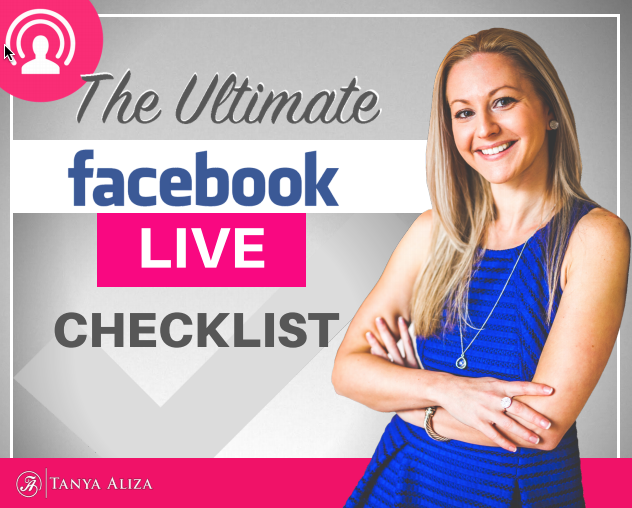 free resource that you can implement right away and create results with fast in your business.
This week, I'm giving you My Ultimate Facebook Live Checklist.
If you are not doing Facebook Lives…why the heck not?!
You have to get on the gravy train and do Facebook Lives because they are HOT and can get you so much attention and eyeballs for your business.
Now, if you're already doing Facebook Lives and your not getting the Engagement that you'd like to see then make sure you pick up My FREE Ultimate Facebook Live Checklist.
It will help you get more engagement and attract high-quality people to you and your business.
Get More Facebook Likes with my secret strategy
So I've put together for you a step by step video and training on this new strategy I've been using to grow my fan base and get Likes for my Facebook fan page.
And the coolest thing is this….it's a free strategy!
I'm sharing it with you because I want to see you crush it in your business so make sure you follow along and implement.
Understand why you need Facebook Page to get more Facebook likes and grow your audience
Now you'll need a Facebook page in order to follow along with me.
Don't have a Facebook Page?! What!
Listen…if you promote any type of products, service or business…you need a Facebook Fan Page/Business Page.
It's 2018 and this is a must…especially if you are in it for the long haul.
Here's an in-depth Episode I did that explains why you NEED a Facebook Page if you have a business>> Why You Need To Have A Business Page To Grow Your Business On Facebook
Step by Step training to help you Get More Facebook Likes
The strategy I'm going to show you will work with your Facebook lives and posts.
So, if you aren't doing Lives yet then you'll want to apply this strategy with your posts.
To get the most out of this training make sure you watch the video above and apply it as soon as you're done watching it.
I will walk you through it step by step and share my weekly routine with this strategy.
Get More Facebook Likes – In Closing
Was that strategy I shared with you in the video wicked cool or what?
If you liked this strategy and want to use it to grow your business but you don't have a Facebook Fan/Business page… then make sure you check out the resources section below where I'll leave a link to a really cool program I have where I show you step by step how to build a Facebook Fan page that attracts leads and sales for your business.

Resources Mentioned & More That Will Help Rock Your Biz
Unlimited Fan Page Profits – Learn More 
If you don't have a Facebook Fan Page yet and you're looking at all these rock stars with Fan Page and you want one for yourself… Unlimited Fan Page Profits is a training that I put together that will walk you through the steps of building a Profitable Facebook Page and marketing plan to generate leads, build a big audience and make daily sales.
Facebook Live Checklist (Free) – Learn More
This is my go-to checklist that I've been using before, during and after my FB Live broadcasts that have gotten me tens of thousands on eyeballs on my products and services! It's no secret that doing FB Lives can bring you a lot of exposure and business, but sometimes it can be exhausting and intimidating to know if you're doing them right to get people to actually take the next step with you…
A Brand Called You (Book) – Learn More  
This is one of my favorite books on learning about the importance of Branding yourself so you can create a life and business that you love…with leverage! I saw the author speak on stage at an event I was at in Florida and it was the best Keynote speech I have ever heard. His book is equally powerful and amazing and I'm happy to share it with you.
The B-L.A.B. – Come Join Us Here
AKA Build Like A Boss, The B-LAB is Tanya Aliza's FREE Facebook Mastermind group full of awesome Networkers and Entrepreneurs that are all on a mission to grow their businesses Faster and easier with Online Strategies for prospecting, recruiting and sales. We do themed days of the week, we hold each other accountable and we lift each other up! Come introduce yourself and your business.
Did you get some value from tips to help you get more Facebook likes?

I hope you did because each week I put my heart into making sure you get some amazing strategies to help you get more Facebook likes and rock it in your business while creating a life you love.

Wanna Share This Because You Love Sharing Valuable Info?
Each Monday I post a new video training and free resource on my blog.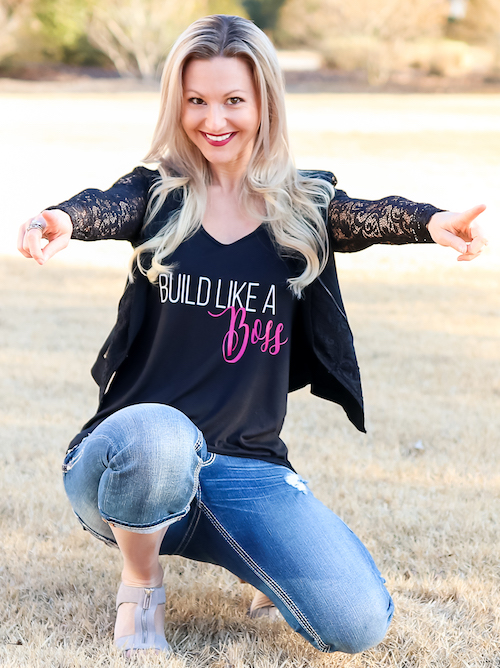 Each Tuesday I do a Live Q&A training on my Facebook Page so make sure we're connected www.facebook.com/tanyaaliza
Stand Out and Stay Connected… drop a comment below.
You are a Rock Star!
Question of the week: When is your next Facebook Live scheduled for?
Share in the comments below what day you have committed to do your Facebook Live. I'd love to know!