Hire Tanya To Speak Or Train
Tanya's energy and passion for helping people succeed is one of the biggest reasons she's amazing to hire and have at your next team or company event.
Not only does Tanya teach and coach, but she's in the trenches everyday implementing exactly what she teaches in her own 7-Figure Online Business.
This is what make her training very different…. AND very relevant. It's NOT 'Theory' it's actual 'real-life' knowledge and skills.
She's been featured in the book 'The Miracle Morning – For Network Marketers and The Networking Revolution.
She speaks at various types of events and adds tremendous value in many areas of coaching.
Tanya teaches everything from:
Online and Social Media Prospecting
Appointment Setting
Presenting
Sales Closing
Team Building
Blogging
Video Marketing
Personal Branding
Sales Funnels and Automation
And More….
As your event organizer, Tanya knows that it's your job to bring some of the most entertaining and educating trainers and speakers to your stage…. This is where Tanya shines.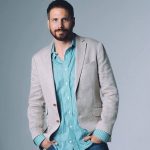 Tim Erway
CEO, Elite Marketing Pro
Having Tanya speak at our events is always a breath of fresh air. She has a very unique and engaging presence that demands audience attention, which is something I rarely see with speakers. I really appreciate her keen ability at breaking down the complex into simple, easy to follow action steps. It's no surprise that Tanya is consistently a crowd favorite, which is the reason we invite her to speak at our annual event year after year. If given the chance to attend a Tanya Aliza event, I wholeheartedly recommend doing whatever you can to get there. If you're fortunate enough to have her on stage at an event you're hosting, I can promise your attendees will get more than their money's worth from her presentation alone.
Ferny Ceballos
No Excuses Summit
Tanya adds a ton of value and energy to our event. We've invited her back to speak each year that we've had our event and the audience loves her content. She's unique, easy to work with and has such a huge heart when it come to helping people to have lasting breakthroughs.
Get ready to impress your audience with the training that Tanya can bring to your group.
To inquire more about having Tanya come and speak or training at your next event, please take 2 mins to fill out this questionnaire.
Once we have your questionnaire, we will schedule a call with you to find out more about how Tanya can serve you and your next event.