Not sure how to hire a business coach? This episode will help you get results and a return on your investment fast from hiring your first business coach.
Are you at the point where you're looking to seek help from a mentor or a coach?
Or maybe you're looking at buying a course to help you with something?
Well, I can personally say that after working with over 10 coaches and coaching 1000's of people in my career, there's a couple of things that I want to share with you so you don't waste any MONEY…. Or more importantly, TIME.
In this episode of Tanya Aliza TV, I want to set you up to win so I'm giving you My 5 point checklist that I suggest you run through so that you can make the most out of your time and money when hiring a coach.
How To Hire A Business Coach – My 5 Point Checklist So You Don't Waste Time Or Money – Episode 186

With every Episode of Tanya Aliza TV, I like to empower you with a POWERFUL free resource that you can implement right away and create results with fast in your business.
Today, since we're talking about getting ht most out of hiring a coach or mentor, I want to give you My 5 Point Checklist. This is the exact checklist you want to use before you hire a coach, mentor, or buy a course to make sure that all of your expectations get met and there's no disappointment or wasted time or money.
You can download it by clicking on the yellow button above ☝️
When people ask me how to hire a business coach
A lot of people that have come to me and said, "Tanya, can I hire you as a coach?" In which I reply, "What exactly do you need help with?" In which they reply, "I don't really know. I just need a mentor or a coach."
Which leads me to think, "Oh man, this is going to be a huge waste of time and money."
For you to get the most out of your coaching or training or anything that you're investing in, you've got to know exactly what skills you're looking to sharpen and what specific outcome you're looking to gain.
Without knowing this, you and your coach are going to be set up to fail.
Your coach won't know how to meet your expectations, and you're not going to know how to measure the success of hiring that coach, buying that course or hiring that mentor.
My process on how to hire a business coach
I'm going to share with you what I do before I take on a client.
And for the coaches out there, this is going to really help you meet your client's expectations so you get them results and you both feel like you win.
So before I take on a client, I usually run through this checklist with them because I want to meet their expectations.
I ask them specifically and exactly what it is that they want to achieve if they were to hire me.
Of course, I'm going to always make sure that I'm the best person for the job, and if I'm not, I obviously won't take on the client.
I could refer them to someone or to a resource I know can help them, but I only take on clients that I know I can help.
If you're a coach, you know how important that is.
When you fill out that 5 point checklist that I'm giving you in this episode, you're going to have so much more clarity on what it is that you want and it's going to help you articulate that to your coach or your mentor in such a fashion that they are going to be able to help you most and it will impress the both of you.
My own experience when hiring a business coach
I'll just share a little example of how powerful it is to know exactly what you want as a result and setting your expectations from day one.
Back in 2014, I hired my very first coach.
I was doing a product launch and I wanted to hire someone who had experience in product launches and already had success in that area because I did not want to recreate the wheel.
I had some very specific monetary and action goals on what I wanted for the product launch I was about to do and using that five point checklist set me up to win and to also set him up to win with me as a client.
If I hadn't gone through that expectation checklist, I would not have gotten what I wanted to get out of that launch.
It was my very first business product launch, and obviously, I know that results are not typical and I'm not promising or guaranteeing anything at all, but I will share my results.
In just the first 10 days I made $250,000 in revenue from this product launch because I hired my first coach and mentor.
Now, I believe it had a little bit to do with the mentor…but had a lot to do with knowing exactly what I wanted and making sure that all expectations were met throughout the journey of working with my coach.
How To Hire a Business Coach – In Closing
Hiring a coach or mentor can change your business around dramatically.
Every successful Entrepreneur I know has a coach or mentor.
But it's really important that you hire one who already has experience in the areas that you need help with and has the results to show for it.
So if you're ready to hire a coach and you don't want to waste MONEY or TIME and want to make the most out of your investment…make sure you download my 5 point checklist and use it before you take that very important next step in your business.
You can get registered by clicking on the yellow button below 👇

Check out the resources in the show notes below for even more amazing resources that go with this episode.
Resources Mentioned & More That Will Help Rock Your Biz
The Ultimate Branding Blueprint – Learn More Here
This is my signature course when it comes to building an Influential Brand Online that attracts leads and sales for your business.
Social Marketing & Recruiting Bootcamp – Learn More Here
This is a free training I'm doing with my good friends John & Nadya Melton and were showing you How We Use 1 Simple Facebook Group To Sell & Recruit New Teammates Like Clockwork In 3 Easy Steps.
If you want to be a great leader and get better at RECRUITING new teammates in a way that duplicates…this training is for you!
The Miracle Morning (Book) – Learn More Here 
This is one of my favorite series of books. I happen to be featured in this book because of my crazy liking for my miracle morning routine and how it's totally helped me and my business. If you're trying to get a more solid routine down that you can follow to create more success in your business… this is a great book to read.
The B-L.A.B. – Come Join Us Here
AKA Build Like A Boss, The B-LAB is Tanya Aliza's FREE Facebook Mastermind group full of awesome Networkers and Entrepreneurs that are all on a mission to grow their businesses Faster and easier with Online Strategies for prospecting, recruiting and sales. We do themed days of the week, we hold each other accountable and we lift each other up! Come introduce yourself and your business.
Did you get some value from this training on how to hire a business coach?

I hope you did because each week I put my heart into making sure you get some amazing training on how to hire a business coach so you can rock it in your business while creating a life you love.

Wanna Share This Because You Love Sharing Valuable Info?
Each Monday I post a new video training and free resource on my blog.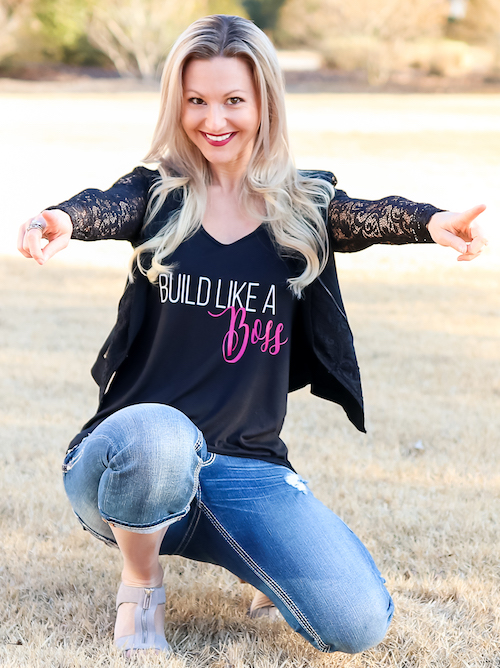 Each Tuesday I do a Live Q&A training on my Facebook Page so make sure we're connected www.facebook.com/tanyaaliza
Stand Out and Stay Connected… drop a comment below.
You are a Rock Star!
Question of The Week: Have you hired a coach or mentor to help you? What was the outcome that you were looking to achieve?
I'd love to know…Drop it in the comments below!
Hope you enjoyed this training on how to hire a business coach 😉