In this Episode I'm going to show you how to use Instagram stories for your business to help you promote more of your products, service or business.
I've been getting a lot of messages from people saying,
"Tanya, "Oh my god, do I have to share my life when I do Instagram stories? I don't have that exciting of a life to share."
And what the heck do I post if I want to sell my products or services through 15-second Instagram story clips?"
Well in this episode of Tanya Aliza TV, I'm going to show you what and how to post so you can captivate your audience while creating curiosity and engagement for your business. Plus I have some really cool examples that I want to share with you as well.
How To Use Instagram Stories To Promote Your Products & Services – Episode 184

With every Episode of Tanya Aliza TV, I like to empower you with a POWERFUL free resource that you can implement right away
and create results with fast in your business.
This week since we are talking all about Instagram & Facebook Stories I've put together 10 Example Stories For Social Media That Will Help You Promote Your Product, Service or Business.
With this resource you'll never run out of ideas you could use to promote your business when doing your Instagram Stories.
You can download it by clicking on the yellow button above ☝️
How to use Instagram stories the right way
Doing Instagram stories is a great way for you to build a strong relationship with your potential customers or current customers and grow that bond even deeper.
Stories are NOT the platform to be salesy.
It's a platform to share  your life, what it is you do, what it is that you're into, and make recommendations and suggestions.
Just think about the reason why people tune into reality TV shows and why it's one of the most popular types of programs on TV these days.
People are curious and they like to see inside other people's lives.
I view stories as a great way to build that know, like, and trust factor with my people.
However, if you use the platform properly, when you do promote something, you can really hit a home run with these promotions.
How to use Instagram stories – How often should you post?
Here's my recommendation. Do 3 a day. Yes, three.
Maybe one in the morning, one in the afternoon, and one in the evening.
Of course, there's people out there that do a lot more than three a day, but if you're looking for a minimum, it has to be three a day.
How to use Instagram stories when you don't feel your life is Insta worthy
Now you might be sitting there wondering, "Well, Tanya, I don't have an exciting life. Who the heck is going to tune in? I wouldn't even tune in to my own life or my story."
Well, my answer to you is simple. Go and find a way to get the excitement tuned up in your life.
You don't have to start doing crazy things.
It can be as simple as:
✓Going to the park
✓Go to the beach
✓Have a picnic
✓Have a nice dinner somewhere
✓Show people the insider look of you building your business
✓Small wins
✓You hustling it up
✓You spending time with your family
✓Show off your pets (people love pets by the way)
Start thinking about how to add funny excitement bits to your stories.
I'll tell you this, my life most days, is not all that exciting.
At least I don't think it is unless I go on vacation or I'm traveling for work or whatever.
I have a pretty simple life, and I like it that way.
However, I can always find three things that are funny in my day to post on my story that can help me build a better stronger bond with my audience.
So I know you can do this too.
PRO TIP: Follow some of the people that you admire most on social media. Go and subscribe to their Insta and Facebook stories and get ideas from what it is that they're posting.
How to use Instagram stories to make sales
And now you're probably wondering, "Well, Tanya, if I'm just posting entertainment, how do I make sales?"
And you're right, you need to make sales.
After all my motto is, "Ain't nobody work for free."
So of course you've got to make some sales.
Here's a strategy that works well and you'll want to use.
Every other day, find a creative way to insert some sort of promotion in a non-promotional way.
Let's say for example you're promoting a health and wellness company and you use your products.
And maybe you have a morning routine where you have to take a couple of these products in the morning.
You could do an Insta story of you taking the products and explaining the benefits of why you take the product.
Now remember, it's really important that you don't want to be sharing the name of the product or the name of the company.
You want people to reach out to you to learn more.
And with stories, there's a really cool way to do that by asking questions. You could do a poll and say "Hey, would you like some more information? Yes or no?"
Or 'Shoot me your cell phone. I'll text you some more information."
I have an example of one of my companies products that I take every morning because it helps me inhibit fat absorption.
Not that I really need it but it does help me stay toned. Don't judge me okay? lol
It's a liquid that's in a bottle and I have to take a tablespoon a day.
So from time to time, I'll make a really funny video of me squeezing the bottle on a tablespoon and I'll say..."I absolutely love my liposuction in a bottle."
And whenever I do that as an Instagram story, people are like, "What is that? Tell me more. I want liposuction in a bottle!"
And so think about how you take your products and how you can incorporate them into your story and ask them to reach out if they would like to learn more.
And if you do it right, you don't even have to ask them to reach out to learn more, they'll just automatically do it.
How to use Instagram stories to build relationships
One of the ways I like to keep my audience entertained and I like to make them laugh.
Because the more you do that, the more that they're going to build that relationship with you.
If all you're doing is pitching your products people aren't going to trust you and won't have an interest in your life.
It also makes you more relatable because they aren't seeing you as a busienss person or marketer all the time. They'll know oyu promote products but if you're talking ot them like they are a friend and you're sharing funny stuff it helps build that relationship with them.
How to use Instagram stories if you don't like selling
Now it's funny how when you build your personal brand everybody wants to use the products that you use, the clothes that you wear, the earrings you use etc…
I can't tell you how many times people messaged me, "Tanya, what jeans were you wearing in that video or that picture I saw in on Instagram? Or, "What products do you use for your hair?"
Once you've built that know, like and trust factor people will trust you with your recommendations which is pretty awesome.
So for those of you that hate selling…wouldn't it be awesome if people are reaching out to you asking YOU about your products or services?
That's the beauty of using Social Media the right way.
Pro Tip: This naturally happens when you're consistently giving value and putting out content on social media.
How to use Instagram stories – In Closing
If you're building your personal brand, people always want to use what you use and if you're incorporating your products into your stories, over time, people will take your recommendations and suggestions very seriously because you've built a reputable brand online through social media.
This makes it much easier to make recommendations and suggestions and have people act on them.
And so that is the reason why I teach personal branding on social media because it can make sales so much easier if you do it right.
If you need some GREAT ideas on what to post on your stories make sure to download 10 Example Stories For Social Media That Will Help You Promote Your Product Service or Business.They will help you promote your products in a very non-promotional but very strategic way.
You can download it by clicking on the yellow button below 👇

Check out the resources in the show notes below for even more amazing resources that go with this episode.
Resources Mentioned & More That Will Help Rock Your Biz
The Ultimate Branding Blueprint – Learn More Here 
This is my signature course when it comes to building an Influential Brand Online that attracts leads and sales for your business.
Social Marketing & Recruiting Bootcamp – Learn More Here 
This is a free training I'm doing with my good friends John & Nadya Melton and were showing you How We Use 1 Simple Facebook Group To Sell & Recruit New Teammates Like Clockwork In 3 Easy Steps.
If you want to be a great leader and get better at RECRUITING new teammates in a way that duplicates…this training is for you!
A Brand Called You (Book) – Learn More Here 
This is one of my favorite books on learning about the importance of Branding yourself so you can create a life and business that you love…with leverage! I saw the author speak on stage at an event I was at in Florida and it was the best Keynote speech I have ever heard. His book is equally powerful and amazing and I'm happy to share it with you.
The B-L.A.B. – Come Join Us Here
AKA Build Like A Boss, The B-LAB is Tanya Aliza's FREE Facebook Mastermind group full of awesome Networkers and Entrepreneurs that are all on a mission to grow their businesses Faster and easier with Online Strategies for prospecting, recruiting and sales. We do themed days of the week, we hold each other accountable and we lift each other up! Come introduce yourself and your business.
Did you get some value from this training on how to use Instagram Stories?

I hope you did because each week I put my heart into making sure you get some amazing training on how to use Instagram Stories so you can rock it in your business while creating a life you love.

Wanna Share This Because You Love Sharing Valuable Info?
Each Monday I post a new video training and free resource on my blog.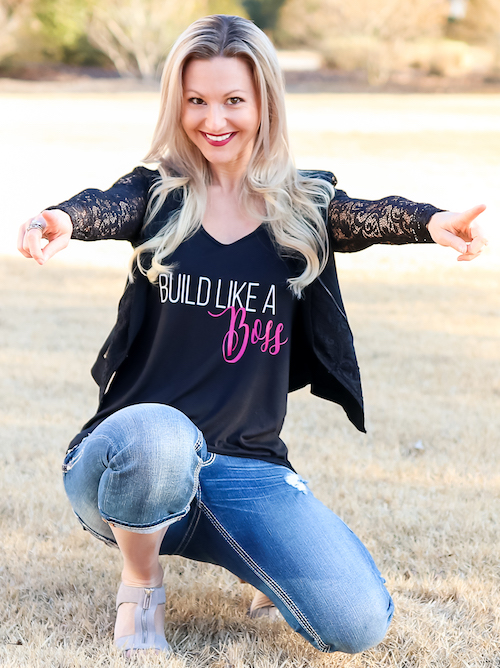 Each Tuesday I do a Live Q&A training on my Facebook Page so make sure we're connected www.facebook.com/tanyaaliza
Stand Out and Stay Connected… drop a comment below.
You are a Rock Star!
Question of The Week: Are you using stories in your brand or business yet? If so, let me know in the comments section below!
Hope you enjoyed this training on how to use Instagram Stories 🙂