Is blogging dead?  Probably something you hear all the time, right?!
I know I do, but the interesting thing to me is that the people saying this are the people trying to sell you their 'next new' gimmicky strategy with empty promises to help grow your business.
And then, you turn around and you see that these people have a website and they're touting that they're dead…. It's an interesting world that we live in.
I've been posting high value content on my blog since 2012 and each week, I sit down and do the work… why?
#1 – I love talking ALL things marketing and business
#2 – This strategy consistently generates millions of dollars in revenue each year for my brand….
… so those people touting that 'Blogging is dead' have no idea what they're talking about.
In this week's episode on the 'Wired To Crush It' show, I talk about 5 Reasons Your Brand & Business Need a Blog & Website To Stay Alive In Today's Marketing Environment.
Is Blogging Dead? 5 Reasons Your Brand & Business Need a Blog & Website To Stay Alive In Today's Business Environment – Episode 284

Today is a very special day because you have the opportunity to register for my free Masterclass:
My Complete Social Media Selling Blueprint: How I Attract 12-23 New Buyers a Week With Just ONE Piece of Content that I Create.
This is a LIVE Masterclass that I'm hosting and I hope you're able to attend.
Click the yellow button above to save your spot.
Is Blogging Dead? Why Your Business Needs A Blog
Here are the minute marks that cover highlights in the episode you do not want to miss:
Click Here To Subscribe & Listen on the Podcast app
(4:35) Where most people post their content and why they shouldn't be posting there
(7:24) What happens when the social media platform you're focusing on fades out?… MySpace anyone?
Is blogging dead? definitely not… but there sure are social media platforms that are.
(9:43) The #1 residual lead strategy for my business… aka Never ending leads!
Make sure to listen to this because you'll want to know how to start a blog and make money.
(14:03) How to get people to like and trust you FAST, even if you're brand new in business.
If you've ever asked yourself "should I start a blog?" this is something you'll want to listen to.
(15:42) How to create content that never dies or goes to newsfeed heaven.
Click Here To Subscribe & Listen on the Podcast app
This is a topic I'm very passionate about because of all the success it's contributed to the brand.
Not only have I created all the results I talk about in the show, but by having this infrastructure set up for my business, I've been:
Asked to speak on stages all across the country
Asked to be on Podcasts
Featured in published books
Given discounts and free stays at hotels around the world
Treated to complimentary meals at restaurants.
Treated to complimentary spa visits
Starting a website and blog has been such a HUGE success to the brand for so many reasons.
Join me on my LIVE upcoming Masterclass so I can show you more on exactly HOW I've been able to start and manage this strategy.


Click the button above so I can see you there.
Can I Feature You & Your Business?
Make sure to Subscribe and Rate & Review the Podcast show on your preferred Podcast platform.
I feature community members each week on my Instagram and I'd love to feature YOU next!
I release a new episode each week, so make sure to join me and to share this with your entrepreneur friends.
Tag me on Social Media @tanyaaliza and share what episode you just listened to so we can connect even more!
Resources & Links Mentioned
My 38 'Sales Focused' Social Media Captions – Get them here
Use these proven, fill-in-the-blank caption templates to attract more interest and sales when you post on social media. Never worry about what to write again, simply pull out one of these 38 caption ideas, fill-in-the-blank with your information & post on your preferred social media platform. These done-4-you caption templates are designed to invoke a positive emotional trigger to get your viewers to 'Take Action' and engage with you. AND… the best part… They're free to grab right now
Episode 283 – I Went From Nobody To A Top Producing Influencer… Here's What I Did – Read More Here
I believe this Episode of Wired To Crush It is one of the most powerful episodes I've done, because I share the exact moment it ALL changed for me and WHAT contributed to that change.
Episode 277 – Growing An Online Business – $0 to $1,000,000 – Read More Here
I kick it old school and take a look back at growing an online business from $0 and how I turned my brand into a multi million dollar business.
I'll even let you in on a very juicy secret on how you can take your very own business from $0 to $1,000,000.
Join the Wired To Crush It Community – Join Us
I'm your biggest cheerleader when it comes to Financial Freedom, Success, and growing an online business to support your best life… I guess you could say I'm Wired To Crush It!
I created this Community to share actionable roadmaps so you can Crush It in business and in life.
So if you're an ambitious Entrepreneur, the Wired To Crush It community is your weekly dose of profitable steps that will help and inspire you to create the impact, income and life you deserve.
My team and I are inside this community helping you, celebrating you and supporting you through your Entrepreneur journey… along with 37,000+ Entrepreneurs!
Did you get some value from this Podcast Episode?

I hope you did because I put my heart into making sure you get training on the truth about blogging.

Wanna Share This Because You Love Sharing Valuable Info?
Each week I release training episodes and a free resource.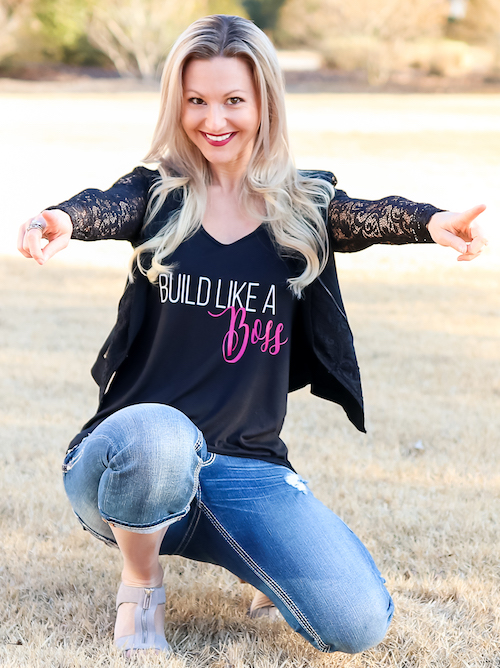 Each Tuesday I do a Live Q&A training on my Facebook Page so make sure we're connected www.facebook.com/tanyaaliza
Stand Out and Stay Connected… drop a comment below.
You are a Rock Star!