What if I shared the marketing strategy that changed it all for me?
You're in luck because we're going to rewind to 2013 when I was trying to build my business online.
I was floundering to make it work and trying EVERYTHING that made its way over to me that "looked good"
The crazy thing was, I went around in circles for 3 whole years at this point.
I was registering and watching every training.
I tried buying Facebook Ads, and although they worked for a while, once I stopped paying for them, the flow of leads STOPPED and I was back to where I was before I started.
AND… to top it all off, no one was taking me seriously in my business.
If I had a 'quitting' mindset, I probably would have packed it in and quit.
But, if you know me, I'm stubborn, I'm an Aries and this gal doesn't quit!
So, what did I do?
I believe this Episode of Wired To Crush It is one of the most powerful episodes I've done, because I share the exact moment it ALL changed for me and WHAT contributed to that change.
Also, If you haven't already, check out my journey of Growing An Online Business – $0 to $1,000,000
Are you ready to take your brand and business to the next level while earning 2x consistently?
Get ready to Crush It!
The Marketing Strategy That Took Me From Nobody To A Top Producing Influencer… Here's What I Did – Episode 283

If you'd like to make more sales on Social Media, use my proven, fill-in-the-blank caption templates to attract more interest and sales when you post on social media.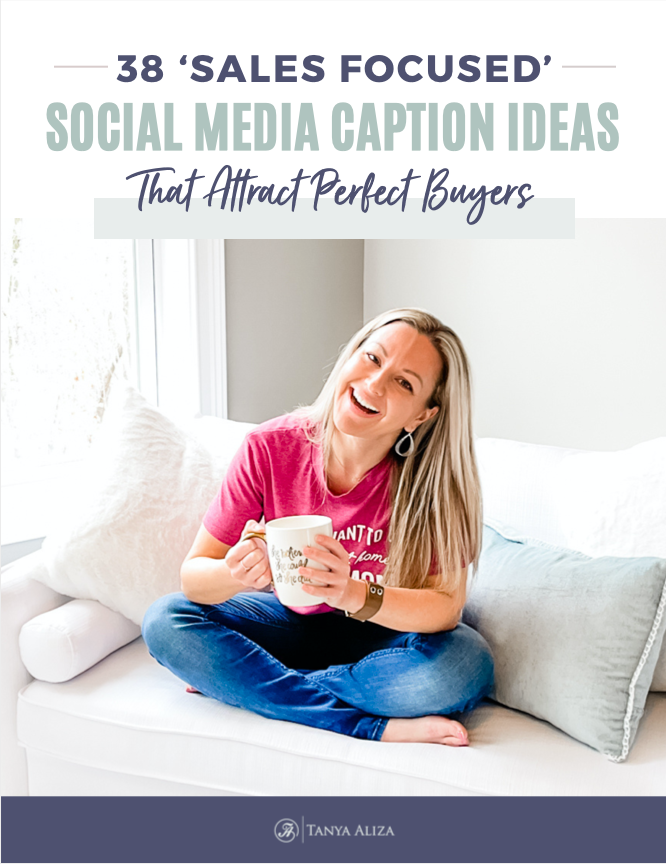 These done-4-you caption templates are designed to invoke a positive emotional trigger to get your viewers to 'Take Action' and engage with you.
AND the best part is… They're FREE to grab right now!
Get my 38 Sales Focused Caption Ideas by clicking the button above 👆
The Marketing Strategy That Took Me From Nobody To A Top Producing Influencer… Here's What I Did
Here are the minute marks that cover hot topics in the episode you do not want to miss:
(14:02) How to position yourself as the voice of authority and build an instant credibility so you can make more sales
(15:42) This is the place that (I believe) should be the main platform where you post and publish your content, so it never dies or gets lost in a crowded newsfeed.
When you post on social media, you have a very small lifespan of that post before it gets shuffled all the way down the newsfeed into neverland, and nobody sees it anymore.
You need an online marketing strategy that allows your content to continuously work for you.
Think about the last thing you posted on social media, how long did that post work for you and your business, producing leads and sales? Probably not long.
(18:04) Grab FULL control of your audience's attention so you convert more sales.
Social media is so distracting and typically you're pulled in 50 million different directions.
Having an effective influencer marketing strategy is essential.
If somebody sees your post on social media and likes it, the chances of them actually taking action with you before they're distracted by another post or suggested reel, cute dog video or something else that popped up in front of them is slim.
(19:26) How to create a solid, stable, and consistent income with leverage.
Would you rather have a few fishing lines in the water working for you… or a whole net?
Obviously, a net right? This is exactly what happens and I want to share with you how to get your own net working for you 24/7.
(22:31) Business security and longevity.
This is something I wish someone would have shared with me years ago.
Whenever I employ a strategy in my business, I ask myself, how can I do this work once and get paid for it forever!
THIS is exactly how I've been able to create Ultimate TIME Freedom and leverage in my business.
Click Here To Listen & Subscribe
I hope you enjoyed this episode of Wired To Crush It with me and I hope it adds so much value to your business and life.
Can I Feature You & Your Business?
Make sure to Subscribe and Rate & Review the Podcast show on your preferred Podcast platform here.
I feature community members each week on my Instagram and I'd love to feature YOU next!
I release a new episode each week, so make sure to join me and to share this with your entrepreneur friends.
Tag me on Social Media @tanyaaliza and share what episode you just listened to so we can connect even more!
Again, don't forget to download my 38 Sales Focused Social Media Captions.
These done-4-you caption templates are designed to invoke a positive emotional trigger to get your viewers to 'Take Action' and engage with you.

Resources Mentioned & More That Will Help You
Tanya's Brand New Masterclass – Register Here
Tanya has built a multiple 7-figure brand & business, 100% online, using social media.  In this FREE Masterclass, she will share a complete breakdown of how she creates and promotes ONE piece of content per week that drives consistent sales.
Episode 95 – 25 Content Ideas to Gain Engagement, Interest & Sales For Your Business – Learn More Here
In this episode of Tanya Aliza TV, I'll be sharing some social media post ideas to help you gain more engagement and get people wanting to know more about your business, service or products.
Episode 225 – How To Find Content Ideas For Social Media That Attract The Best Customers – Learn More Here
In this episode of Tanya Aliza TV, I'm going to share with you a very simple and effective way for you to find stellar content that is perfectly put together to attract perfect potential new buyers.
The Ultimate Branding Blueprint – Learn More here
If you don't already have a website or blog (like this one) that is helping to build your authority, your audience, your email list and your sales… this program will give you the templates and instructions you need to have this all in place in one weekend flat!
Fact: people trust and look up to Brands with a website/blog more than Brands that don't have this in place.
This is your domain to keep the attention of your audience, wow them and lead them to become a buyer of yours.
Social Media is a great place to start the conversation, your website/blog is the place to keep the conversation going and to make your sales.
Don't get left in the dust without this.
Wired To Crush It Community – Come Join Us Here
I'm your biggest cheerleader when it comes to Financial Freedom, Success, and growing an online business to support your best life… I guess you could say I'm Wired To Crush It!
I created this Community to share actionable roadmaps so you can Crush It in business and in life.
So if you're an ambitious Entrepreneur, the Wired To Crush It community is your weekly dose of profitable steps that will help and inspire you to create the impact, income and life you deserve.
My team and I are inside this community helping you, celebrating you and supporting you through your Entrepreneur journey… along with 37,000+ Entrepreneurs!
Did you get some value from this Podcast Episode?

I hope you did because I put my heart into making sure you get training on an effective marketing strategy.

Wanna Share This Because You Love Sharing Valuable Info?
Each week I release training episodes and a free resource.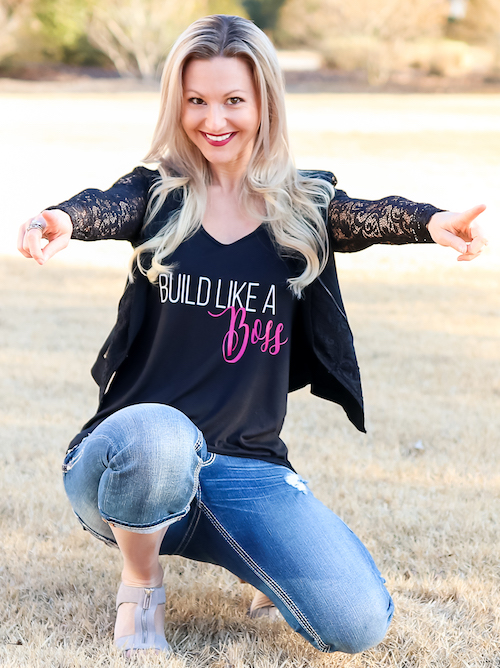 Each Tuesday I do a Live Q&A training on my Facebook Page so make sure we're connected www.facebook.com/tanyaaliza
Stand Out and Stay Connected… drop a comment below.
You are a Rock Star!