In today's digital age, it's crucial to have a strong online presence to boost revenue and stay ahead of the competition.
With so many online marketing tools available, it can be overwhelming to know which ones to use.
In fact, I just recently did an inventory of all the tools I've collected over my 13 year career as an online business owner and WOW… I definitely got rid of a bunch, but I noticed that I have some top favorites that I'd like to share with you.
I'm a strong believer that less is more in your business… BUT you do need tools if you're going to run a successful online business.
That's why I've curated a list of my top 5 favorite online marketing tools that will not only help you boost your revenue but also make your life a whole lot easier as an entrepreneur.
So, whether you're just starting out or looking to streamline your marketing efforts, you won't want to miss out on these powerful tools that will take your business to the next level.
Let's dive in!
Episode 299 | My 5 Favorite Online Marketing Tools Every Entrepreneur Should Have to Boost Revenue & Make Life Easier!

🎧 Click Here To Listen & Subscribe on iTunes
Here are the highlights in the episode that you don't want to miss:
[1:44] Why an audit of your online marketing tools is crucial to boosting your revenue whether you're just starting out or looking to streamline your marketing efforts.
[6:18] Which video hosting platform is right for your online business? How I saved money, and increased storage by switching from one platform that was wayyyy too expensive.
[7:32] There are a LOT of really great project management tools out there, Airtable? Asana? Monday? How do you choose the best fit? The answer might surprise you!
[8:55] When was the last time you took a look at your app subscriptions? Learn how we simplified our subscriptions, and focused on a "lean and mean" approach to our tools!
[11:41] How I use Asana for project and task management, and keep our whole team, including myself, on track.
[13:52] How I use Canva to save time and resources, and create all of our social, website graphics and our freebie designs… ALL of the things!
[16:18] Are you looking to create captivating podcast titles, blog titles, and emails that speak to the needs, wants and pains of your target audience a little bit better? Learn how Chat GPT has changed the copywriting game for my business.
[19:20] How I use our funnel builder, OptimizePress, and the reasons why I love it so much that I have been using them since 2013! Trust me, I've used a lot of different tools in this classification, and they come out on top every single time.
[21:39] Gone are the days of just saying "Hey, sign up for my newsletter", you need to have a captivating offer, ie. a funnel. I'm breaking down all of the reasons why I love Freebie Funnels, and how they've helped me drive leads and sales in my business.
I also have an episode that you might like where I share my top 5 social media tools to save time and boost engagement
Let's put this into motion with some of my suggested action steps:
Subscribe Rate & Review the show, I'd love to feature you next
Clean House – Do a tools audit for yourself
Make sure you have a Freebie Funnel working for you in your business. If you don't, check out the 9 minute video I created for you so you can learn how I've grown my multi-7-figure brand!
I hope you enjoyed this episode of Wired To Crush It with me and I hope it adds so much value to your business and life.
Can I Feature You & Your Business?
Make sure to Subscribe and Rate & Review the Podcast show on your preferred Podcast platform here.
I feature community members each week on my Instagram and I'd love to feature YOU next!
I release a new episode each week, so make sure to join me and to share this with your entrepreneur friends.
Tag me on Social Media @tanyaaliza and share what episode you just listened to so we can connect even more!
Again, don't forget to watch my new free video (only 9 mins) that will show you how I've been attracting perfect buyers on social media with this one simple tool.

Recommended Resources & Links Mentioned
FREE 9 Min Video | How I Attract People on Social Media That Are Excited To Do Business With Me… Using this ONE small, but mighty tool.
My List Building Bootcamp | Tanya's comprehensive 6 week workshop that walks you through the simple steps of creating a high quality sales funnel for your Brand that attracts an engaged audience of perfect buyers to you.
Asana | My project management tool that I LOVE and use daily.
Canva | My Graphic Design tool (no graphic design skills necessary).
Chat GPT | My AI writing helper. Write amazing copy in seconds.
OptimizePress | My favorite web page builder… And I've tried them ALL.
Join The Wired To Crush It Community (39,000+ Entrepreneurs).
I'm your biggest cheerleader when it comes to Financial Freedom, Success, and growing an online business to support your best life… I guess you could say I'm Wired To Crush It!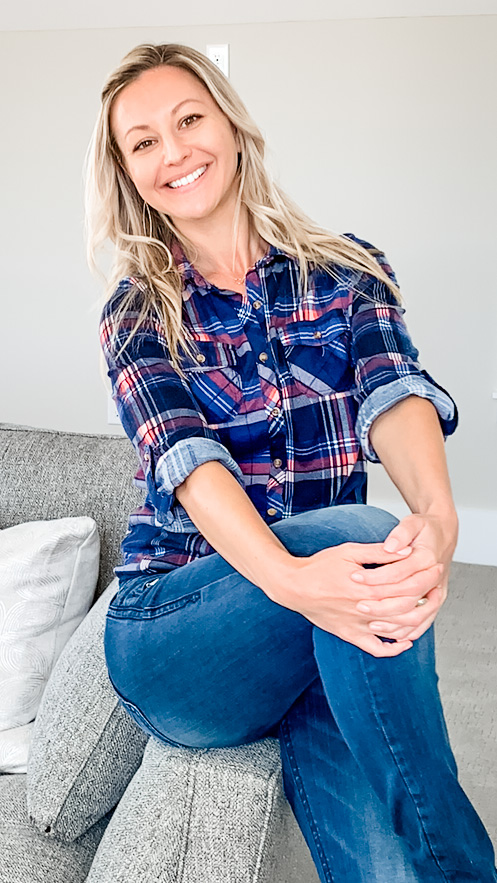 I created this Community to share actionable roadmaps so you can Crush It in business and in life.
So if you're an ambitious Entrepreneur, the Wired To Crush It community is your weekly dose of profitable steps that will help and inspire you to create the impact, income and life you deserve.
My team and I are inside this community helping you, celebrating you and supporting you through your Entrepreneur journey… along with 39,000+ Entrepreneurs!

I hope you enjoyed some this episode of "Wired to Crush It" and you're ready to pull up your sleeves and uplevel your online marketing tools. Make sure to share them with us in the community!
Each week I release a new training episode and a free resource… Join the community so your don't miss a beat.
Each Tuesday I do a Live Q&A training on my Facebook Page so make sure we're connected www.facebook.com/tanyaaliza
Stand Out and Stay Connected…
Crush Your Week!