Wondering if product sampling is a smart sales strategy to get more customers and teammates for your business?
After all…you know you've got some amazing products!
And people won't know unless they sample them right?
Well…that all DEPENDS.
I DO believe there's a time and a place for product sampling…and if you're not sure how to go about it, you could end up spending a lot of precious time and money.
In this week's Episode, I'm sharing EXACTLY who to give samples to and when and how to go about it so you don't waste precious time or hard earned money.
Product Sampling – Smart Sales Strategy Or Complete Waste Of Time? – Episode 116

With every Episode of Tanya Aliza TV, I like to empower you with a POWERFUL free resource that
you can implement right away and create results with fast in your business.
This week, since we're talking about reaching out to influencers or product sampling I'm giving you My Be-Back Follow Up Script Guide & Process
This guide will help you know when to follow-up and what to say so you can get a solid commitment or referrals from your product testers.
You can download it right away by clicking on the yellow button above.
So… you're in a company with amazing products and you're companies sales strategy is to give out samples so you can get more people interested in what you're selling.
But you're wondering if that's even a good sales strategy to begin with?
Personally, I don't love product sampling as a sales strategy.
I think it's a big waste of time and money overall.
However, I do believe there's a time & place for it and I'm going to break it down to when you should be product sampling and when it's a big no-no.
Sales Strategy – When product sampling is a smart move
When you have a product that can deliver immediate results then it's definitely a great idea to have product samples at hand and use product sampling as a sales strategy.
For example:
✔Energy drinks
✔Makeup
✔Freeze dried foods
✔Essential oils
These type of products deliver an experience immediately and make sense to carry around for product sampling.
Another way that product sampling makes sense is if you know an influencer.
This would be someone who has a large audience and you would like to get your product into their world because you know the impact it would make if you did.
In this case, it would make sense to put forth the time & energy into getting them to sample out your product and seeing if its right for them and their audience.
If the thought of approaching an influencer intimidates you then you'll want to visit Episode 53 where I show you how to approach influencers the right way so you can get them interested in what you have to say. 👉 Continue to Episode 53 here
Sales Strategy – When product sampling is a waste of time & money
Now I'm going to share with you why I dislike product sampling and when I think it makes no sense at all.
Some products make no sense to sample out.
For example, if you have a product that requires you to wait 3 months to see a result then for the love of God please don't sample out.
This makes no sense.
Products like weight loss programs, anti-aging creams and anything that requires a longer time frame to deliver results should not be sampled.
Unless…like I mentioned above, you're giving it to someone who's an influencer and has the potential to get your products in front of a large audience.
In that case, it's an investment and not an expense.
Sales Strategy – Posture Up with your product sampling strategy
But…
There is a strategy that works with these type of products and it's going to require you to posture UP.
So here's what that means. 
I'll give you an example with one of the products that we have in my network marketing company.
We have a weight loss & a collagen product that require you to be on it for at least 90 days to see results,
So what I'll tell my prospects is this:
"Hey John, we have a 30-day money back guarantee. Why don't you try it out for 30 days and see if you like it. If at the end of the 30 days you absolutely love it then great but if you don't…you lose nothing and you'll get your money back."
So what I've done there is made a sale and got someone to sample out the product without wasting time or money sampling out the product for free.
This also shows your prospect how they would be running the business if they were to join you.
Most people don't want to spend a bunch of money & time sampling products and if they see you doing it they'll think to themselves, "I can't do this business she's doing because it's going to be too expensive and time-consuming with sampling out products."
That's why I think it's much better to just posture up and get people to sample it out for a trial period because more times than not they end up falling in love with the product anyways.
Sales Strategy – In Closing
Set yourself up right in your business for the long-term.
Yes, it might be tempting especially in the beginning to want to sample out your product to everyone you meet.
But I find that most people burn out fast with the time & money they put into it if they're not sampling the RIGHT products or to the right people.
And if you're already sampling products and it's working really good for you then please keep doing it.
Everyone's product is different and some products do really well with sampling…and others don't.
And if you're sampling products but you're not getting a commitment from your prospects to actually buy the products…then you'll need to tighten up the follow-up process.
And to help you with this download My Be-Back Follow Up Script Guide & Process.
This guide will help you know when to follow-up and what to say so you can get a solid commitment or referrals from your product testers.
You can download it for free by clicking on the yellow button below.

Some Awesome Resources That Will Help You Even More
🖥 The Ultimate Branding Blueprint – Learn More Here
This is my signature course when it comes to building an Influential Brand Online that attracts leads and sales for your business.
💎Beyond Objections – Learn More Here
In this powerful 77 min Audio training and downloadable Cheat Sheet, you will be equipped to handle any objection or question that your prospect gives you after you share your business with them. Download the audio to your smartphone, tablet or computer and take it with you on the go, at the gym or in the car and become a professional in closing the sale without being salesy or weird. It's all about finding out what the REAL questions and objections are and leading them into the direction of a sale or new teammate.
😎 The B-L.A.B. – Come Join Us
AKA Build Like A Boss, The B-LAB is Tanya Aliza's FREE Facebook Mastermind group full of awesome Networkers and Entrepreneurs that are all on a mission to grow their businesses Faster and easier with Online Strategies for prospecting, recruiting and sales. We do themed days of the week, we hold each other accountable and we lift each other up! Come introduce yourself and your business.
Did you get value from this sales strategy?

I hope you did because each week I put my heart into making sure you get some of the best sales strategy to rock it in your business while creating a life you love.

Wanna Share This Because You Love Sharing Valuable Info?
Each Monday I post a new video training and free resource on my blog.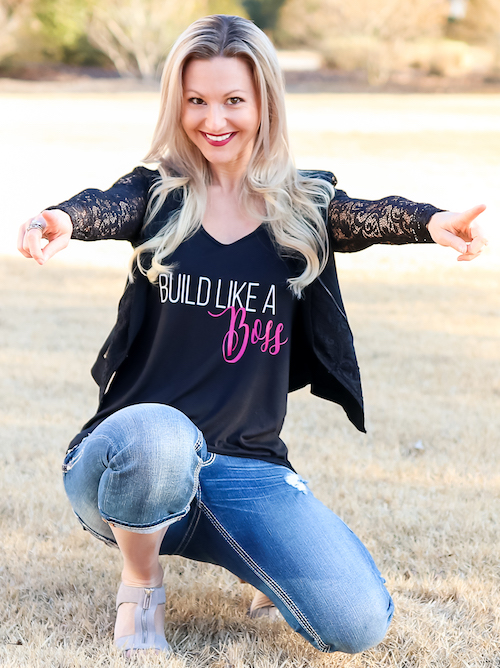 Each Tuesday I do a Live Q&A training on my Facebook Page so make sure we're connected www.facebook.com/tanyaaliza
Stand Out and Stay Connected… drop a comment below.
You are a Rock Star!
Question of the week: Do you sample out products in your business? If you do, share in the comments below.
And if you've got some great tips on product sampling that's worked for you let us know in the comments below!