In this Episode, I'm sharing my best sales tips to get more action takers and less excuse makers to join or buy products from you.
Are you constantly running into the type of prospects that want to wait weeks or even months before getting started with you?
Or maybe you keep attracting teammates that give you all sorts of excuses?
If you're struggling to find the right people to your network marketing team…and who hasn't right?…
Then you'll want to learn how to turn that around as fast as possible!
In this Episode of Tanya Aliza TV, I'm going to show you how to set yourself up so you can avoid all of this drama happening to you and start attracting the right people to your business, service or products.
Sales Tips – How To Attract More Action Takers That Buy Or Join Your Team Fast – Episode 107

With every Episode of Tanya Aliza TV, I like to empower you with a POWERFUL free resource that you can implement right away and create results with fast in your business.
This week, I'm giving you my Home Business Survival Guide so you can learn the 7 skills you need to recruit effortlessly and build a big team fast.
Let me ask you a question…
How are you showing up in your business and in your life?
How you show up has a lot to do with the kind people you attract in your business.
I've been in business since 2009 and I've dealt with thousands of people and here's what I have learned over the years…
More often than not you attract people who show up just like you do
If you keep seeing a theme or pattern in the type of prospects or teammates you attract then it might be worth your time to ask yourself these questions and most importantly PAY ATTENTION to the answers:
✔How did you get started in your business?
✔Did you wait a few weeks or did you get started right away without hesitation?
✔Do you ever make excuses when working in your business or in your life?
✔Did you have a whole bunch of questions or objections that held you back from making a decision?
✔Are you showing up in your business doing everything that you know you need to be doing to create success to achieve the goal that you desire in your business?
Your answers to these questions could reveal to you exactly why you're seeing a pattern in the type of people you attract in your business.
Sales Tips – The people you repeatedly attract are a powerful indicator of how you are
Now, this doesn't mean every single person in your business will be a total rock.
But if you keep seeing a pattern in the majority of the people you attract in your business… then really pay attention to who you're being.
These patterns are a powerful reflection of the things we sometimes don't see very easily in ourselves but are quick to notice in others.
Use this as a way to help yourself grow into the person you want to become.
Sales Tips – It works like this
Let's say you're someone who is indecisive and you don't make decisions fast…
Or
You're always holding yourself back with objections and doubts
Here's the thing…
You attract what you are so if you make excuses all the time like "I don't have the time or money" or "I need to pray about it" or "I need a sign or confirmation from the universe first"
Then you're only going to attract others who do the same!
On the flip side…if YOU invest in yourself and your business and become an action taker and no longer make excuses…
You're only going to attract others who do the same!
Sales Tips – People like to join leaders that inspire them
The worst kind of leader is an indecisive leader…and one who's not showing up like one.
So if we're not going to the company events or if we're not plugged in then our team won't be doing that either.
But if you lead them to the events and trainings then they will be there as well.
Sales Tips – In Closing
What kind of prospects & teammates do you want in your business?
Do you want people who are paralyzed with objections and fear?
Or do you want people who make decisions and jump right into working for their dreams and goals?
Decide who you want in your business and then invest in yourself to become that person.
It might take some time…it might take some effort on your part…but it will be worth it and you'll start to notice how suddenly more and more action takers start to pop up everywhere in your life.
To help you out with this…download a FREE copy of my Home Business Survival Guide so you can learn 7 Skills You Need To Learn To Recruit Effortlessly & Build a Big Team (Globally) Fast!
Download it by clicking on the yellow button below…

Resources Mentioned & More That Will Help Rock Your Biz
Book – Get Over Your Damn Self – Romi Neustadt – Learn More Here
The No B.S. Blueprint to building a life-changing business. This is one of the best books I've read when it comes to learning how to talk to prospects and transition the conversations, naturally, into business. I bought the audiobook, listened to it twice, then bought the paperback because I wanted to highlight the scripts she gives… they are THAT good. This is a book that I highly recommend everyone in Network Marketing to get. For the guys… this is a really feminine read, but still highly worth it.
Go Pro – Book – Learn More
I love sharing Eric Worre's Go Pro book with my new teammates because it does a great job at pre-conditioning them to the industry and how to make this type of business work. Eric breaks down our business model into 7 simple steps that anyone can follow to hit their goals in this business. It's also great on conditioning your team on how to treat you as their sponsor and upline leadership.
The B-L.A.B. – Come Join Us Here
AKA Build Like A Boss, The B-LAB is Tanya Aliza's FREE Facebook Mastermind group full of awesome Networkers and Entrepreneurs that are all on a mission to grow their businesses Faster and easier with Online Strategies for prospecting, recruiting and sales. We do themed days of the week, we hold each other accountable and we lift each other up! Come introduce yourself and your business.
Did you get some value from these sales tips?

I hope you did because each week I put my heart into making sure you get some amazing sales tips and strategies to rock it in your business while creating a life you love.

Wanna Share This Because You Love Sharing Valuable Info?
Each Monday I post a new video training and free resource on my blog.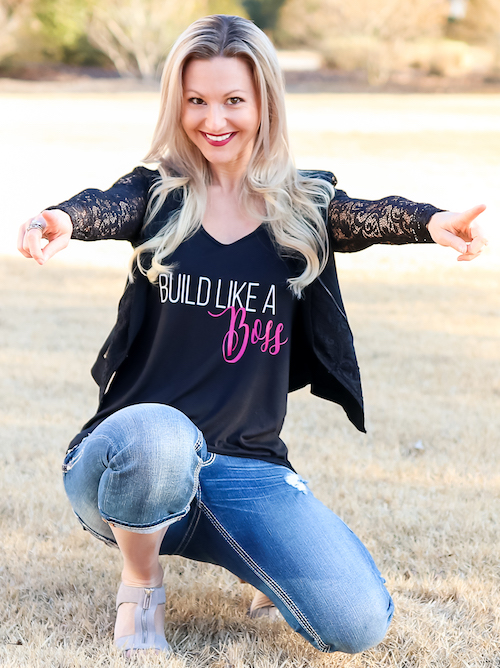 Each Tuesday I do a Live Q&A training on my Facebook Page so make sure we're connected www.facebook.com/tanyaaliza
Stand Out and Stay Connected… drop a comment below.
You are a Rock Star!
Question of the week: How did you get started in your business?
Did you jump in without hesitation or did you have a whole bunch of questions and objections and took some time to get started?
I'd love to hear about it so please join the conversation below!
Join the Conversation Rock Star...
comments