Today we're diving into a tried-and-true approach that has been revolutionizing the world of online marketing: Free-to-Paid Offers!
In this fast-paced online world, grabbing your audience's attention and turning visitors into loyal customers can be quite a challenge. But what if I told you there's a powerful method that breaks down barriers and paves the way for conversion success? That's right! We're talking about Free-to-Paid Offers.
In today's episode, I'll unravel the secrets behind the overwhelming success of these offers, and why they work so well for businesses of all sizes. I'll walk you through the psychology behind them, explore case studies from entrepreneurs who've struck gold with this approach, and share actionable insights that you can apply to your own business!
So, grab your notepads, entrepreneurs! It's time to dive deep into the world of Free-to-Paid Offers and learn how to turn your potential customers into raving fans and revenue-generating machines.
Episode 304 | The Art Of Online Marketing: Skyrocket Your Leads & Sales with Irresistible Freebies & Giveaways

🎧 Click Here To Listen & Subscribe on iTunes
Highlights of the show that you don't want to miss:
[5:15] What I was doing before using freebies and giveaways in my business, and how an "aha" moment in the gym changed my entire online marketing strategy.
[8:11] Here's what happened when I went from putting my sales page out front, to putting my free offer out front, and how this contributed to my multiple seven figure business.
[9:40] Different types of free offers that you can create for your audience, to build a revenue generating machine that you cannot turn off.
[12:11] The psychology behind why these irresistible freebies and giveaways work so well.
[15:41] I'm sharing one of the biggest assets that your business needs to survive, and why it is such a powerful tool for online marketing.
[20:26] Watch us put this strategy into action, so you can begin implementing it in your business too.
I also have a great episode that you will love where I share My Influencer Marketing Strategy (Grow YOUR Following & Your Bank Account! Plus, you'll get access to 20 unique giveaway ideas!
Action Steps:
Think about what type of Freebie you could offer that would complement the results that your product or service helps with.
Share that idea with us in our WTCI community… we'd love to see your freebie idea and share some insight and feedback!
I hope you enjoyed this episode of Wired To Crush It with me and I hope it adds so much value to your business and life.
Can I Feature You & Your Business?
Make sure to Subscribe and Rate & Review the Podcast show on your preferred Podcast platform here.
I feature community members each week on my Instagram and I'd love to feature YOU next!
I release a new episode each week, so make sure to join me and to share this with your entrepreneur friends.
Tag me on Social Media @tanyaaliza and share what episode you just listened to so we can connect even more!
Again, if you aren't yet using Freebies in your marketing strategy, I have a powerful 9 minute video that will share with you how to create one that attracts perfect buyers to you.

Recommended Resources & Links Mentioned
Influence (Book) | Have you ever wondered how some people just have that 'Magic' over others? They can go up and talk to people easier, they can command attention and lead people into buying decisions easier…. How do they do it? Is it just a gift? Nope… it has everything to do with understanding how people operate and how to INFLUENCE them. This is one of my favorite books and if you're in a position where you collect decisions from people (sales) this is a MUST read!
Growth Camp | If you don't have a lead offer or Freebie to generate leads for your business, this is the first step I recommend taking so you can generate leads with your videos.
My List Building Bootcamp | Tanya's comprehensive 6 week workshop that walks you through the simple steps of creating a high quality sales funnel for your Brand that attracts an engaged audience of perfect buyers to you.
Done 4 You Brand Services | We build and design marketing funnels, websites/blogs, logos, brand boards, facebook business pages and more!
Join The Wired To Crush It Community (39,000+ Entrepreneurs)
I'm your biggest cheerleader when it comes to Financial Freedom, Success, and growing an online business to support your best life… I guess you could say I'm Wired To Crush It!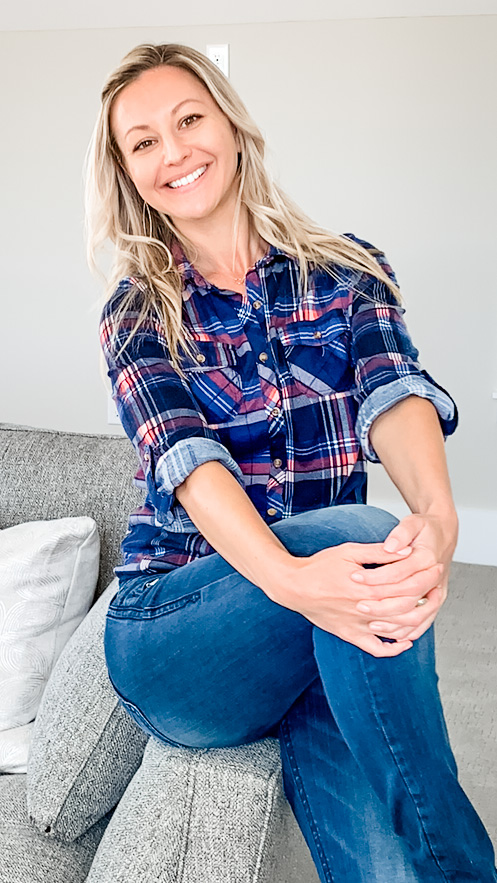 I created this Community to share actionable roadmaps so you can Crush It in business and in life.
So if you're an ambitious Entrepreneur, the Wired To Crush It community is your weekly dose of profitable steps that will help and inspire you to create the impact, income and life you deserve.
My team and I are inside this community helping you, celebrating you and supporting you through your Entrepreneur journey… along with 39,000+ Entrepreneurs!

I hope you enjoyed this episode of "Wired to Crush It" and you're ready to pull up your sleeves and master the art of online marketing with irresistible freebies and giveaways. Make sure to share with us in the community!
Each week I release a new training episode and a free resource… Join the community so your don't miss a beat.
Each Tuesday I do a Live Q&A training on my Facebook Page so make sure we're connected www.facebook.com/tanyaaliza
Stand Out and Stay Connected…
Crush Your Week!