I'm excited to share with you some of my favorite network marketing tips to help you create some fast moolah in your Network Marketing business.
Cause let's be honest…
You need to make some money fast in your Network Marketing business right?
How do you do it and is it even possible?
Absolutely!
In this episode of Tanya Aliza TV, I'm going to share with you 3 great ways that can help you make some FAST cash in your Network Marketing business.
3 Network Marketing Tips That Will Help You Make Some FAST Cash In Your Business – Episode 166

With every Episode of Tanya Aliza TV, I like to empower you with a POWERFUL free resource that you can implement right away and create results with fast in your business.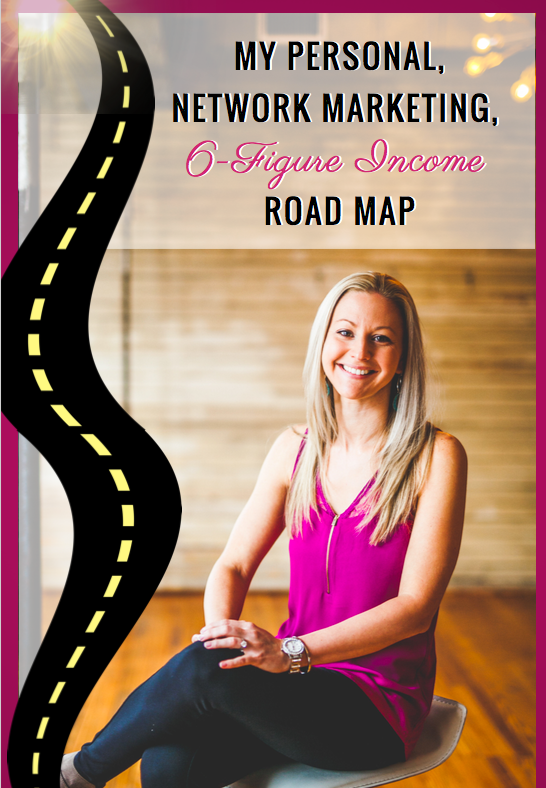 This week since we're talking about how to overcome feeling like an imposter in your business I'm giving you My 6-Figure Network Marketing Road Map so you can get on the right track to building your business to a 6-figure income or beyond.
These Network Marketing Tips work when your mindset is right
First off…. I want to share that having an 'I need to make money fast' attitude isn't the best…
However, I understand that you might be in a pinch… so that's what I'm going to help you with in this episode.
But first, let's make sure that your mindset is in the right place because Network Marketing (like any other business) is a business and it is going to take some TIME to build up.
But in the meantime…. I'm going to share with you 3 great ways that you can make some upfront cash for yourself with your network marketing business.
Network Marketing Tips – #1 Sell products
Either get someone to buy your products straight from your company website or sell them some of your own product that you may have in stock.
Typically you'll get paid faster for product sales and you'll make a larger commission versus recruiting.
For this reason, I always recommend moving product upfront to generate some easy and fast revenue for yourself.
Network Marketing Tips – #2 Do a Facebook Live giveaway
Do a Facebook Live talking about the benefits of one of your products and have a call to action for people to purchase within a specific time frame to get entered into a raffle.
Makes sure you put a time frame around it so that it creates urgency and they order fast.
This is actually a really fun strategy that works really well and people love.
Network Marketing Tips – #3 Call your peeps
Make a list of 5 people that you are close to that could use your product and ask them to do you a favor and try the products out and give you their feedback.
Let them know that if they don't love it as much as you think they will that they can get their money back.
Make sure to over deliver and follow up with them.
Network Marketing Tips – In Conclusion
Remember these are quick tips to making some fast cash but building a network marketing empire is going to take some time.
The great thing about network marketing is that it's a great 2-5 year plan… which beats the 40-year plan that most people are on.
So remember that if you treat your network marketing business like a million dollar business and your patient with it…it will pay you in the same manner.
And to help you even more, remember to download My 6-Figure Network Marketing Road Map so you can get on the right track to building your business to a 6-figure income or beyond.
You can download it by clicking on the yellow button below 👇

Resources Mentioned & More That Will Help Rock Your Biz
The Ultimate Branding Blueprint – Learn More Here 
This is my signature course when it comes to building an Influential Brand Online that attracts leads and sales for your business.
Facebook Live Checklist – Learn More
This is my go-to checklist that I've been using before, during and after my FB Live broadcasts that have gotten me tens of thousands on eyeballs on my products and services!
It's no secret that doing FB Lives can bring you a lot of exposure and business, but sometimes it can be exhausting and intimidating to know if you're doing them right to get people to actually take the next step with you…
Beyond Objections – Learn More
In this powerful 77 min Audio training and downloadable Cheat Sheet you will be equipped to handle any objection or question that your prospect gives you after you share your business with them.
Download the audio to your smart phone, tablet or computer and take it with you on the go, at the gym or in the car and become a professional in closing the sale without being salesy or weird.
It's all about finding out what the REAL questions and objections are and leading them into the direction of a sale or new teammate.
Book – Get Over Your Damn Self by Romi Neustadt – Learn More Here
The No B.S. Blueprint to building a life-changing business. This is one of the best books I've read when it comes to learning how to talk to prospects and transition the conversations, naturally, into business. I bought the audiobook, listened to it twice, then bought the paperback because I wanted to highlight the scripts she gives… they are THAT good. This is a book that I highly recommend everyone in Network Marketing to get. For the guys… this is a really feminine read, but still highly worth it.
The B-L.A.B. – Come Join Us Here
AKA Build Like A Boss, The B-LAB is Tanya Aliza's FREE Facebook Mastermind group full of awesome Networkers and Entrepreneurs that are all on a mission to grow their businesses Faster and easier with Online Strategies for prospecting, recruiting and sales. We do themed days of the week, we hold each other accountable and we lift each other up! Come introduce yourself and your business.
Did you get some value from these network marketing tips?

I hope you did because each week I put my heart into making sure you get some amazing network marketing tips so you can rock it in your business while creating a life you love.

Wanna Share This Because You Love Sharing Valuable Info?
Each Monday I post a new video training and free resource on my blog.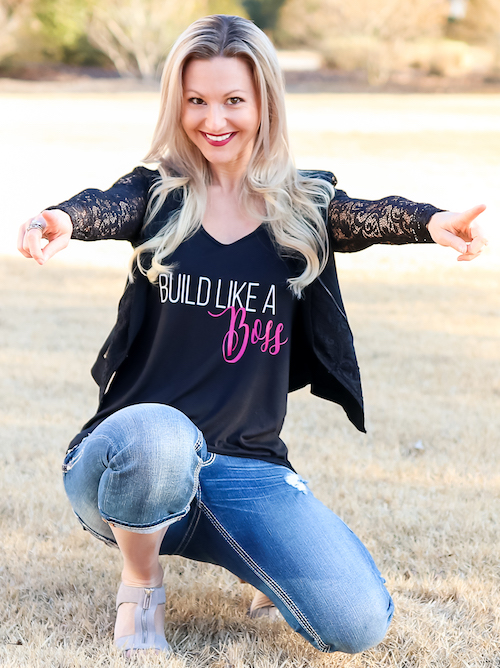 Each Tuesday I do a Live Q&A training on my Facebook Page so make sure we're connected www.facebook.com/tanyaaliza
Stand Out and Stay Connected… drop a comment below.
You are a Rock Star!
Question of The Week: Do you have any good ideas on how to make some fast cash in your network marketing biz?
Share in the comments section below. I would love to know!
Hope you enjoyed these network marketing tips 🙂