Have you heard of a Facebook Watch Party?
Do you know how to use this feature inside Facebook to take prospects from 'hello' to 'welcome to the team'?
In this episode of Tanya Aliza TV, I'm going to show how to use Facebook Watch parties to get more eyeballs on your business, products or services so you can make more sales and rock your business results.
How To Use Facebook Watch Parties To Grow Your Business in a BIG Way – Episode 157
With every Episode of Tanya Aliza TV, I like to empower you with a POWERFUL free resource that you can implement right away and create results with fast in your business.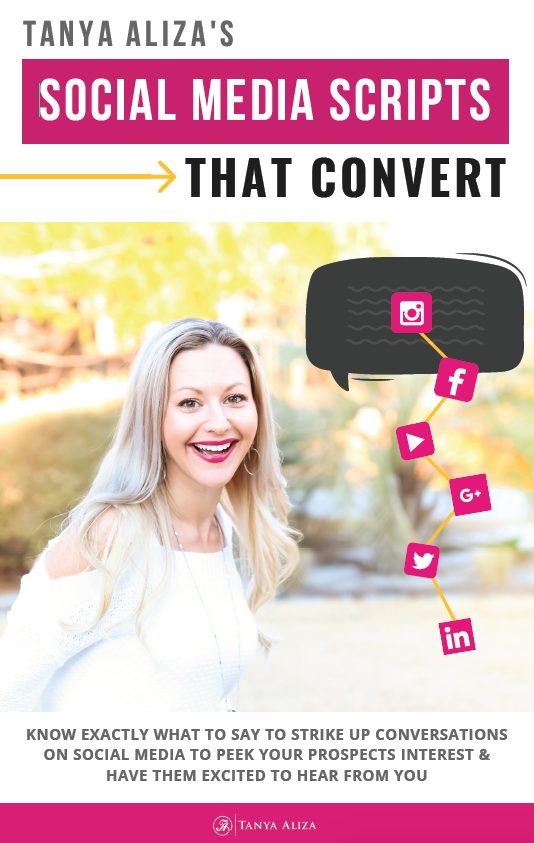 This week since we're learning all about Facebook Watch Parties and how to use it to stir up business, I'm going to give you My Social Media Scripts That Convert so you know how to engage with the people in your watch parties and get them to either buy your products and services or join your team.
You can download it by clicking on the yellow button above.
What is a Facebook Watch party?
A Facebook Watch Party is a cool Facebook feature that allows you to select a video(s) and share it in a group or a Facebook page as if it was happening live.
When you share it you can watch and comment together with others at the same time.
You can also use someone else's videos or previous broadcasts and share it with your audience and watch and comment together at the same time.
Why Facebook Watch Parties are so effective
This is a very effective Facebook marketing strategy because anytime someone tunes into a live event you get a ton more engagement versus someone who's watching a static replay video in the newsfeed.
Now, where the magic happens is when you can rebroadcast somebody else's video from their community.
I'm going to give you some examples as to why this would be important to you especially if you're in network marketing or affiliate marketing and you sell products and services.
Facebook Watch Party Example #1 -Your company does a promo or launch video on their page
If your company or a company that you're affiliated with does a launch or promo video inside of their Facebook page or community, you can reshare that on your news feed as if it were a live broadcast and leverage the promotions that your company is already doing.
So instead of you doing them, you can just share them as a Facebook Watch Party and that way you just need to focus on engaging with your prospects and leading them to your business, products or services.
Facebook Watch Party Example #2 – Your Upline or leadership does a broadcast
If your upline or some other leadership in your company does a really cool demo video or a presentation video, you can share it on your newsfeed as if it were live and happening in real-time.
Again, you're leveraging off of their efforts and you just need to focus on engaging with your prospects and leading them to your business, products or services.
Facebook Watch Party Example #3 – Schedule a weekly presentation
You can schedule a promo or weekly presentation as a Facebook Watch Party on your newsfeed.
So as you go through your week posting different types of content to get engagement from your followers…you can then do a weekly promo or presentation and get all those people to watch it live.
And this way you can show up live to your own Facebook Watch Party and answer comments and engage with people in real time.
PRO TIP: When you share a Facebook watch party in your community or in your news feed, all of the comments that are acquired by you starting the watch party are your comments to engage with and start conversations with that can lead down the path to new sales or teammates.
Pretty cool right?
How to start a Facebook Watch Party
By now you're probably wondering how to start a Facebook Watch Party…
Well, I've got you covered.
If you haven't watched the video above right here in this blog Episode then make sure you watch it because I walk you through step by step exactly how to start using the Facebook Watch Party feature.
And remember that to help you with what to say to take your conversations down the path to new sales or teammates download My Social Media Scripts That Convert so you can easily make that transition in your conversations with prospects on Facebook.
Make sure you download it by clicking on the yellow button below 😉
Resources Mentioned & More That Will Help Rock Your Biz
Unlimited Fan Page Profits – Learn More 
If you don't have a Facebook Fan Page yet and you're looking at all these rock stars with Fan Page and you want one for yourself… Unlimited Fan Page Profits is a training that I put together that will walk you through the steps of building a Profitable Facebook Page and marketing plan to generate leads, build a big audience and make daily sales.
Jab Jab Jab, Right Hook (book) – Learn More Here 
This is one of my favorite books and I recommend it to anyone that wants to master the art of Social Media to get it and read it 5 times! It teaches you how to function on Social Media to get the most results.
Mark Harbert's On Demand Messenger Revolution Training – Learn More
This is a training by my good friend Mark Harbert. Mark is a master at using the Facebook messenger bot to build relationships with people on Facebook and also to grow his list and build his business.
He shows people how to use it in an automated fashion so they're not spending hours and hours on Facebook just trying to start conversations with prospects and instead make better use of their time.
Social Marketing & Recruiting Bootcamp – Learn More Here
This is a free training I'm doing with my good friends John & Nadya Melton and were showing you How We Use 1 Simple Facebook Group To Sell & Recruit New Teammates Like Clockwork In 3 Easy Steps. If you want to get better at SELLING and RECRUITING new teammates in a way that duplicates…this training is for you!
The B-L.A.B. – Come Join Us Here
AKA Build Like A Boss, The B-LAB is Tanya Aliza's FREE Facebook Mastermind group full of awesome Networkers and Entrepreneurs that are all on a mission to grow their businesses Faster and easier with Online Strategies for prospecting, recruiting and sales. We do themed days of the week, we hold each other accountable and we lift each other up! Come introduce yourself and your business.
Did you get some value from these Facebook Watch Party tips?

I hope you did because each week I put my heart into making sure you get some amazing Facebook Watch Party tips so you can rock it in your business while creating a life you love.

Wanna Share This Because You Love Sharing Valuable Info?
Each Monday I post a new video training and free resource on my blog.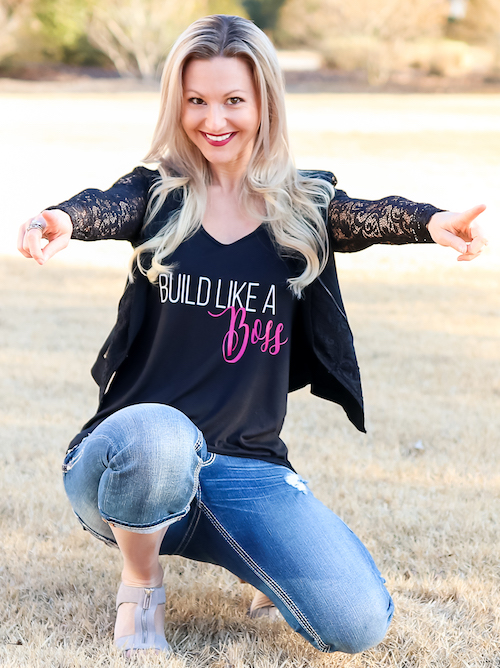 Each Tuesday I do a Live Q&A training on my Facebook Page so make sure we're connected www.facebook.com/tanyaaliza
Stand Out and Stay Connected… drop a comment below.
You are a Rock Star!
Question of The Week: Are you currently using Facebook watch parties? Or…. how excited are you to now try them?
I'd love to know. Drop it in the comments below!
Hope you enjoyed this Facebook Watch Party training 😉