Do you run a weekly call with your network marketing team or maybe you're thinking of starting one?
If you are, are you actually getting results from your team call?
Because that's the goal, right?
I just started doing a team call again with my network marketing team after years of not doing one.
And I've learned some really cool things on how to construct a team call that actually gets you real results with the people that show up.
In this episode, I'm going to share with you how I'm doing 30 minute team calls that are getting my people in action and keeping them laser-focused.
My Network Marketing Team Call Format That Leads To Massive Profits & Duplication – Episode 206

With every Episode of Tanya Aliza TV, I like to empower you with a POWERFUL free resource that you can implement right away and create results fast in your business.
Since we're talking about hosting a very profitable and effective team call, I'm giving you My Weekly Team Call Checklist. This checklist will show you from beginning to end all the steps you need to take to run an effective team call in 30 minutes or less.
You can download it by clicking on the yellow button above ☝️
The purpose of a Network Marketing Team call
So the number one thing that you want to think about when you get your team on a team call is how to get them in action fast.
That should be the goal.
Instead of doing a mindset call or a story-sharing call on my team call, I put it very strategically together where it's a quick 30 minutes or less call where I give them a short training and then I give them an action plan that they need to implement over the week.
So it's not a just a call that they tune in to listen to stories and get inspired. (although those are really good and you do need those sometimes)
It's more of a training and then a challenge for them to take a certain action in their business.
Because it's all about The Slight Edge, right?
The Slight Edge is a really great book that's all about mastering the mundane and doing a little bit every day consistently over a long period of time to achieve maximum compounded results.
I'll leave a link to the book in the show notes section below so you can check it out. I definitely recommend you read it.
An example of one of my network marketing team calls
I'll give you an example so you can get a better idea of how I do my team calls now.
I first welcome everyone to the call and do a quick introduction.
Then I like to give a shout out to anyone who's rank advanced and then I'll get right into my training topic for the call.
The training topic for my last team call was all about follow-up and closing.
So I talked about follow-up and closing for about 15 minutes and then I gave them some scripts that they can modify and use in their own way.
I gave them a cheat sheet to download and challenged them to use the process & scripts and present either the product or the business to 2 people a day.
And that team call was about 30 minute or less and it was very productive and profitable because I got them excited about knowing how to confidently do something and then got them into action with a challenge.
How each network marketing team call can build upon the next
Now for my team call next week what I'm doing is a training on how to post on social media.
So what I'm going to do is I'm going to train on what types of posts to post on social media.
I'll give them some examples on what they should be posting and I'm going to say, "Hey team, for the next seven days go post these types of posts I just trained you on and use what you learned last week on how to follow-up to close the sale."
And Boom… we got our people into massive action.
Action creates volume in your business, and volume in your business equals a paycheck.
Network Marketing Team – In Closing
And here's a pro tip for you…
If you tune in each week to Tanya Aliza TV, I give you some tips and training.
You can take these training and share them on your network marketing team calls.
Maybe just reference the source (wink wink)
And remember to download My Weekly Team Call Checklist. This checklist will keep you on track with your team calls and make sure that they're profitable and they don't dwindle into no man's land. All right? We want it to be profitable for you.
You can download it by clicking on the yellow button below👇

Check out the resources in the show notes below for even more amazing resources that go with this episode.
Resources Mentioned & More That Will Help Rock Your Biz
The Social Marketing & Recruiting Bootcamp 2020 Registration Is Now Open!
– Learn More Here
Come join us (John, Nadya & Tanya)for our Virtual Training Bootcamp Event that's going to help hundreds of Network Marketers consistently recruit new reps into their business using PROVEN social media strategies.
This is NOT a webinar….this is a Virtual Interactive Bootcamp where you'll see us training as if you're at a live event with us, but from the comfort of your own home.
Influence (Book) – Learn More Here 
Have you ever wondered how some people just have that 'Magic' over others? They can go up and talk to people easier, they can command attention and lead people into buying decisions easier…. how do they do it?
Is it just a gift? Nope… it has everything to do with understanding how people operate and how to INFLUENCE them. This is one of my favorite books and if you're in a position where you collect decisions from people (sales) this is a MUST read!
The Ultimate Branding Blueprint – Learn More Here 
This is my signature course when it comes to building an Influential Brand Online that attracts leads and sales for your business.
The B-L.A.B. – Come Join Us Here
AKA Build Like A Boss, The B-LAB is Tanya Aliza's FREE Facebook Mastermind group full of awesome Networkers and Entrepreneurs that are all on a mission to grow their businesses Faster and easier with Online Strategies for prospecting, recruiting and sales. We do themed days of the week, we hold each other accountable and we lift each other up! Come introduce yourself and your business.
Did you get some value from these network marketing team training tips?

I hope you did because each week I put my heart into making sure you get some amazing network marketing team training tips so you can rock it in your business while creating a life you love.

Wanna Share This Because You Love Sharing Valuable Info?
Each Monday I post a new video training and free resource on my blog.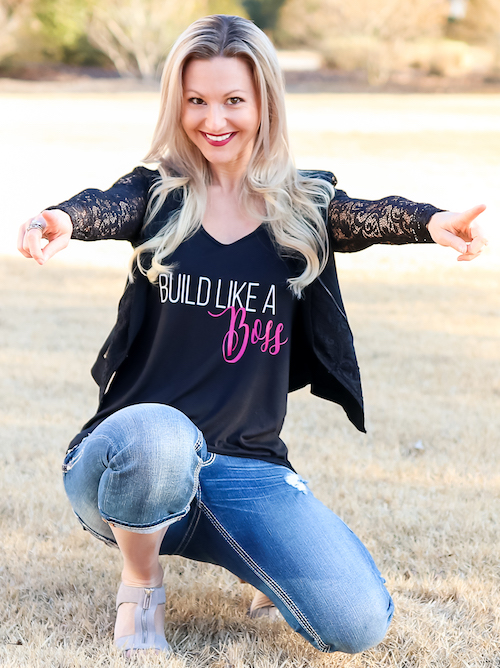 Each Tuesday I do a Live Q&A training on my Facebook Page so make sure we're connected www.facebook.com/tanyaaliza
Stand Out and Stay Connected… drop a comment below.
You are a Rock Star!
Question of The Week: Do you host a weekly team call with your team? What have you found to be effective with your format?…. Share in the comments section below cause I'd love to know.
Also, let me know how you enjoyed this week's episode, I love hearing the feedback.
Hope this helps you build your network marketing team;-)