In this Episode, I'm sharing my best network marketing tips to help you share your love and excitement for your network marketing Company and products without being weird or salesy with your prospects.
There's a right and a wrong way to share your passion for your network marketing business or products.
Do it wrong and you'll end up with people avoiding you like the plague…
Do it right… and you'll have people excited to learn more about your products, business or service.
In this Episode of Tanya Aliza TV, I'm going to teach you how to share your love and excitement for your network marketing Company and products with your prospects without sounding weird, obnoxious or salesy.
Network Marketing Tips – How To Share Your Love For Your Business Without Being Weird or Salesy [Bonus FB Live Challenge] – Episode 140

With every Episode of Tanya Aliza TV, I like to empower you with a POWERFUL free resource that you can implement right away and create results with fast in your business.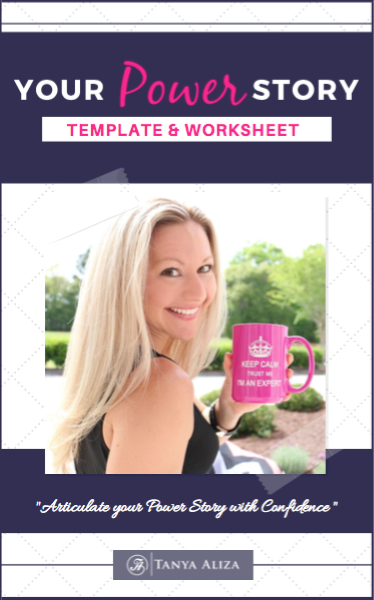 And today since we're talking about sharing your passion points and your passion stems from your personal story… I've put together a guide called Your Power Story Template & Worksheet which will help you to articulate your story to your prospects so they can relate to your story and your passion points and get excited about your products or business.
Ok… so this training episode is interactive and will require your participation to get the most out of it.
I'm going to walk you through some exercises so go grab a pen and paper and come right back…
Ok, you ready? Here's what I want you to do:
I want you to take out a piece of paper and I want you to write down and list out 5 to 8 reasons "we'll call these passion points" on why you started building your network marketing business or using the products.
It could be a mix of both so don't feel like it only has to be your passion for your business or products… it can be both.
For example, here were a couple of mine to help you see how this works:
1 – I wanted to have a family one day and be 100% present & involved
2 – I wanted to have a way for my friends to make some additional income to go on cool experiences with me
3 – I wanted to travel the world without a time or money limit
4 – I wanted options so I didn't have to work 12 hour days anymore… but still, make the money I was used to making as a finance specialist
After you have these passion points listed out, I want you to practice saying them out loud so when you share them with your prospects they sound natural.
I took it as far as standing in front of the mirror and practiced saying them out loud so I sounded natural and flowed when talking to my prospects.
You have to really get connected with these passion points…. If you can get connected to them…. You'll be able to get your prospects to connect with them as well.
I know it sounds cheesy, but hey, it works and I was dead serious about using these as an asset to build my business.
So even if at first you find it silly to stand in front of a mirror and do it anyways!
Network Marketing Tips – Your passion points on steroids
Ok, now we're going to kick it up a notch with the results you're going to get from these passion points.
Here's a strategy that will get you amazing results using these passion points.
Each one of your passion points can be turned into a Facebook Live…Yes! each one of them.
It is so powerful to use each one of these passion points into a Facebook Live…
I know this might scare some you so I'll include a free guide in the show notes section below to help you what to do before, during and after a Facebook Live so make sure you download that as well…it's absolutely free.
But if you're already doing Facebook Lives, take each passion point and turn it into a Facebook live video with a call to action for people to reach out to you to learn more about what you've been able to find.
Having a call to action is really important here…you gotta tell people what the next step is so they know how to get more information and learn more about what you're sharing.
Network Marketing Tips – Facts tell…. Stories sell
I say this all the time! Facts tell…. Stories sell.
In Network Marketing this couldn't be more true.
You want to get really good at first knowing what your passion points are.
Then being able to articulate and share your story and passion points so people feel your passion and excitement and they get curious and excited as well.
This will help your prospects feel connected to why it is what you're doing…not what 'it is' that you're doing.
People are only interested in what something will do for THEM not what you're doing and if they see and identify with your story and passion points you've ignited a fire that was already in them.
Network Marketing Tips – [Bonus Facebook Live Challenge]
You're ready to get results and I want to see you succeed. So I have a challenge for you because I want this episode to be something you implement right away and get results with fast!
Challenge: Turn each one of your passion points into a Facebook Live and talk about it…. you will start to relate to your audience and you'll get some good engagement doing this. If your new to Facebook Lives and you need some coaching on what to do before, during and after…I have a free downloadable resource that will help you. It's My Ultimate Guide To Facebook Lives and I'll leave it in the show notes below for you to download.
IMPORTANT: This is the ONE thing you must learn to master when doing a Facebook Live.
You must have a call to action!
This is how people will take the next step with you.
Don't do a Facebook live and then peace out…no no no…you want to tell your people what the next step is for them to take to get more info or learn more.
It's go time!
Network Marketing Tips – In Conclusion
1️⃣Write down 5-8 passion points that got you started in your business or with your products or both
2️⃣Practice, practice, practice sharing them
3️⃣Put your passion points on steroids by turning each one into Facebook Lives
4️⃣Always have a call to action
5️⃣And remember I've got that template and worksheet ready for you to help you articulate your story so make you sure you click the yellow button below and download it.

Resources Mentioned & More That Will Help Rock Your Biz
Your Elevator Pitch – How To Tell Your Story So Your Prospects Listen Up & Get Excited – Learn More Here
Facebook Live Checklist (Free) – Learn More
This is my go-to checklist that I've been using before, during and after my FB Live broadcasts that have gotten me tens of thousands on eyeballs on my products and services! It's no secret that doing FB Lives can bring you a lot of exposure and business, but sometimes it can be exhausting and intimidating to know if you're doing them right to get people to actually take the next step with you…
Get Over Your Damn Self (Book) – Romi Neustadt – Learn More Here
The No B.S. Blueprint to building a life-changing business. This is one of the best books I've read when it comes to learning how to talk to prospects and transition the conversations, naturally, into business. I bought the audiobook, listened to it twice, then bought the paperback because I wanted to highlight the scripts she gives… they are THAT good. This is a book that I highly recommend everyone in Network Marketing to get. For the guys… this is a really feminine read, but still highly worth it.
The Network Revolution (Book) – Learn More Here
This book was co-authored by my good friend and Lady Boss, Jessica Higdon. I not only love cause I'm in it (wink wink) but because it showcases many success stories from everyday people that have created amazing results in Network Marketing. I have multiple copies of this book on hand to share with my prospects as an amazing recruiting tool. I suggest you order a few copies too!
The Ultimate Branding Blueprint – Learn More Here 
This is my signature course when it comes to building an Influential Brand Online that attracts leads and sales for your business.
The B-L.A.B. – Come Join Us Here
AKA Build Like A Boss, The B-LAB is Tanya Aliza's FREE Facebook Mastermind group full of awesome Networkers and Entrepreneurs that are all on a mission to grow their businesses Faster and easier with Online Strategies for prospecting, recruiting and sales. We do themed days of the week, we hold each other accountable and we lift each other up! Come introduce yourself and your business.
Did you get some value from these network marketing tips?

I hope you did because each week I put my heart into making sure you get some amazing network marketing tips so you can rock it in your business while creating a life you love.

Wanna Share This Because You Love Sharing Valuable Info?
Each Monday I post a new video training and free resource on my blog.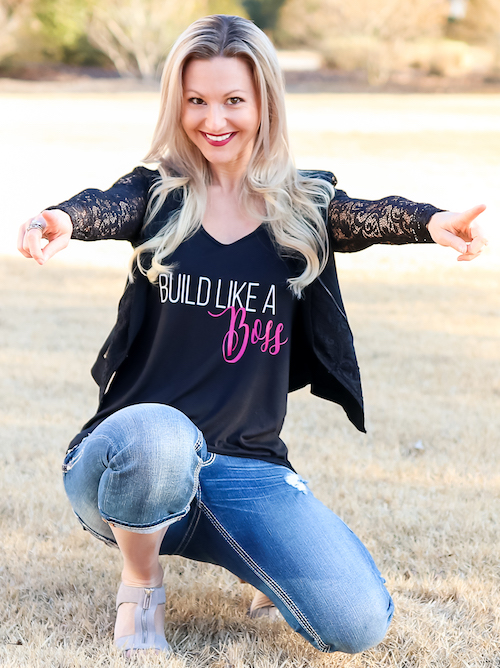 Each Tuesday I do a Live Q&A training on my Facebook Page so make sure we're connected www.facebook.com/tanyaaliza
Stand Out and Stay Connected… drop a comment below.
You are a Rock Star!
Question of The Week: What are some of your passion points? I'd love for you to share a couple of your passion points in the comments section below
I'd love to know. Drop it in the comments below!
Join the Conversation Rock Star...
comments