In this episode, I'm sharing my best network marketing tips that will help you save time by avoiding having to answer the same questions and objections from your prospects and teammates over and over again.
Ever feel like most of the limited time you have to work on your business is being spent on the phone answering the same questions from prospects and teammates?
You could spend hours and hours on the phone answering the same questions in your business or you could take a smarter, more leveraged approach that won't sap all your time and energy away.
In this episode of Tanya Aliza TV, I'm going to show you how to leverage your time in your business by creating a process that will help you avoid answering the same questions and objections from your prospects and teammates over and over again.
Network Marketing Tips – How To Save Time & Speed Up Your Recruiting and Team Building With Golden Posts- Episode 84

With every Episode of Tanya Aliza TV, I like to empower you with a POWERFUL free resource that you can implement right
away and create results with fast in your business.
This week, since we're talking about golden posts, I'm going to share with you My Top 5 Golden Posts To Automate & Leverage Your Business.
Inside this resource, you can see my golden posts and use them with your team or you can use them as a springboard for ideas on how to start creating your own golden posts.
Network Marketing Tips – Work smarter not harder
If you're working every day to build your business, there's no doubt you're going to get the same questions or objections over and over again.
It's normal but if you're on the phone for 45 minutes every time a teammate has a question instead of directing them somewhere for the answer…
Then you and I need to have a heart to heart 😉
If you want to build a 6 or 7-figure income for yourself, you'll want to build leverage and automation into your business so that it doesn't end up taking over your entire life.
Whenever I find something in my business that I don't love doing I do one of the following 3 things:
1.Automate
2.Delegate
3.Eliminate
My first choice is to automate it whenever I can but if I can't I will delegate it and if I can't do either one of those then I'll eliminate it.
But in this case, I have the option to automate and you'll notice most things in your business can and should be automated.
When I notice I'm getting the same question or objection in my business more than twice, I'll create what's called a golden post.
And if you're not sure what golden posts are, then no worries… I've got you covered.
I'll be showing you what they are and I'm also giving you My 5 Top Golden Posts so you can actually see them and use them in your business.
Network Marketing Tips – So what exactly is a golden post?
A golden post is an answer to a question you frequently hear from prospects or teammates in the form of content. The content can be in the form of a blog post or video, but it serves the purpose of answering a question that comes up frequently.
This allows me to send them the link to the video or blog post that has the answer to their question instead of me having to be on the phone for 45 minutes each time a prospect or teammate asks questions and objections that are redundant.
And think about this…
If a prospect sees that you have invested time in creating content, they will view you as an authority and leader in your industry.
Network Marketing Tips – How and where to create your Golden Posts
Ideally, you'll want your golden post to be a video or a blog post that you can put on your blog.
Don't have a blog yet?
Why not?
I definitely recommend that if you want to be seen as a leader and an authority in your industry that you have a blog. But if you don't have a blog yet, there are still ways that you can create golden posts and direct people to them.
Here are different ways and platforms to create your golden posts:
• Create a Youtube video to answer questions
• Create a Facebook video and post it on your Facebook page
• Put your video in the file section of your Facebook group if you have one
This will save you a lot of time and it also benefits your prospects a lot more because they can always go back to view the content if they need to.
BOTTOM LINE: You'll want to create your golden post on any platform that you can direct people to right now even if you don't have a blog. However, you'll want to set up a blog at some point, so you can be seen as a leader and an authority in your industry and someone of value.
Network Marketing Tips – Your Action Plan
Here's your action plan on getting started with golden posts.
Make a list of the Top 5 objections or questions that your prospects are giving you when presenting your products, service or business.
Then you'll want to write down the top 5 questions you get from your team if you're building a team inside of network marketing.
What are the top 5 things that they come to you to ask you how to do?
And then you'll want to create a golden post for each one of these questions and save the link so you can give it out whenever you get that question from a prospect or teammate.
The beauty of it this is that once that post is done you can send me people to it and put that golden post to work for you over and over again.
Network Marketing Tips – In conclusion
If you're ready to go beyond spending hours on end answering questions and want to have time for your life and the things in your business that you enjoy doing, then you'll want to start using the Golden Post strategy.
Click on the yellow button below and download My 5 Golden Posts To Automate & Leverage Your Business.

Resources Mentioned & More That Will Help Rock Your Biz
Free Online Training Class – How I Enroll 2-5 New Teammates Per Week Using This Social Media Blueprint – Learn More Here
Come join me on this exciting training class that I'm hosting where I'm going to share with you my Social Media Prospecting Blueprint. This is a perfect way to leverage your time and build your business from anywhere in the World via your computer. I'll also share with you how to Attract Leaders and High Volume Producers to your business.
The 3-Minute Expert – Learn More
I really love this training presented by my buddy Ray Higdon. It's all about how to become an authority in your business through your blog and doing really simple and fun 3-minute videos that generate you leads and sales for your business. Ray has obviously mastered this art with his multi-million dollar brand, blog, and videos so he's one trainer that you might want to check out! I've worked with Ray very closely and his training is fabulous!
Business Blog Mastery – Learn More
If you already have a blog set up, but it's not generating you the results you want, this is going to be very helpful for you. It's my Blog training vault that has over 70 sessions of amazing blog training that focuses solely on RESULTS > Leads and Sales for your business.
The B-L.A.B. – Come Join Us Here
AKA Build Like A Boss, The B-LAB is Tanya Aliza's FREE Facebook Mastermind group full of awesome Networkers and Entrepreneurs that are all on a mission to grow their businesses faster and easier with Online Strategies for prospecting, recruiting and sales.
We do themed days of the week, we hold each other accountable and we lift each other up! Come introduce yourself and your business.
Did you get some value from these network marketing tips?

I hope you did because each week I put my heart into making sure you get some amazing network marketing tips and strategies to rock it in your business while creating a life you love.

Wanna Share This Because You Love Sharing Valuable Info?
Each Monday I post a new video training and free resource on my blog.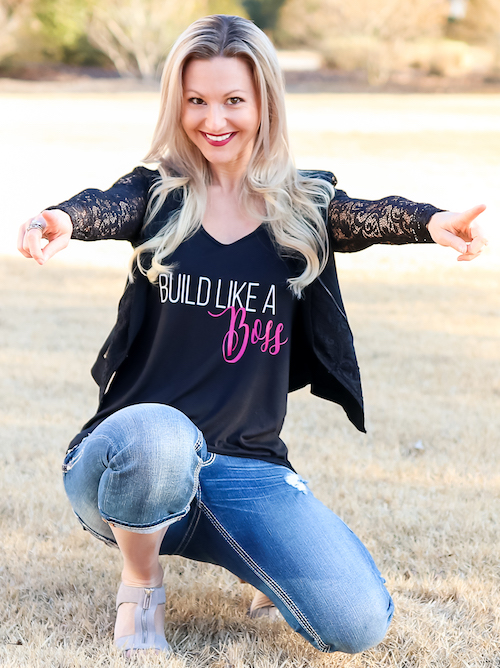 Each Tuesday I do a Live Q&A training on my Facebook Page so make sure we're connected www.facebook.com/tanyaaliza
Stand Out and Stay Connected… drop a comment below.
You are a Rock Star!
Question of the week: What's going to be the topic of your first golden post? Share in the comments below. I'd love to know!
Hope you enjoyed these network marketing tips!
Join the Conversation Rock Star...
comments