I see network marketers making social media mistakes in their business all the time.
There are 3 specific ones that are really blocking any chances of them being able to successfully use the platform to grow their business.
Maybe you're doing them… I hope you're not, but if you are, we're going to chalk it up to 'you don't know what you don't know.'
So in this episode of Tanya Aliza TV, I'm going to show you the 3 biggest mistakes network marketers make that are costing them leads and sales and how to avoid these mistakes so you can have success growing your business on Social Media.
The 3 Biggest Social Media Mistakes Most Network Marketers Make That You Need To Avoid – Episode 211

With every Episode of Tanya Aliza TV, I like to empower you with a POWERFUL free resource that you can implement right away and create results with fast in your business.
This week I want to share with you How I'm Enrolling 2 to 5 New Teammates and Customers Into My Business Each And Every Week Using My Social Media Blueprint.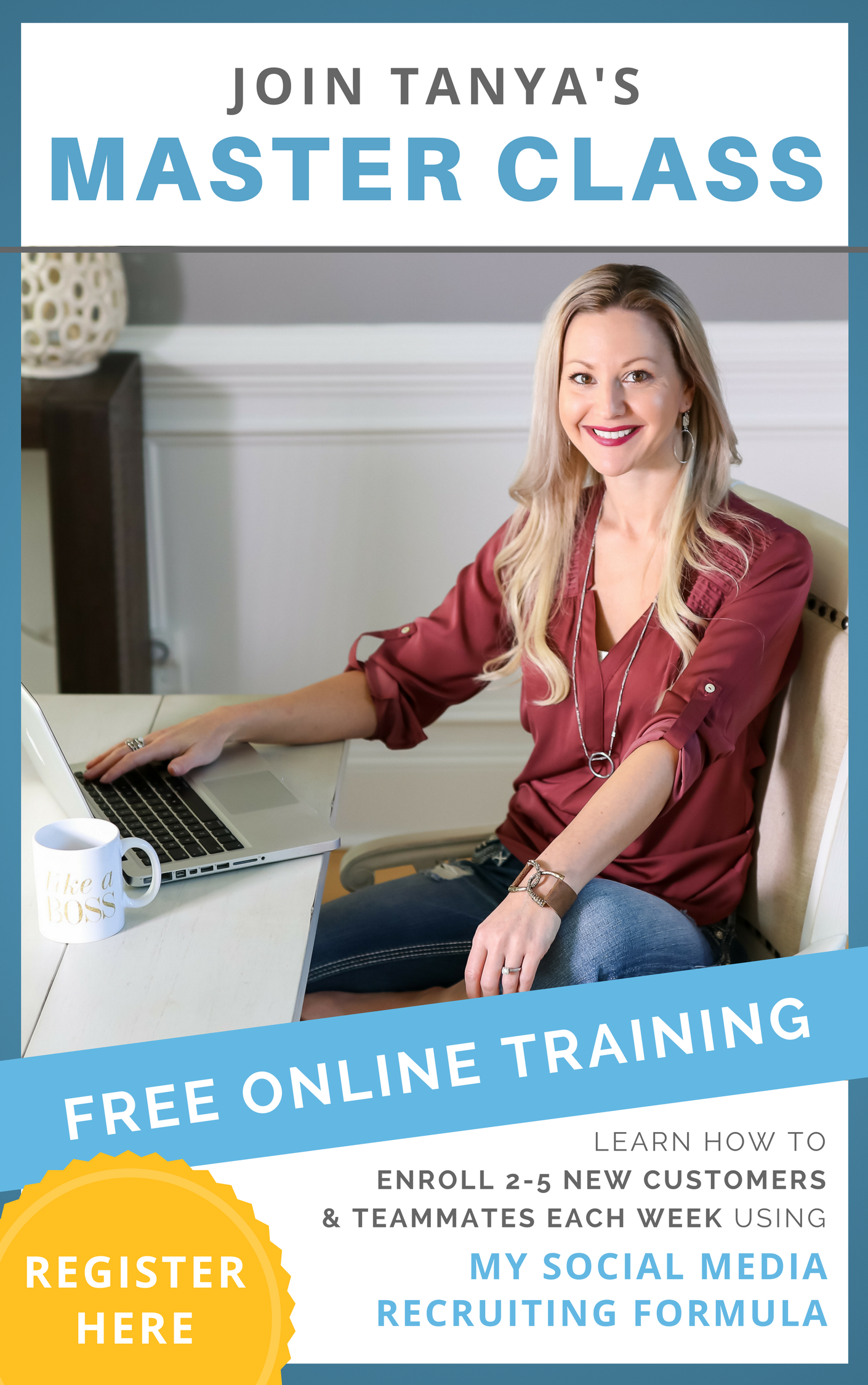 This is a really cool training that I do from time to time and when anybody gets their hands on it, they see a ton of great results.
You can get registered by clicking on the yellow button above.
Social Media Mistake #1 – Don't use your product/company names
If you're using the name of your product or your company in your marketing promotions on social media you need to stop.
And here's why…
You don't want to give your traffic and your eyeballs and your interest away to Google.
So if you're saying the name of your product or service and then they go and Google it, they're gone off of your radar.
You've given your eyeballs and interest away and they may never come back.
There is a better way to do this and I have a training episode where I show you how I prospect in a way that generates more attention and interest from your prospects without mentioning the name of my business.
I'll leave the link to that episode in the show notes below so that you can check it out when you're done with this training.
Social Media Mistake #2 – Don't be a walking billboard
Network marketers think that once they're a part of network marketing they need to promote the products, service or business all over their social media all the time.
You guys, we do not want to be walking billboards.
You want to build relationships.
There are 4,800 plus different network marketing companies that exist on planet earth.
It doesn't matter what network marketing company you're in, we all have great products.
We're all selling the same thing, right?
We're selling a better lifestyle because of the products and business model.
On social media your goal is to create content that entertains PEOPLE and allows them into your world to build a relationship with you.
Here's how I train people to post on their social media.
Pick five categories that you have a personal interest in.
Maybe you're a dog lover or you like a certain breed of dogs.
Maybe you're very faith based or really into sports.
Maybe you're a stay at home mom or dad and you like talking all about raising kids and family life.
Or maybe you're into beauty or interior design or recipes or food or maybe you're a vegan.
Whatever your personal interests are, revolve your posts around those and get people to build a relationship with you.
What's that going to do?
It's going to attract people who have similar interests to you and those are the types of people that you want to actually work with and sell your products to, in the long run.
Now, most of your posts are going to be about that and you're probably wondering… "At what point do I sell my stuff?"
Here's the Social Media posting formula:
20% of the time you're going to post something promotional, as far as having a call to action goes on your social media to your products or business.
The other 80% of the time, people have got to get to know you.
Now, I want to give you some examples so you can see this work for your business and you can get some ideas on what to post.
Because the most important thing that you can do in your business is to be a person of value so people want to buy from you
Social Media Post Example #1
Let's say you're selling some sort of skincare line and the benefit of this skincare line is it helps to reduce wrinkles.
So what could you add as value to your audience to help them and draw them into that interest?
How could you position yourself in front of the people who are interested in helping their skin to look and feel better?
So I want you to think about things that you could possibly do.
Maybe you can create a guide that lists the top 10 foods that you should incorporate into your next shopping visit, that will help you look and feel younger and have softer, smoother skin.
It's as simple as doing some research on Google of what these foods are and you put a PDF together or a little checklist for people to download.
That is you leading with value and when you're giving somebody something for free, you're attracting people who are interested in that topic.
Social Media Post Example #2
Another thing that you can do is offer a list of free face exercises that people can do on a daily basis to help reduce wrinkles or increased muscle tone in their face.
Which makes your face look like it's younger and more youthful, right?
People that are going to request those face exercises from you are going to be your best customers for your skincare line.
But just remember, it's all about leading with value, not sales and promotion on social media.
Social Media Mistake #3 – Consistency Is Essential On Social Media
People are watching you so you have to give them something good to watch.
If you are not showing up consistently, people are not going to take your business seriously.
Post at least once a day.
Make sure it's a value based post coupled with some of the things that I shared with you in mistake number one.
So make sure that you're posting, at the very least, once a day and at the very most two or three times a day on your social media.
And remember the 80/20 rule.
20% of the time you will have a direct call to action for people to get your free guide or learn more about your business or products.
But the other 80% is great value.
Social Media Mistake – In Closing
In conclusion, lead with value and be very consistent.
Also, make sure to register for my free training that I have coming up, where I show you How I'm Enrolling 2 to 5 New Teammates and Customers Into My Business Each And Every Week Using My Social Media Blueprint.
I'd love to share that blueprint with you so you can have the same results, if not better in your business.
You can get registered by clicking on the yellow button below 👇

Resources Mentioned & More That Will Help Rock Your Biz
Episode 57 – Why I Never Use My Company Name When Prospecting – Learn More Here
Social Marketing & Recruiting Bootcamp – Learn More Here
This is a free training I'm doing with my good friends John & Nadya Melton and were showing you How We Use 1 Simple Facebook Group To Sell & Recruit New Teammates Like Clockwork In 3 Easy Steps.
If you want to be a great leader and get better at RECRUITING new teammates in a way that duplicates…this training is for you!
Jab Jab Jab, Right Hook (book) – Learn More Here
This is one of my favorite books and I recommend it to anyone that wants to master the art of Social Media to get it and read it 5 times! It teaches you how to function on Social Media to get the most results.
Unlimited Fan Page Profits – Learn More
If you don't have a Facebook Fan Page yet and you're looking at all these rock stars with Fan Page and you want one for yourself… Unlimited Fan Page Profits is a training that I put together that will walk you through the steps of building a Profitable Facebook Page and marketing plan to generate leads, build a big audience and make daily sales.
The Miracle Morning For Network Marketers (Book) – Learn More 
This is one of my favorite series of books. I happen to be featured in this book because of my crazy liking for my miracle morning routine and how it's totally helped me and my business. If you're trying to get a more solid routine down that you can follow to create more success in your business… this is a great book to read.
The B-L.A.B. – Come Join Us Here
AKA Build Like A Boss, The B-LAB is Tanya Aliza's FREE Facebook Mastermind group full of awesome Networkers and Entrepreneurs that are all on a mission to grow their businesses Faster and easier with Online Strategies for prospecting, recruiting and sales. We do themed days of the week, we hold each other accountable and we lift each other up! Come introduce yourself and your business.
Did you get some value from these social media mistakes training?

I hope you did because each week I put my heart into making sure you get some amazing social media mstakes training so you can rock it in your business while creating a life you love.

Wanna Share This Because You Love Sharing Valuable Info?
Each Monday I post a new video training and free resource on my blog.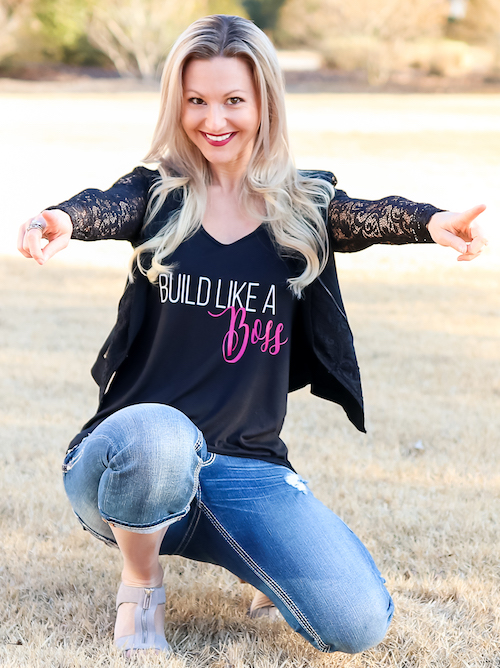 Each Tuesday I do a Live Q&A training on my Facebook Page so make sure we're connected www.facebook.com/tanyaaliza
Stand Out and Stay Connected… drop a comment below.
You are a Rock Star!
Question of The Week: Obviously there are more things that I see people doing wrong, but these are the major ones that I really wanted to point out today. What do you see people doing wrong that you want to point out? Share in the comments section below. Maybe we can all help each other avoid these mistakes.
Hope you enjoyed knowing which social media mistakes you need to avoid 🙂