I'm excited to share with you my 5 Facebook group engagement ideas to help you generate more income for your business from your Facebook group.
If you have a Facebook group or you're thinking of creating one, this training will help you get the best engagement and sales from your Facebook group.
I put this training together because I'm often asked: Tanya, how do I make my group valuable, engaging, and a representation of my brand where people want to come, add value, and be part of the community?
And more importantly, a Facebook group where the community will want to do business with me?
Well today, you're in luck, because in this episode of Tanya Aliza TV, I have put together 5 Facebook group engagement ideas that will make your group the most engaging environment for your business and will help your brand acquire more sales.
5 Hot Facebook Group Engagement Ideas To Drive Business And Get More Sales  – Episode 220

With every Episode of Tanya Aliza TV, I like to empower you with a POWERFUL free resource that you can implement right
away and create results fast in your business.
This week, since we're talking about Facebook communities, I've created a FREE guide for you called Tanya Aliza's Guide to Profitable Facebook Group Community where I talk about what to post and how to engage your group to create massive business results!
To tell you the truth, at first, I didn't want to create a Facebook group.
BUT I've seen a lot of high-profile entrepreneurs and influencers create Facebook group communities to help support their audiences and grow their brands and businesses.
So a few years ago, I finally started a Facebook group.
All that I will be sharing with you today is from my personal experience.
Because as I speak to you, I have an ever growing Facebook group called the B.L.A.B (which stands for Build Like A Boss) which has over 30k members!
Why is an engaging Facebook group important for business?
One of the challenges in having a Facebook group is when you don't know what to post to keep your group energized.
Let's face it, there are so many groups that people can be a part of. 
So, what makes a Facebook group stand out?
Think about it- you wanna be the place to go for xyz information.
Your group has to be the go-to place for asking information, so it's important to build strong relationships with your audience.
This way, when you make recommendations and suggestions, they take those seriously.
And that all stems from using these 5 tips I'm going to share with you.
Facebook Group Engagement Ideas #1 – Brand Your Group To You
Make sure that when you're creating a group, it's branded personally to you.
Be the face of the group, so people build a connection and a relationship with you so when you make recommendations, they take that seriously because they know who it is coming from.
Facebook Group Engagement Ideas #2 – Set The Tone With A Welcome Video
Set the tone of the group by posting a really great welcome video that you shot and post it as an announcement.
When a new member of the group comes in, that's one of the first things they see.
Inside the welcome video, there are some important elements that are strategically placed in the video.
You can check out www.buildlikeabossgroup.com so you can see how my welcome video has been put together.
Your welcome video should welcome new members, tell them what your intentions are, and what value and benefits they are going to get when they join the group.
But here's what you SHOULDN'T DO – don't talk about you.
Talk about the people you're serving and tell them how you're going to serve them.
Also, make note of the things you don't want in the group, such as people soliciting and be firm with it.
It's important to keep your members engaged by dropping comments, and sharing value inside your group.
Facebook Group Engagement Ideas #3 – Spotlight Your Members
Everybody loves seeing their names in shining light, right?
If somebody sees that they are being recognized, or that you're spotlighting them, they're gonna be so excited!
And everybody else who sees that is going to think "What should I do to get spotlighted?"
In my group, you need to be helpful to other members and you need to be engaging in the group to be in the spotlight.
This is how you can get your engagement up organically.
What this does is it gets the rest of the group interested in helping and engaging, and it cultivates a great community.
How awesome is that?
Facebook Group Engagement Ideas #4 – Have Themed Days Each Week
When we first started the group, we would have Themed Days to rev things up.
What I mean by that is something like this: Motivational Mondays, Money Mondays, or Mindset Mondays.
And, we would have a pro tip we would share that has to do with that themed day.
In that post we woul include a small action step that our members had to do and then they would comment when they have done it.
We really put our group members into action and into getting results.
We're challenging them and we're making it fun!
This is something that you can do as well to get your group engagement up and make things fun for your members.
Facebook Group Engagement Ideas # 5 – Do A Regular Facebook Live
Do a special Facebook live inside of your group once a week or once a month…whatever you have the bandwidth for.
Do a Q&A and make yourself available to them.
Make it fun! 
Take the time to answer anything they need from you.Going live is a great way to create community with your members and keep them engaged.
In Closing
So now you know how to create an engaging Facebook group, and I'm sure you're better equipped now to start one if you haven't already.
Just remember to keep it fun, engaging, and consistent, so you can keep your community lively and energized.
If you want to know more about how to make your Facebook group profitable (that's the goal!), I have a FREE resource that you can download by clicking on the yellow button below 👇

Resources Mentioned & More That Will Help Rock Your Biz
The B-L.A.B. – Come Join Us Here
AKA Build Like A Boss, The B-LAB is Tanya Aliza's FREE Facebook Mastermind group full of awesome Networkers and Entrepreneurs that are all on a mission to grow their businesses Faster and easier with Online Strategies for prospecting, recruiting and sales. We do themed days of the week, we hold each other accountable and we lift each other up! Come introduce yourself and your business.
Unlimited Fan Page Profits – Learn More Here
If you don't have a Facebook Fan Page yet and you're looking at all these rock stars with Fan Page and you want one for yourself… Unlimited Fan Page Profits is a training that I put together that will walk you through the steps of building a Profitable Facebook Page and marketing plan to generate leads, build a big audience and make daily sales.
Episode 76 – Facebook Page vs Group – Which One Will Grow Your Business Faster – Learn More Here
Episode 124 – 8 Ways To Grow Your Facebook Group Community With Prospects Who Are Ready To Become Customers – Learn More Here 
Did you get some value from these 5 Facebook group engagement ideas?

I hope you did because each week I put my heart into making sure you get some amazing Facebook group engagement ideas so you can rock it in your business while creating a life you love.

Wanna Share This Because You Love Sharing Valuable Info?
 Each Monday I post a new video training and free resource on my blog.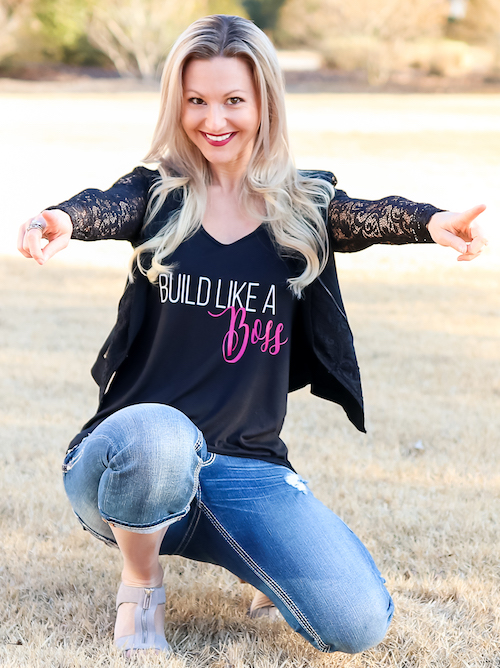 Each Tuesday I do a Live Q&A training on my Facebook Page so make sure we're connected www.facebook.com/tanyaaliza
Stand Out and Stay Connected… drop a comment below.
You are a Rock Star!
Question of The Week: Do you have a branded Facebook group that you run or manage?
Let me know in the comments section below. I'd love to hear from you!
I hope you enjoyed my 5 Facebook group engagement ideas 🙂