In this episode, I'm sharing my best attraction marketing tips that will help you attract high-quality prospects and customers to you and your business.
I'm pretty sure you've heard all the buzz around attraction marketing right?
BUT… you're probably wondering how to easily implement it to bring customers and new teammates to you while still being duplicatable inside your team.
If that's the case then you're going to love this Episode of Tanya Aliza TV!
I'm going to share with you 4 attraction marketing tips that can help bring you customers and teammates while keeping it simple and duplicatable for you and your team.
Attraction Marketing Tips – 4 Ways I Use Attraction Marketing To Bring Me 2-5 New Teammates Each Week – Episode 165

With every Episode of Tanya Aliza TV, I like to empower you with a POWERFUL free resource that you can implement right away and create results with fast in your business.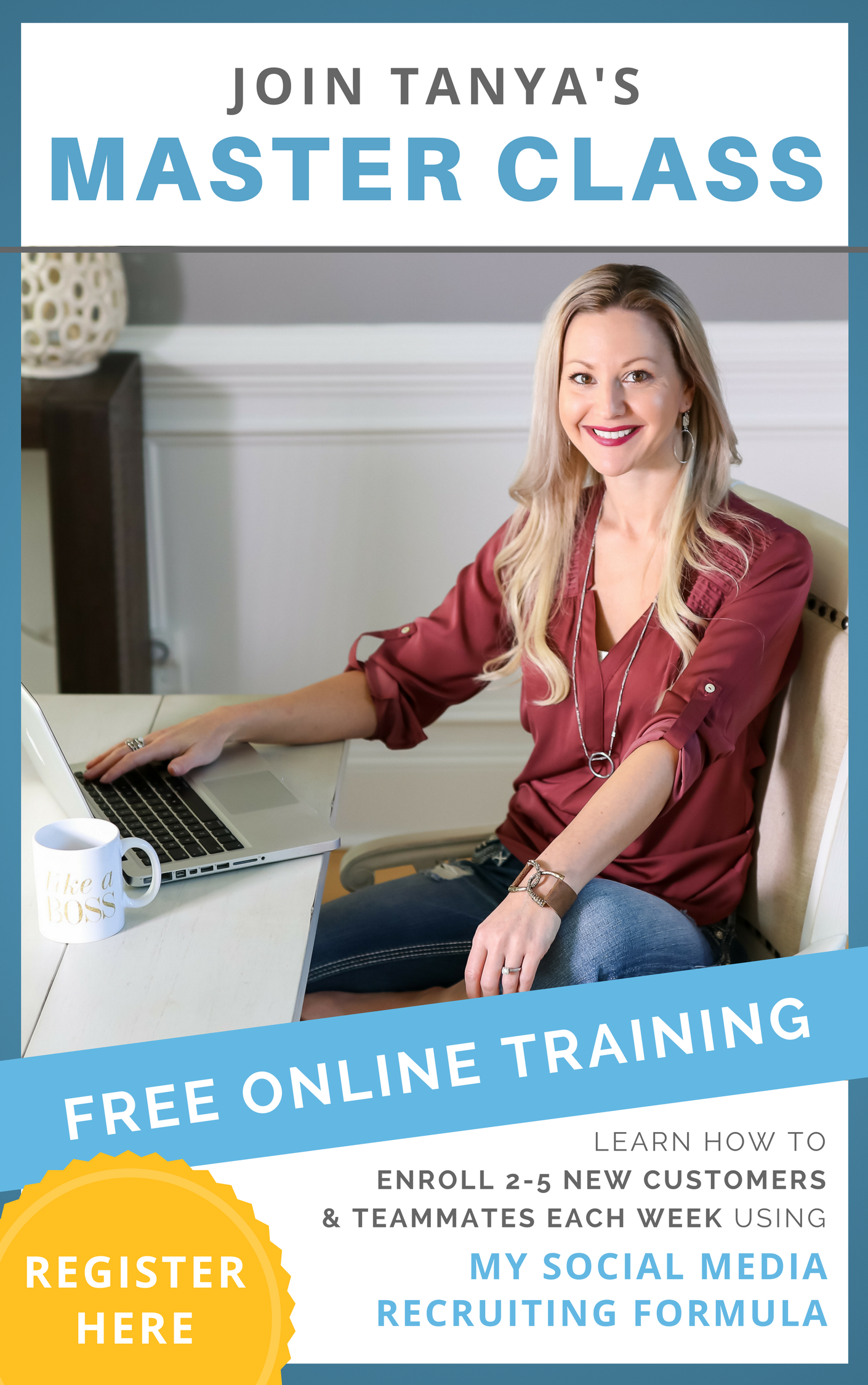 This week since we're talking about attraction marketing… I'd like to invite you to join me on a Free Web class I'm doing that will show you the exact breakdown and visual of How I Attract 2-5 New Teammates and Customers each and every week into my network marketing business.
If you'd like to join me in this free web class that's going to be jam-packed with valuable content that you can use in your business, click the yellow button above to get registered.
Attraction Marketing Tips – What is attraction marketing?
If you haven't heard of Attraction Marketing… it's essentially, putting yourself out there so people that are already interested in what you have, come to you.
Attraction marketing is all about providing value and offering solutions…it is not about plastering your products or business all over the place.
So if you don't have prospects reaching out to YOU asking you for more information about your business, products or services, then you'll want to learn as much as you can about attraction marketing and implement it into your business.
Attraction Marketing Tips – Does attraction marketing work?
I've been doing and teaching attraction marketing in my business since 2010 and YES… it absolutely works.
But only if you do it right.
So if you're wanting to learn how to do attraction marketing you want to make sure you're doing it right…
I'm going to share with you 4 tips that you'll want to implement when it comes to doing attraction marketing so you get maximum results in your business.
Attraction Marketing Tips – #1 Think in benefits
The first thing to understand when applying attraction marketing in your business is… you gotta think in benefits.
Benefits are what your products and service does, not what it is.
But how exactly do you think in benefits?
Think of the products or services you promote…
What does it do for people?
Don't include the science, ingredients or awards…cause you know what?
No one cares about that.
People only care about what your products or services can do for them.
So sit down and write down at least 5 ways that your products or services benefit people.
And then when you post on social media or do your Facebook lives you can use that list to speak in benefits.
This is what's going to attract people to you and have them want to know more about your products, service or business.
Attraction Marketing Tips – #2 Pick your platform
Most people think they have to be on every platform out there.
We got…
✓Twitter
✓Facebook
✓Instagram
✓Snapchat
✓Pinterest
✓Youtube
and more…
But you don't need to be everywhere because as I always say…where you put your focus is where you'll get your results.
So here's the thing…pick 1 platform and show up consistently and FOCUS all your energy there until you get results.
If you're not too sure what platform you should be focusing on then you'll want to check out Episode 134 that's all about The Best Social Media Platform To Prospect, Recruit and Build Your Business.
I'll leave a link to that Episode in the resources and show notes section below.
Attraction Marketing Tips – #3 Pick your schedule and be consistent
So now that you know WHERE you're showing up…you gotta figure out WHEN you're showing up.
Create a schedule and stick to it.
This way it conditions your audience to know when you'll be showing up an they'll be expecting you.
For example, my audience knows that every Tuesday I do Tuesday With Tanya which is my Facebook Live that I do every week and they are ready to join me when I show up live.
Attraction Marketing Tips – #4 Treat your business like a million dollar business
How you treat your business dictates how it's going to pay you.
You can't put in 2 hours of work a week and expect to get paid the big bucks.
I see so many network marketers treating their business like it's a hobby they can pick up whenever they're in the mood for it.
This is a huge mistake.
The low cost of entry for starting a network marketing business is a positive and a negative at the same time.
What I mean by this is that because it costs so little to get started in Network Marketing… it's also easy for people to treat it with no value whatsoever.
So instead… re-evaluate what you're putting into it versus what you're wanting to get out of it.
Treat it like it's a million-dollar business and you'll attract more people to you that will want to know more about your products, service or business.
Attraction Marketing Tips – In Conclusion
Remember, attraction marketing is a broad subject and there are many ways that you can implement it into your business.
If you want to know the exact details of how I'm using to enroll 2-5 new customers and teammates in my business each week…then join me on my Free Webclass that I'm doing that will show you the exact blueprint I use to crush it on my network marketing business.
Space is limited so make sure you get registered for this Free WebClass by clicking on the yellow button below👆

Resources Mentioned & More That Will Help Rock Your Biz
Episode 134 – The Best Social Media Platforms To Prospect, Recruit and Build Your Business – Learn More Here 
The Ultimate Branding Blueprint – Learn More Here 
This is my signature course when it comes to building an Influential Brand Online that attracts leads and sales for your business.
Jab Jab Jab, Right Hook (book) – Learn More Here
This is one of my favorite books and I recommend it to anyone that wants to master the art of Social Media to get it and read it 5 times! It teaches you how to function on Social Media to get the most results.
Miracle Morning for Network Marketers Book – Learn More
This is one of my favorite series of books. I happen to be featured in this book because of my crazy liking for my miracle morning routine and how it's totally helped me and my business. If you're trying to get a more solid routine down that you can follow to create more success in your business… this is a great book to read.
The B-L.A.B. – Come Join Us Here
AKA Build Like A Boss, The B-LAB is Tanya Aliza's FREE Facebook Mastermind group full of awesome Networkers and Entrepreneurs that are all on a mission to grow their businesses Faster and easier with Online Strategies for prospecting, recruiting and sales. We do themed days of the week, we hold each other accountable and we lift each other up! Come introduce yourself and your business.
Did you get some value from these attraction marketing tips?

I hope you did because each week I put my heart into making sure you get some amazing attraction marketing tips so you can rock it in your business while creating a life you love.

Wanna Share This Because You Love Sharing Valuable Info?
Each Monday I post a new video training and free resource on my blog.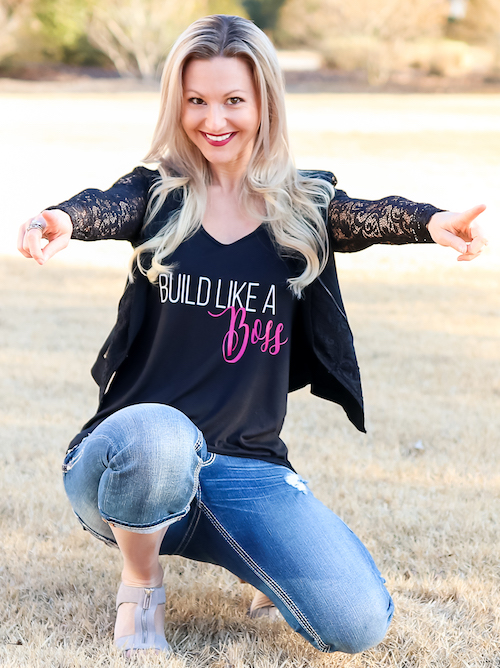 Each Tuesday I do a Live Q&A training on my Facebook Page so make sure we're connected www.facebook.com/tanyaaliza
Stand Out and Stay Connected… drop a comment below.
You are a Rock Star!
Question of The Week: Are you using attraction marketing to build your business? Share in the comments section below and let us know.
Hope you enjoyed these attraction marketing tips 🙂