Are you struggling to get the duplication in network marketing that you REALLY want?
Do you feel like you're thinking bigger than your team is and you wish at least 10% of them thought as BIG as you?
In this episode of Tanya Aliza TV, I'm going to share with you 5 Duplication Strategies to help you and your team get fired up so you can create massive momentum and duplication in your team.
5 Ways To Get Better Team Duplication In Network Marketing – Episode 163

With every Episode of Tanya Aliza TV, I like to empower you with a POWERFUL free resource that you can implement right away and create results with fast in your business. 
This week since we are talking about team duplication strategies…I put together My Ultimate Guide to Team Duplication so you can get a new teammate off and running as fast as possible.
Duplication in Network Marketing is the key to creating the freedom and lifestyle that you want in your business and life.
It's also what makes network marketing so unique.
But a lot of people struggle with getting their team motivated and working together to create the momentum they need to get duplication.
So I've put together my 5 best duplication strategies to help you get momentum and duplication in your business.
So let's dive in…
Duplication In Network Marketing Strategy #1 – Create an amazing Culture people want to be a part of
Create a culture that everyone wants to be around…regardless of whether they are making money or not.
How do you do this?
Many different ways.
Have a cool Facebook group, give recognition and most importantly make people feel loved inside of your environment.
Duplication In Network Marketing Strategy #2 – No Judgement
Don't judge people for not producing inside of your team.
That means no judging even if they aren't producing at the level that you want them to.
Remember, this is about what they want for themselves NOT what you want for them.
And judging them is the fastest way to lose your people and create an icky feeling in your team.
So make sure you make people feel amazing no matter what their activity level is inside of your network marketing team.
Duplication In Network Marketing Strategy

 

#3 – Create contests and team incentives
Put contests and incentives together for your team to keep them motivated.
A word of caution here:
Don't just put these together for your big producers …put a small wins contest together for those that don't produce big numbers as well.
This way EVERYBODY on the team feels like they have a chance and they can participate.
As a by-product, this will allow everyone to have fun and have wins in the team no matter the level at which they participate.
Bonus: I'm going to give you My Business Launch Plan that I created back in Episode 27 so you learn how to launch or re-launch your business which will help you create massive momentum so you can crush it on your business.
I'll leave it ready for you in the resource & show notes section below.
Duplication In Network Marketing Strategy #4 – Give your team recognition
This follows the same idea as strategy #1 which is to show your team love and make them feel appreciated but I take it a step further.
Here's my recommendation with this…
Don't always make the recognition about results…make it based on activity.
We all know that focusing on activity will help us get the results we want so recognize people on your team for activities like reaching out to their chicken list.
Congratulate them and recognize them publicly and let them know that they are doing an amazing job!
Recognition goes a long way, so make sure you do this inside your team with your people.
Duplication In Network Marketing Strategy #5 – Show them appreciation
I can't tell you how important it is to make the people on your team feel appreciated.
If they have a birthday, tell them Happy Birthday.
If they have an anniversary, give them a shout out.
Believe it or not, it's the small things that go a long way.
Get this going by using a calendar or use Facebook for these reminders.
Facebook has made it really easy to recognize people's Birthdays so leverage this Facebook feature.
Duplication In Network Marketing – In Closing
Have you noticed a pattern here?
People want to feel loved and appreciated.
Basic human need that we all have.
So pour some love, appreciation, and recognition all over the people in your network marketing team.
They will stay and love you right back for it.
Okay, I've got a challenge for you guys…
I'm going to challenge you to take all 5 of these duplication strategies and find a way to implement them into your network marketing team.
And remember to download My Ultimate Guide to Team Duplication so you can get a new teammate off and running as fast as possible.
You can download it by clicking on the yellow button below.

Resources Mentioned & More That Will Help Rock Your Biz
Episode 27 – Network Marketing Business Plan – How To Launch Your Business – Learn More Here  
SendOutCards – Learn More Here 
This is an online greeting card and gift platform where if you want to send someone a physical 'Thank You' Card or gift you go into your online portal and you enter in their details and a personalized 'Thank You' Card and or gift is physically sent to your recipient. I use this to Recognize, Congratulate, Wish Happy Birthdays and Network. I absolutely love this service!
Get Over Your Damn Self – Book by Romi Neustadt – Learn More Here
The No B.S. Blueprint to building a life changing business. This is one of the best books I've read when it comes to learning how to talk to prospects and transition the conversations, naturally, into business. I bought the audio book, listened to it twice, then bought the paperback because I wanted to highlight the scripts she gives… they are THAT good. This is a book that I highly recommend everyone in Network Marketing to get. For the guys… this is a really feminine read, but still highly worth it.
Free Online Training Class – How to Build A Big Business On Social Media In 26 Minutes Or Less A Day – Learn More Here 
Come join me on this exciting training class that I'm hosting where I'm going to share with you My 6 Step Social Media Prospecting & Recruiting Process. You'll learn how to find HOT prospects on Social Media that are interested in your business, turn them into raving fans & have them saying YES to your product, service or business.
The B-L.A.B. – Come Join Us Here
AKA Build Like A Boss, The B-LAB is Tanya Aliza's FREE Facebook Mastermind group full of awesome Networkers and Entrepreneurs that are all on a mission to grow their businesses Faster and easier with Online Strategies for prospecting, recruiting and sales. We do themed days of the week, we hold each other accountable and we lift each other up! Come introduce yourself and your business.
Did you get some value from this training on how to get Duplication In Network Marketing?

I hope you did because each week I put my heart into making sure you get some amazing tips on how to get duplication in network marketing so you can rock it in your business while creating a life you love.

Wanna Share This Because You Love Sharing Valuable Info?
Each Monday I post a new video training and free resource on my blog.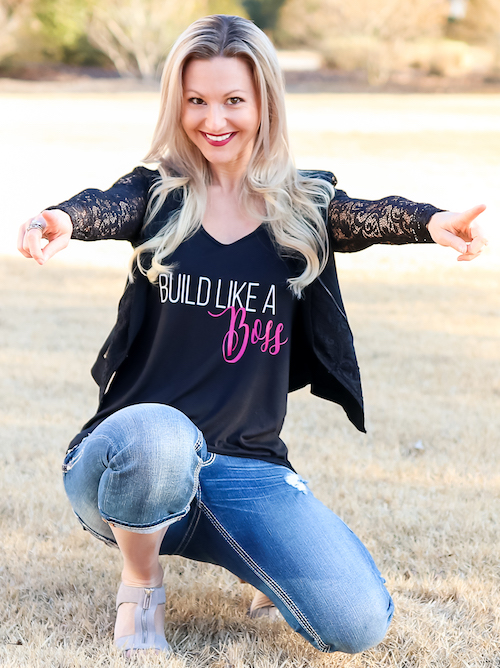 Each Tuesday I do a Live Q&A training on my Facebook Page so make sure we're connected www.facebook.com/tanyaaliza
Stand Out and Stay Connected… drop a comment below.
You are a Rock Star!
Question of The Week: Are there any great duplication strategies that you and your team implement?
Share in the comments section below, I'd love to give you a shout out and share!
Hope you enjoyed this duplication in network marketing training  🙂