Getting five new customers this week is actually way easier than you think. Now, I know what you're probably thinking – "Yeah right, easier said than done!" Believe me, I totally get it. I used to wonder how to get customers in network marketing and overcomplicate things too. But, trust me when I say it's much simpler than you may think!
So, if you're currently sitting there, scratching your head and trying to figure out where in the world you can find people who would absolutely love your products or services, look no further. I've got your back.
I'm about to spill the beans on four game-changing strategies that will effortlessly attract interested prospects to your business (no matter what you're selling!). These ideas are so effective, they'll knock your socks right off!
But that's not all, I'm also sharing my favorite icebreaker script that you can easily customize to match your own personal style.
Let's dive in!
Episode #331 | Get Your Next 5 Customers This Week


▶️ Click Here To Subscribe To The Show On YouTube
🎧 Click Here To Listen & Subscribe On Your Favorite Podcast Player
Highlights of the show that you don't want to miss:
[0:21] Get 5 new customers this week in your network marketing business. Whatever it is that you're selling. Say good-bye to wondering how to get customers in network marketing, my four list pull ideas are going to rock your socks
[4:17] I'm showing you exactly how to kick-start genuine conversations with potential customers who can't wait to learn more about your products and join your team.
[6:38] We're breaking the rules and ditching the chitchat. I'm breaking down the reasons why, and what you should be doing instead
[9:56] People love helping other people out but they don't necessarily love being sold to. Here's how to minimize resistance when asking for the sale
[10:37] Keep track of your prospect conversations and where they stand in the whole process, so you don't forget anything important
[11:28] No more running after people begging them to check out your products. I'm sharing my framework to secure a commitment before spilling the beans to my network marketing prospects
[14:44] Wondering how to get customers in network marketing? I'm breaking down how you can attract perfect customers and teammates. Find out how to get them raising their hand, and coming to you, without even actively reaching out
Again, don't forget to download my free 9 min video that shows you how I attract an eager audience of perfect customers and teammates on autopilot that are excited to do business with me…. Without actively reaching out.

Recommended Resources & Links Mentioned
Network Marketing Training: How To Close The Sale Faster & Get More People To Say Yes
Beyond Objections | Let's close more sales & recruit more teammates! Unlock the secrets to tackling any sales roadblock or objection with my dynamic 77-minute audio training complemented by an actionable cheat sheet. Whether you're on the move, working out, or commuting, load this training onto your device of choice and immerse yourself in mastering the art of sealing the deal. Say goodbye to awkward sales conversations and delve into understanding genuine questions, guiding your prospects seamlessly to a positive joining decision.
The Revenue Multiplier Masterclass | Free Online Training Class Happening Now – Come behind the scenes of my multi-million dollar business to discover the 3 'smart marketing' secrets that help me Attract Perfect Customers & Teammates everyday. Finally generate consistent results in your business, without spending countless hours on social media.
Tanya Aliza's Kit | Many people ask me to share my personal camera and video gear, my health, wellness and beauty products, my favorite books and more. Instead of listing out each item individually here on the blog, I made some really cool 'KITS' that you can check out.
I hope you enjoy this episode of Wired To Crush It with me and I hope it adds so much value to your business and life.
Can I Feature You & Your Business?
Make sure to Subscribe to the show on YouTube or via your favorite Podcast Player and leave us a review!
I feature community members each week on my Instagram and I'd love to feature YOU next!
I release a new episode each week, so make sure to join me and to share this with your entrepreneur friends.
Tag me on Social Media @tanyaaliza and share what episode you just listened to so we can connect even more!
I'm your biggest cheerleader when it comes to Financial Freedom, Success, and growing an online business to support your best life… I guess you could say I'm Wired To Crush It!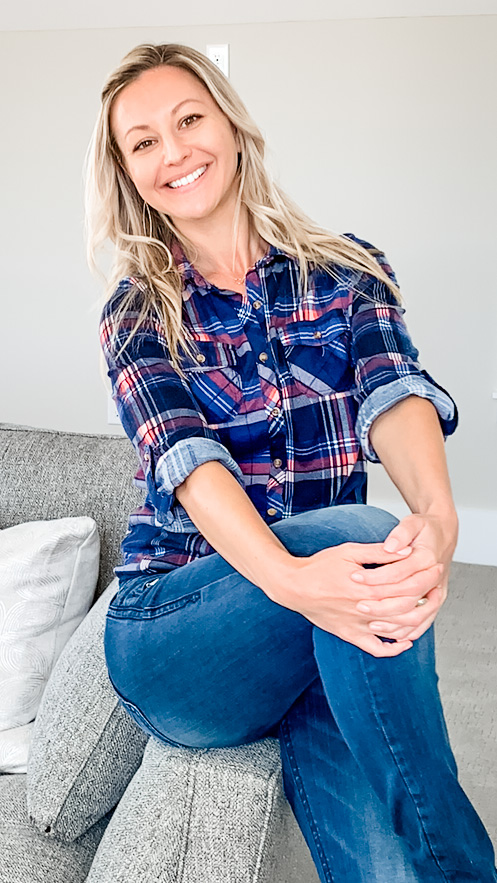 I created this Community to share actionable roadmaps so you can Crush It in business and in life.
So if you're an ambitious Entrepreneur, the Wired To Crush It community is your weekly dose of profitable steps that will help and inspire you to create the impact, income and life you deserve.
My team and I are inside this community helping you, celebrating you and supporting you through your Entrepreneur journey… along with 39,000+ Entrepreneurs!

I hope you enjoyed this episode of "Wired to Crush It" and you're ready to pull up your sleeves and implement these strategies on how to get customers in network marketing using my 4 list pull ideas. Make sure to share it with us in the community!
Each week I release a new training episode and a free resource… Join the community so your don't miss a beat.
Each Tuesday I do a Live Q&A training on my Facebook Page so make sure we're connected www.facebook.com/tanyaaliza
Stand Out and Stay Connected…
Crush Your Week!