Let's dive into something that's on all our minds when it comes to how to recruit teammates in network marketing. We know that in this industry, selling and recruiting are key. It's pretty much the name of the game for all of us, right? But here's the question: What makes you different? What makes you stand out from the crowd? What makes people look at you and say, "Yep, I want to team up with you!"
That's exactly what I want to talk about today. I'm going to share some awesome insights on how you can position yourself as an authority, attracting people who are not just interested in doing business with you but genuinely admire and respect you.
We're talking about becoming a credible resource in the eyes of others and actually having them seek you out to join your team.
Let's talk about it!
Episode #330 | My Secret To Recruit Teammates in Network Marketing


▶️ Click Here To Subscribe To The Show On YouTube
🎧 Click Here To Listen & Subscribe On Your Favorite Podcast Player
Highlights of the show that you don't want to miss:
[1:48] Establish credibility in your network marketing business by building a personally branded website that positions you as an authority and attracts people to partner with you
[2:41] How to craft a powerful message that attracts your prospects to you, and use social media to drive traffic to your website with weekly content to sell more of your products and get people to reach out to you about joining your team
[5:06] Bring in potential customers and teammates into your world perpetually. This strategy will have people looking up to you, and help you recruit teammates in network marketing even if you've created no success yet
"Immediately when you have your own website, people look up to you and they view you as an authority or a credible figure, even if you haven't even created any success yet."
[6:57] Attract qualified leads, and recruit teammates in network marketing on autopilot. A simple strategy to weed out the tire kickers, without having to be tied to your phone all day
[7:44] How this strategy that I am teaching you has helped me to recruit teammates in network marketing and achieve  success, to the tune of multiple six figures
Again, don't forget to click the button below to learn my proven system for attracting perfect-for-you customers & teammates from social media and convert them into life-long raving fans👇

Recommended Resources & Links Mentioned
The Ultimate Branding Blueprint | If you don't already have a website or blog that helps to build your authority, your audience, your email list and your sales… this program will give you the templates and instructions you need to have this all in place in one weekend flat!
The Marketing Strategy That Took Me From Nobody To A Top Producing Influencer… Here's What I Did | Episode 283
How To Make A Full-Time Income & Monetize Your Passion [Interview With Ian Lenhart] | Episode 286
Tanya Aliza's Kit | Many people ask me to share my personal camera and video gear, my health, wellness and beauty products, my favorite books and more. Instead of listing out each item individually here on the blog, I made some really cool 'KITS' that you can check out.
I hope you enjoy this episode of Wired To Crush It with me and I hope it adds so much value to your business and life.
Can I Feature You & Your Business?
Make sure to Subscribe to the show on YouTube or via your favorite Podcast Player and leave us a review!
I feature community members each week on my Instagram and I'd love to feature YOU next!
I release a new episode each week, so make sure to join me and to share this with your entrepreneur friends.
Tag me on Social Media @tanyaaliza and share what episode you just listened to so we can connect even more!
I'm your biggest cheerleader when it comes to Financial Freedom, Success, and growing an online business to support your best life… I guess you could say I'm Wired To Crush It!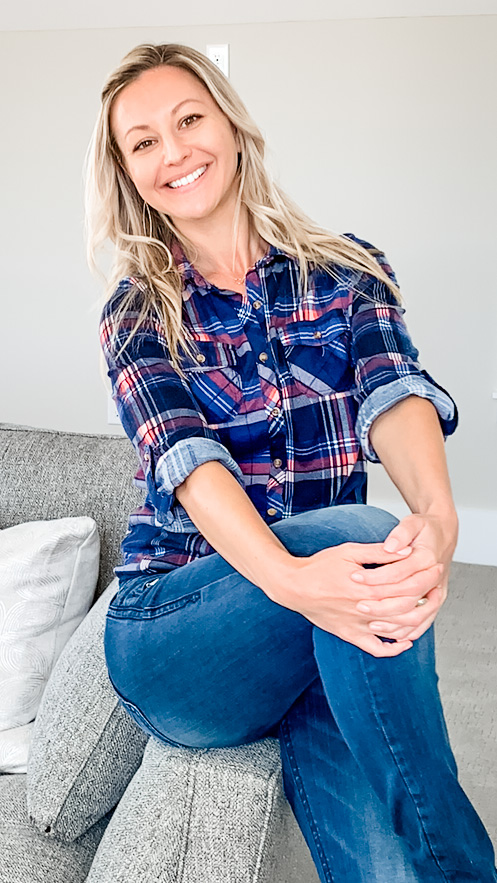 I created this Community to share actionable roadmaps so you can Crush It in business and in life.
So if you're an ambitious Entrepreneur, the Wired To Crush It community is your weekly dose of profitable steps that will help and inspire you to create the impact, income and life you deserve.
My team and I are inside this community helping you, celebrating you and supporting you through your Entrepreneur journey… along with 39,000+ Entrepreneurs!

I hope you enjoyed this episode of "Wired to Crush It" and you're ready to pull up your sleeves and use my proven system to recruit teammates in network marketing, with my strategic content marketing plan. Make sure to share it with us in the community!
Each week I release a new training episode and a free resource… Join the community so your don't miss a beat.
Each Tuesday I do a Live Q&A training on my Facebook Page so make sure we're connected www.facebook.com/tanyaaliza
Stand Out and Stay Connected…
Crush Your Week!