If you're just not sure what content to post on Social Media, these social media tips will help you post content that will attract MORE customers and sales for your business.
Every week I get emails, DM's, and Facebook messenger messages from people asking me…
🎯 What the heck do I post on my social media?
🎯 Where do I get ideas?
🎯 How do we get more engagement?
🎯 How do I get more sales?
🎯 People aren't paying attention to me?
🎯 What do I do?
Most people just wanna pull their hair out trying to figure all this out.
If you want to simplify your social media posts strategy so that you're getting sales, this episode is for you!
In this episode of Tanya Aliza TV, I want to tackle these questions and give you my 5 super powerful content ideas that will help you stir up more engagement, interest, and sales for your brand and business.
Social Media Tips For 2021 (5 Content Ideas For MORE Sales & Engagement) – Episode 246

With every episode of Tanya Aliza TV, I like to empower you with a POWERFUL free resource that you can implement right away and create results fast in your business.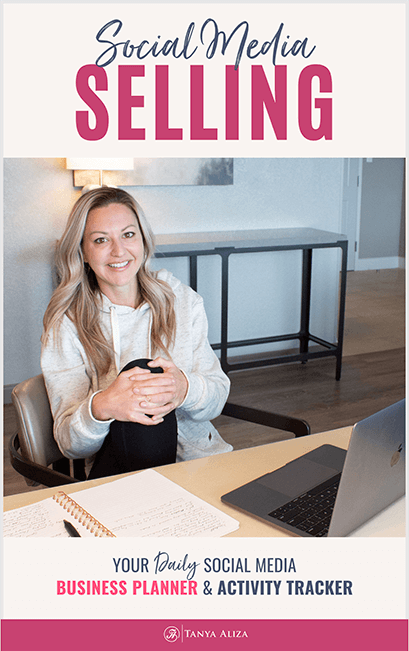 This week, I'm giving you My Social Media Business Planner & Tracker.
It's my social media business planner that shows you the exact money-making activities that you should be focusing on every day on social media so you don't waste time and you don't miss money-making opportunities.
Following the activities inside the tracker, you should be able to build a thriving business on Social Media in 90 minutes or less a day.
Social media metrics…which one matters most?
Your goal on social media is not likes and comments. Your goal should be sales.
But you cannot have the sales if you don't have the engagement, and you won't get the engagement if you don't have the right content.
But here's what the algorithm is loving more than engagement and likes right now…
Saves.
What are saves you ask?
Well, when somebody saves your posts on social media, it basically says to the platform that this content must be really good if people are saving it.
Right now, the algorithms are really favoring saves.
So what do you do so that people save your posts?
Two things that you can do.
1️⃣  First thing, post good content.
2️⃣  The second thing you can do is to tell people to save your posts.
Some people don't even know that they can save posts or videos on social media.
This is why on all my Facebook lives I tell people to save it in the event that they want to come back to it later if they have to hop off early or if they want to save it to their training collection to refer back to.
I also now tell people to save my Instagram posts and I show them how to save it.
If you go to my Instagram, you can see that some of the images and carousel posts that we have tell people to save the post.
So remember, saves are what the social media algorithm is loving right now.
Use that to your favor now that you have that knowledge.
Let's now dive into my 5 favorite content ideas to help stir up more engagement and sales for your business.
Social Media Tips – #1
Number one is take selfies and post them.
I know a lot of you guys might be like, "What are you talking about, Tanya?"
But here is the truth and go look at your analytics and prove me wrong unless you have a face for radio.
And even if you have a face for radio, I still want to be proven wrong because I don't think I will be.
Selfies get more engagement than anything else on my Instagram right now.
Especially if you're a personal brand and you're growing your influence as an influencer.
Case in point, check this example out:
This is a selfie and take a look at the engagement: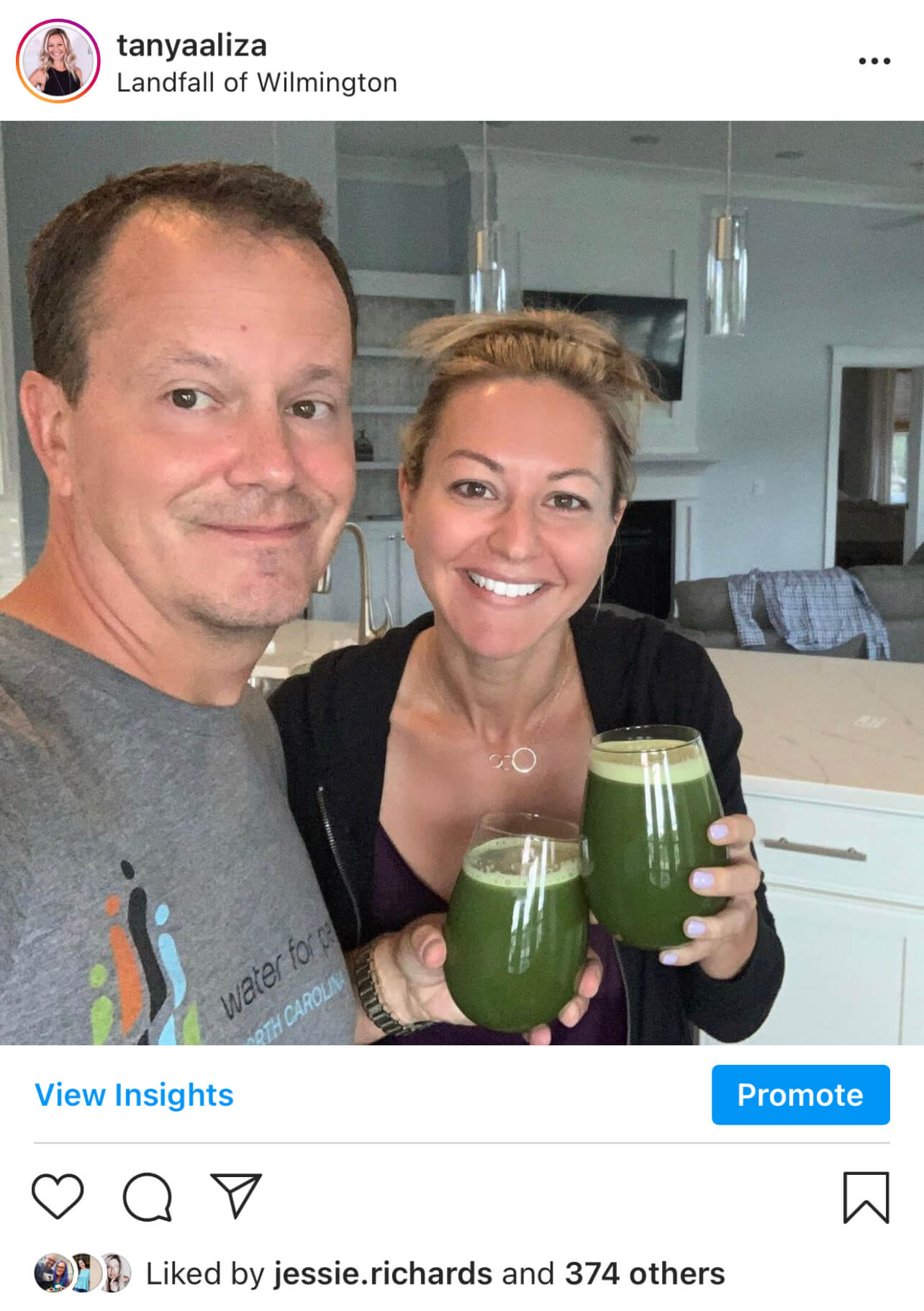 This is not a selfie and look at the engagement: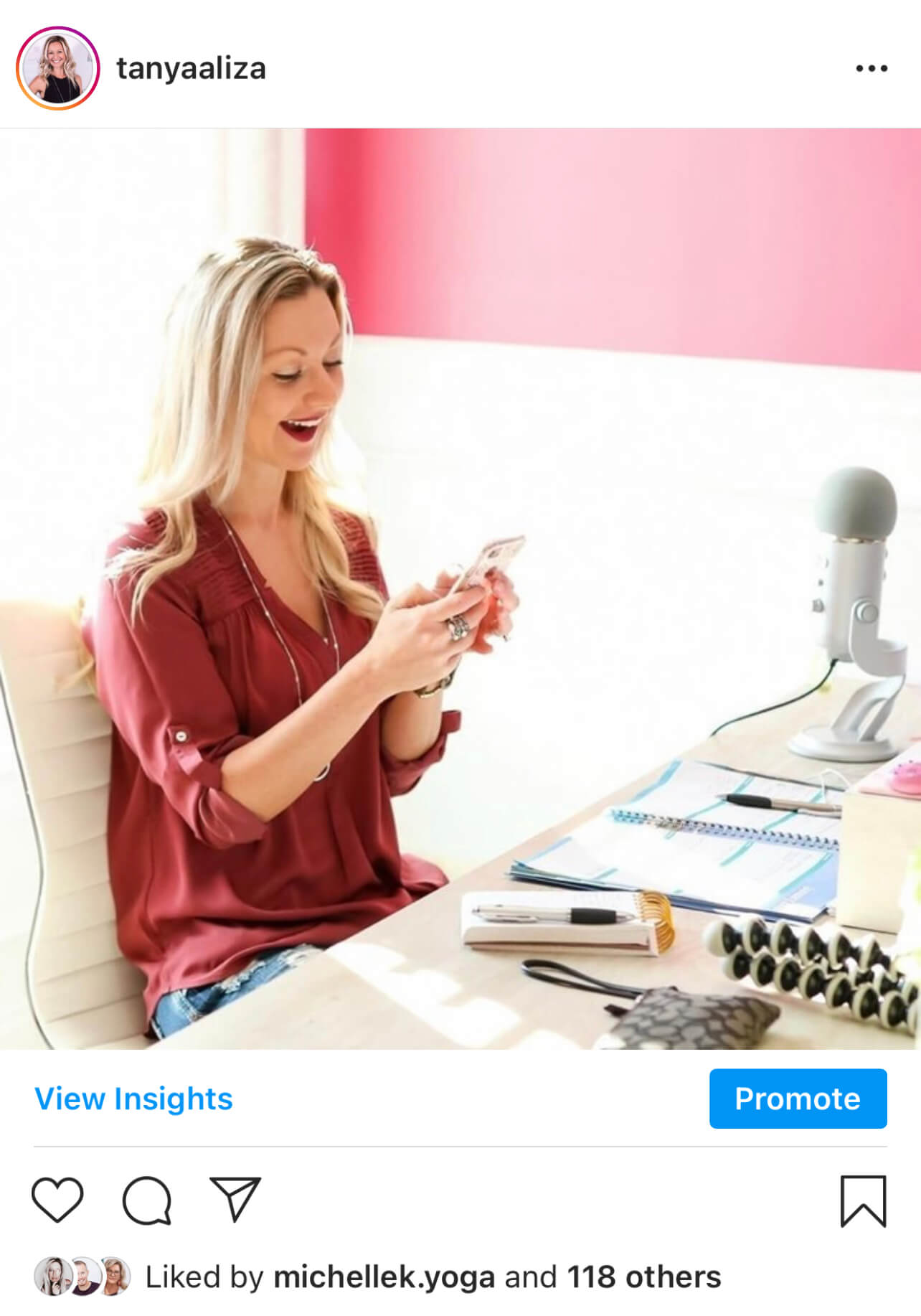 Huge difference. Now, I don't love doing selfies but they do work.
Clearly you can see the difference in engagement.
So…lean into the idea of getting up close and personal with your camera.
Social Media Tips – #2
Second piece of content idea that gets great engagement and sales is demos.
Demo posts are demonstrations of you using your product that you sell.
It can be you showing a demo of a workout or a morning routine if it's relevant to the product or service that you're selling.
You see these a lot on Instagram and that's because they work.
Social Media Tips – #3
Third content idea is doing how-to's. This can be a how-to post or it could be a how-to video.
You see these a lot on social media and also Youtube.
Anything from how to put on makeup, how to save money, how to budget your money, how to cook etc…
Just insert whatever how-to that you can think of that people would want to know when it relates to your product or service.
Social Media Tips – #4
Fourth content idea is doing lives.
Facebook Lives, Instagram Lives, YouTube Lives, any kind of live streaming that you can think of.
Live streaming is an excellent way to grow your brand and get a ton of free engagement.
Just think about it as being an infomercial opportunity for free for your brand and business.
If you aren't sure how to do a Live that brings you engagement and sales, I have a live broadcast checklist that I created that will show you what to do before, during, and after your live to get the most sales and engagement out of it.
I'll leave that in the resources section below so you can download it. It's free to download and once you try it out and let me know how you like it.
Social Media Tips – #5
Fifth type of content is doing behind the scenes type of content.
This will help you build your brand and influence and that connection with your audience.
Think about why reality TV is so popular.
Is because people want to see the real, raw, unpolished life of the person that they're building a connection with.
And when they can build a connection with you, they want to engage even more with you and they'll want to buy your products and services through your recommendations and suggestions.
This could be as simple as pictures or videos with your family cooking dinner, taking your dog for a walk or going to the park.
Or maybe you're working on a project and you want to do a little behind the scenes and show people the project you're working on so that they can build that strong connection with you.
You're going to get more engagement and ultimately you're also going to make more sales.
Instagram stories, Facebook stories, and now YouTube stories have been the perfect outlet for showing behind the scenes.
Use these platforms and use these tools to help get that content out for your brand.
Okay those are my five content ideas that you should be using in your business to bring you more engagement and sales.
In Closing
Here's the reality though… you don't want to be spending all of your time on your phone or laptop on social media.
What kind of a life is that really?
You're building your business so you can have a lifestyle you love. You don't want to be wasting time on social media.
You want to be most efficient on social media and making sure that you are focusing on doing the income producing activities when you're there.
That is exactly why I've created My Social Media Selling Guide.
It's my social media business planner that shows you the exact money-making activities that you should be focusing on every day on social media so you don't waste time and you don't miss money-making opportunities.
I think it will be super helpful in your business when you combine that with knowing exactly what to post on social media and just take these five ideas and circulate them over and over week in and week out.
You can download it right away by clicking on the yellow button below👇

Resources Mentioned & More That Will Help Rock Your Biz
📌 Social Media Selling – My 30 day Social Media Planner and Tracker – Download It Here 
My Social Media Selling Business Planner and Tracker is going to help you with exactly what you need to do and when you need to do it. Following the activities inside the tracker, you should be able to build a thriving business on Social Media in 90 minutes or less a day.
📋 Facebook Live Checklist – Learn More Here 
This is my go-to checklist that I've been using before, during and after my FB Live broadcasts that have gotten me tens of thousands of eyeballs on my products and services! It's no secret that doing FB Lives can bring you a lot of exposure and business, but sometimes it can be exhausting and intimidating to know if you're doing them right to get people to actually take the next step with you…
💡25 Social Media Post Ideas That Drive Business – Learn More Here 
These are My 25 Social Media Post Ideas Examples that will help you Stir Up More Business To Get MORE Engagement, Interest & Sales For Your Business
📕 Jab Jab Jab Right Hook – Learn More Here 
This is one of my favorite books and I recommend it to anyone that wants to master the art of Social Media to get it and read it 5 times! It teaches you how to function on Social Media to get the most results.
🌟 The B-L.A.B. – Come Join Us Here
AKA Build Like A Boss, The B-LAB is Tanya Aliza's FREE Facebook Mastermind group full of awesome Networkers and Entrepreneurs that are all on a mission to grow their businesses Faster and easier with Online Strategies for prospecting, recruiting and sales. We do themed days of the week, we hold each other accountable and we lift each other up! Come introduce yourself and your business.
🥂 Champagne Moment Highlight Member – Nikki Rose – Learn More About Nikki Here 
Every week I get messages like these from some amazing humans that implement what I teach in my courses or free training. This week we're putting Nikki in the spotlight. Thank you Nikki for your hard work and dedication and I'm happy for your success and grateful you sent me this wonderful message.
Did you get some value from these social media tips?

I hope you did because each week I put my heart into making sure you get some good social media tips so you can rock it in your business while creating a life you love.

Wanna Share This Because You Love Sharing Valuable Info?
Each Monday I post a new video training and free resource on my blog.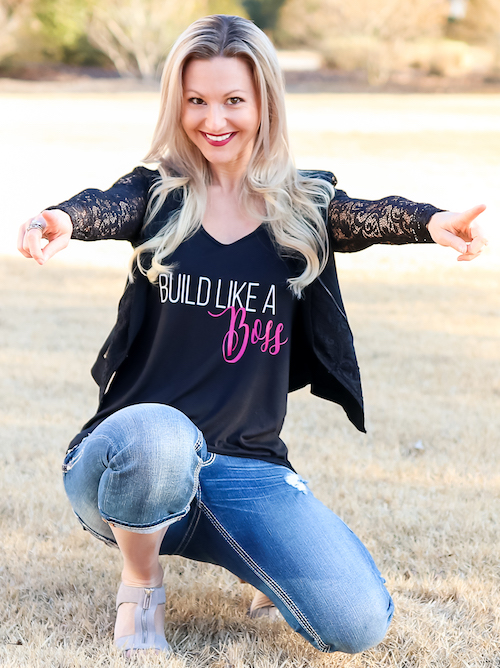 Each Tuesday I do a Live Q&A training on my Facebook Page so make sure we're connected www.facebook.com/tanyaaliza
Stand Out and Stay Connected… drop a comment below.
You are a Rock Star!