Need endless content ideas to help you stand out and get the attention of your audience?
If you're stuck trying to figure out what to post on social media, look no further.
In this episode of Tanya Aliza TV, I'm going to share with you a really quick and awesome way to get endless content ideas so you can captivate your audience and keep them engaged.
I think you're going to love this!
Find Endless Content Ideas For Social Media With This One Killer Tool – Episode 260
With every episode of Tanya Aliza TV, I like to equip you with a POWERFUL free resource that goes with the episode which you can implement right away to create some of the same results, if not better, in your entrepreneurial ventures.
This week, since we're talking about coming up with winning ideas using AnswerThePublic, I want to make sure you have your hands on my '30 Day Social Media Profit Posting Plan'
Once you have this planner you'll know exactly what you need to do each day in your business on Social Media.
You'll have a very clear plan that is quick and simple to follow.

You can grab this valuable resource that is absolutely FREE by clicking the yellow button above👆
How I Find Endless Content Ideas
I was at a conference when I learned about this really cool tool called AnswerThePublic.
I use AnswerThePublic to come up with really great social media post ideas as well as content ideas and I'm going to show you how I use this in my business.
AnswerThePublic is similar to Google Keyword Planner – it basically shows you what people are searching for on the internet.
AnswerThePublic takes all of the data gathered from people asking Alexa, Siri, or Google for information and puts it together for you in this really cool document or data list.
If you know your target audience, you can just type in keywords and it'll tell you exactly what your people are searching for and want to know. How cool is this?!
What's the benefit?
If you make a content list using this tool your posts will be a big hit with your target audience because you never have to guess what they want.
Your audience is basically telling you exactly what they want.
Find Endless Content Ideas – How I Use AnswerThePublic:
If you go to www.answerthepublic.com, you can definitely read more about what it is.
I highly suggest clicking on the video I have for you just above to see some examples of how I use this amazing tool (it's right at the beginning of the blog episode.)
If you decide to watch the video after reading this training episode, here's some basic information on AnswerThePublic:
There is a free and paid version for this tool;
Once you search a keyword, it's going to come up with a (a) visualization graph and (b) data which you can get relevant topics from;
Categories consist of the 5 Ws, plus 'how', 'can', 'are', 'which' and 'will'
Now, It's YOUR TURN!
Here's a little activity you can do once you check out the video I made for you above on how I use this tool:
Use AnswerThePublic and come up with your content / topic list and use the FREE resource that comes with this training episode to plan out your content.
If you spend 15 – 20 minutes doing this, you'll never run out of winning ideas for your social media.
In Closing
Okay, so I hope this episode has added value to you.
I understand that coming up with a bunch of winning ideas that your people are going to love when you post on your social media can be challenging.
So hopefully AnswerThePublic can be a killer social media content tool that can help you in figuring out Social Media posts that your people will absolutely love.
I also want to make sure you know exactly what you need to do each day in your business on Social Media.
So to help you with this I put together '30 Day Social Media Profit Posting Plan'
After downloading this resource, you'll have a very clear plan that is quick and simple to follow.
You can download it right away by clicking on the yellow button below 👇
Resources Mentioned & More That Will Help Rock Your Biz
🔎 AnswerThePublic – Learn More Here
Answer The Public is a keyword tool that visualizes search questions and suggested autocomplete searches in an image called a search cloud
📓 Episode 42 – How To Post On Social Media To Make More Sales – Read More Here
In this episode, I'll be showing you how to properly use social media as a platform for getting more exposure, leads and sales for your business, product or service.
📓 Episode 161 – How To Use Instagram Stories To Grow Your Business – Read More Here
In this Episode of Tanya Aliza TV, I'm going to share with you why you want to be using Instagram stories and how to use them effectively to get more sales for your business, products, and services.
🔖 Jab Jab Right Hook Book – Learn More Here
This is one of my favorite books and I recommend it to anyone that wants to master the art of Social Media to get it and read it 5 times! It teaches you how to function on Social Media to get the most results.
✨ My List Building Bootcamp – Learn More Here
This is my signature course when it comes to generating high quality leads for your business and building a 6-7 figure email list of highly engaged buyers.
💯 B-LAB – Come Join Us Here
AKA Build Like A Boss, The B-LAB is Tanya Aliza's FREE Facebook Mastermind group full of awesome Networkers and Entrepreneurs that are all on a mission to grow their businesses Faster and easier with Online Strategies for prospecting, recruiting, and sales. We do theme days of the week, we hold each other accountable and we lift each other! Come introduce yourself and your business.
Did you get some value from learning about AnswerThePublic?

I hope you did because each week I put my heart into making sure you get some good training on tools you can use to benefit your business.

Wanna Share This Because You Love Sharing Valuable Info?
Each Monday I post a new video training and free resource on my blog.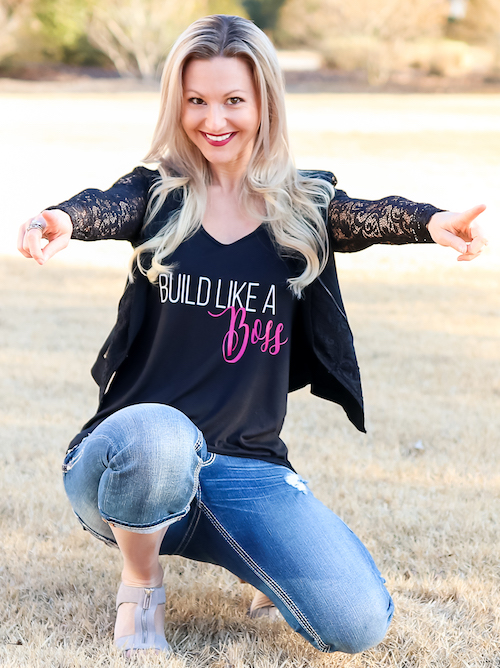 Each Tuesday I do a Live Q&A training on my Facebook Page so make sure we're connected www.facebook.com/tanyaaliza
Stand Out and Stay Connected… drop a comment below.
You are a Rock Star!