Want the inside scoop on how to market your business on social media?
Would you be all ears if I shared with you my proven process for using social media to convert my followers into buyers?
In this episode, I talk all about the workflow that the professionals use on social media to make sales.
It's probably not what you think. In fact most people are doing this all wrong.
By the end of this podcast episode, you'll have learned:
How to build that know, like, and trust factor so that potential customers feel at ease and comfortable buying from me
My micro commitment process that helps make it a no-brainer for people to buy from me
Why you don't need a million followers to grow a 6-figure business using social media
If you want tactical tips for getting more sales from social media, you're going to LOVE this episode.
So buckle up, take notes, and get ready to Crush It!
How To Market Your Business On Social Media – Episode 281

Each week, I like to equip you with a POWERFUL free resource that goes with the topic, which you can implement right away to create some of the same results, if not better, in your business.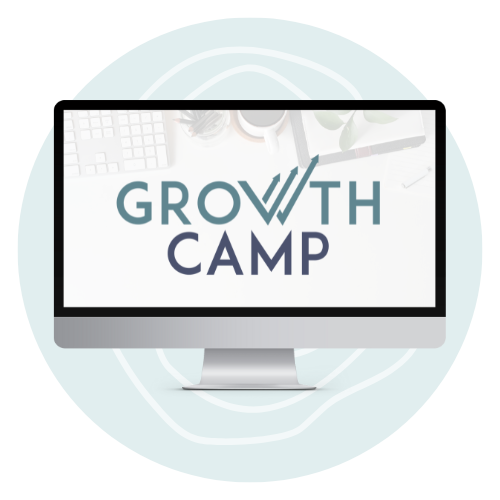 Since we're talking all about how to market your business online with social media, I created a mini course on how to attract people that actually want to buy from you called Growth Camp. It's my newest 5 video training that walks you through building and promoting a captivating lead magnet giveaway that attracts perfect buyers.
After going through these 5 videos you'll be able to Attract an Engaged Audience of Perfect Buyers To Your Product Or Service, 24/7 Even While You Sleep!
Check out Growth Camp by clicking the yellow button above 
When I first started my business, I found myself constantly spinning my wheels when it came to marketing my business on social media, only to end up with results I wasn't happy with.
I then realized, I was asking for too much on the front end without asking my audience to take a micro commitment with me first.
Yep, you read that right. I was coming in hot asking for the sale immediately
This was causing me to lose sales because they weren't ready to spend money with me yet.
Podcast – How To Market Your Business On Social Media
Here are the minute marks that cover hot topics in the podcast you do not want to miss:
[02:31] The wrong way to market your business on social media (I see so many people doing this)
I was recently at a mastermind with a group of ladies who were all marketing their business on social media in various ways.
They all wanted to know how they could get people from social media directly to their sales page so they could acquire buyers.
In my opinion, this is VERY ineffective. This is NOT how I recommend to market your business on social media.
Typically, you have a 'Micro Attention' audience on social media.
You're asking them to stop watching their funny cat videos, or whatever they're watching and to pull out their credit card and buy from you.
They're literally on their sofa, or in line waiting to pick up their child, or even sitting in the bathroom (lol you know you've done this!) scrolling…
…and the likelihood of them taking a huge action with you is slim to none versus asking them to take a micro action first.
It's going to be VERY challenging to take someone with a micro attention span from social media and directly pop them into a sales page and expect them to buy.
I talk more about how this works on the podcast so make sure to listen to it when you can.
[06:13] Why my very first product launch was a huge flop
I created my first online training course in 2014 called The Ultimate Branding Blueprint
It's still one of my core programs we sell today.
After a whole year of building this program and putting it together, I launched it out to the world to buy
And…. crickets (I think a made just 2 sales)
Ouch.
…but it wasn't the product. I just needed a different way of packaging it together and a better way to market it on social media.
This is a VERY Important lesson that I share on the Podcast.
[08:46] The Important lesson I learned in 2014 that I still implement in my business today
In the podcast I talk more about the exact steps I took to implement a strategy that I still do today that has contributed to multiple seven figures in revenue every single year (don't miss it)
I walk you through the step by step process of what I did on the social media platforms that grabbed the attention of my audience and converted them into my customers.
Also, if you're lost on what posts to create that will actually drive sales, don't worry, I left you a couple of amazing resources you can go through in the show notes below that will help you with this.
[11:41] Use social media the right way
So, what's the wrong way?
Just posting your content on social media!
What's the right way? Post high value content on YOUR owned platform and USE social media to bring people there!
[15:25] I reveal my exact 7-figure social media strategy
I take my audience off of social media and we put them (in the same spot you are right now)!
There are certain steps that I instruct my audience to take, and I share with you exactly how and why this works so well.
Click Here To Listen & Subscribe
A Quick Recap of How to Market Your Business on Social Media
I really enjoyed putting this topic together for you!
Here's a quick recap of what I talked about:
Don't immediately send your audience to a sales page from social media
You need to understand WHERE you should be spending your time on social media
Post one high value piece of content on YOUR website/blog and use social media to bring people to you.
Have a freebie funnel / giveaway funnel
I hope you enjoyed this episode of Wired To Crush It with me and I hope it adds so much value to your business and life.
Can I Feature You & Your Business?
Rate, Review & Subscribe to the Podcast show on your preferred Podcast platform here
I feature community members each week on my Instagram and I'd love to feature YOU next!
I release a new episode each week, so make sure to join me and to share this with your entrepreneur friends.
Tag me on Social Media @tanyaaliza and share what episode you just listened to so we can connect even more!
Again, don't forget to grab Growth Camp.
After going through this mini course you'll be able to Attract an Engaged Audience of Perfect Buyers To Your Product Or Service, 24/7 Even While You Sleep!

Resources Mentioned In The Show & More:
Episode 183 – How Often Should You Post On Social Media For Maximum Business Results? – Go To The Episode Here
In this episode I share the foundational formula that will stand the test of time on ALL of the social media platforms, regardless of how many times the algorithm changes.
My 25 Social Media Post Ideas That Drive Sales – Get It Here
If you ever struggle with WHAT to post that will actually generate sales for your business… THIS is a resource that is going to help you. I'm giving you 25 post ideas that you can use (for ANY business type). I'm excited to hear about your results after you use these ideas!
Growth Camp – Learn More Here
Want to attract people that actually want to buy from you? (without spending all day on social media doing weird stuff) Yeah… me too! That's why I created Growth Camp. My NEW, 5 Video Crash Course that helps you Create + Promote a Captivating Lead Magnet Giveaway that attracts an Engaged Audience of Perfect Buyers to your Product or Service, 24/7 Even while you sleep!
The Ultimate Branding Blueprint – Learn More Here
If you don't already have a website or blog (like this one) that is helping to build your authority, your audience, your email list and your sales… this program will give you the templates and instructions you need to have this all in place in one weekend flat!
Fact: people trust and look up to Brands with a website/blog more than Brands that don't have this in place.
This is your domain to keep the attention of your audience, wow them and lead them to become a buyer of yours.
Social Media is a great place to start the conversation, your website/blog is the place to keep the conversation going and to make your sales.
Don't get left in the dust without this.
Book – The Psychology of Influence by Robert Cialdini – Learn More Here
Have you ever wondered how some people just have that 'Magic' over others? They can go up and talk to people easier, they can command attention and lead people into buying decisions easier…. how do they do it? Is it just a gift? Nope… it has everything to do with understanding how people operate and how to INFLUENCE them. This is one of my favorite books and if you're in a position where you collect decisions from people (sales) this is a MUST read!
The Wired To Crush It Community – Join Here
I'm your biggest cheerleader when it comes to Financial Freedom, Success, and growing an online business to support your best life… I guess you could say I'm Wired To Crush It!
I created this Community to share actionable roadmaps so you can Crush It in business and in life.
So if you're an ambitious Entrepreneur, the Wired To Crush It community is your weekly dose of profitable steps that will help and inspire you to create the impact, income and life you deserve.
My team and I are inside this community helping you, celebrating you and supporting you through your Entrepreneur journey… along with 37,000+ Entrepreneurs!
Did you get some value from this Podcast Episode?

I hope you did because I put my heart into making sure you get value packed training on  how to market your business on social media.

Wanna Share This Because You Love Sharing Valuable Info?

Each week I release training episodes and a free resource.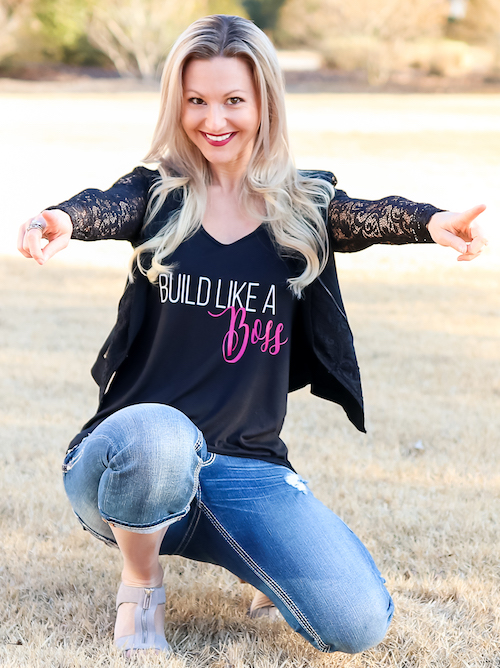 Each Tuesday I do a Live Q&A training on my Facebook Page so make sure we're connected www.facebook.com/tanyaaliza
Stand Out and Stay Connected… drop a comment below.
You are a Rock Star!