Creating my own digital course back in 2014 absolutely changed the trajectory of my lifestyle and changed my life forever… To the tune of now we run a multiple seven figure a year per business, largely because of digital courses. And today, I'm pulling out my digital course passive income calculator so you can see how big this can be for you, too.
So let's say you create a mini course and you decide to price it at just $97, and you sell just one unit of your mini course every day. So you have $97 x 365 days in the year. That's an extra $35,405 per year in your pocket. Pretty cool, right?
Okay. Let's use that same calculator and say that you upped the price of your digital course and you charged $297 for your course and for your program. And let's say you sold just one unit every single day. That would be an additional $108,405 for the year. Can you see how life changing this is?
In this episode I am going to share how you can reverse engineer this for yourself using my Digital Course Passive Engineering income calculator!
But before we dive in, I have something I know you'll love (but it's time sensitive)…
My digital mentor, Amy Porterfield, has just flung open the doors to her Digital Course Academy.
I went through DCA when I created my eighth digital course and we generated $785,000 in revenue in 10 days!
If you enroll in DCA with my link, you'll get a free ticket to a two-day live in-person workshop where I'll help you optimize your digital course and share my personal strategies for selling millions of dollars of digital courses.
P.S Enrollment is only open from Sept 20-28th this year. Let's do this together.
Episode #325 | My Passive Income Calculator For Digital Courses (Extra $254K/yr 🥳)


▶️ Click Here To Subscribe To The Show On YouTube
🎧 Click Here To Listen & Subscribe On Your Favorite Podcast Player
Highlights of the show that you don't want to miss:
[2:23] How I ventured into the world of digital courses, back in 2014 when the information on this topic was scarce
"I created my very first digital course back in 2014, and that course still sells today successfully, and still contributes to close to about 7 figures every single year"
[4:02] Learn the secrets to predicting and boosting your passive income in the next six to twelve months with a digital course
[5:41] Get the inside scoop on our exclusive bonus for Amy's Digital Course Academy enrollment
"Amy Porterfield's Digital Course Academy is more valuable than a college degree"
[7:21] Imagine selling just one unit of your digital course daily and adding $108,405 to your annual income. I'll show you how this can transform your life
[10:19] Learn how you can hang out with me in person to help you refine your course, help you make it the best it can be, and also give you my multiple million dollar plan on how to sell the thing, multiple units of it every single day.
Again, don't forget to enroll in DCA with my link to get a free ticket to a two-day live in-person workshop where I'll help you optimize your digital course and share my personal strategies for selling millions of dollars of digital courses. Learn more here 👇

Recommended Resources & Links Mentioned
Tanya's Digital Course Academy Bonus Package | Amy's program is so amazing that I've partnered with her this year so I could share it with my audience. AND…. if you enroll with us I have a live (in-person) workshop I'm doing that I'd like to invite you to, that will complement her program so perfectly.
Episode 323 | How To Earn 100% Profits + Make Money Online Creating Simple Digital Courses
Episode 322 | How to Turn Your Expertise & Knowledge Into a Profitable Digital Course | With Amy Porterfield
Join The Wired To Crush It Community (39,000+ Entrepreneurs)
I hope you enjoyed this episode of Wired To Crush It with me and I hope it adds so much value to your business and life.
Can I Feature You & Your Business?
Make sure to Subscribe and Rate & Review the Podcast show on your preferred Podcast platform here.
I feature community members each week on my Instagram and I'd love to feature YOU next!
I release a new episode each week, so make sure to join me and to share this with your entrepreneur friends.
Tag me on Social Media @tanyaaliza and share what episode you just listened to so we can connect even more!
I'm your biggest cheerleader when it comes to Financial Freedom, Success, and growing an online business to support your best life… I guess you could say I'm Wired To Crush It!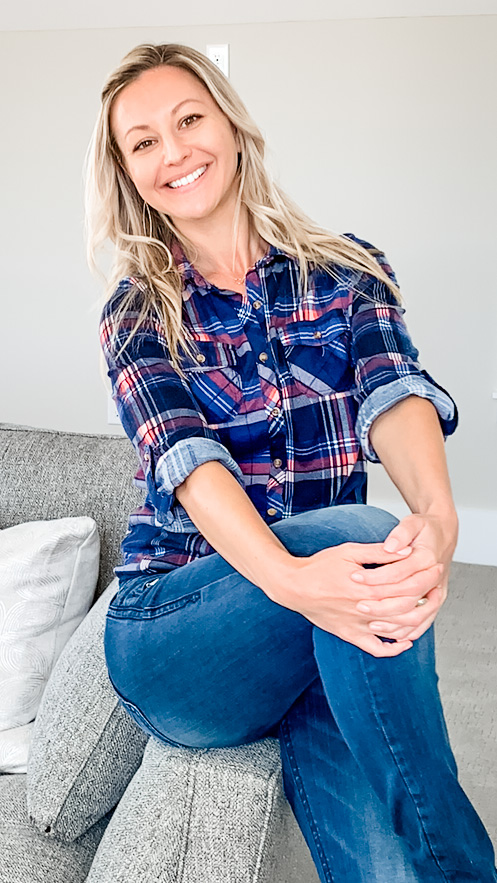 I created this Community to share actionable roadmaps so you can Crush It in business and in life.
So if you're an ambitious Entrepreneur, the Wired To Crush It community is your weekly dose of profitable steps that will help and inspire you to create the impact, income and life you deserve.
My team and I are inside this community helping you, celebrating you and supporting you through your Entrepreneur journey… along with 39,000+ Entrepreneurs!

I hope you enjoyed this episode of "Wired to Crush It" and you're ready to pull up your sleeves and reverse engineer your passive income using my income calculator for Digital Courses. Make sure to share it with us in the community!
Each week I release a new training episode and a free resource… Join the community so your don't miss a beat.
Each Tuesday I do a Live Q&A training on my Facebook Page so make sure we're connected www.facebook.com/tanyaaliza
Stand Out and Stay Connected…
Crush Your Week!