Are you tired of spamming people, lurking in groups, and having inauthentic conversations just to find new teammates for your network marketing business? Well, you're in luck! Today, we're chatting about why I ditched traditional network marketing prospecting, and how to attract leaders to your team.
I have been in the network marketing profession since 2009 and have built a multiple seven-figure brand and business. It's safe to say that I have learned a thing or two about effective prospecting!
In this episode, I'm sharing how you can consistently generate leads and prospects who are genuinely interested in joining your team without dancing on Reels or TikToks, or posting on social media till you're blue in the face.
Ready? Let's dive in!
Episode #328 | I Ditched Traditional Network Marketing Prospecting | Here's How I Attract Leaders

▶️ Click Here To Subscribe To The Show On YouTube
🎧 Click Here To Listen & Subscribe On Your Favorite Podcast Player
Highlights of the show that you don't want to miss:
[1:03] Learn the secrets to building a team of high-performing leaders in your network marketing business
[2:23] Ditch traditional prospecting methods and discover how to attract your perfect teammates and customers
[3:42] Instead of spamming or lurking in groups, I'm sharing what I focus on focus on to attract my perfect teammates and customers, and weed out those who aren't interested
"You want to lead with Value, and you want that value to weed out the people that are perfectly ready for your product, business or service that it is that you're promoting."
[6:29] Get my 5 email sequence that will strategically get your prospects closer to making a buying or joining decision with you
[8:11] I'm sharing the secret to a never-ending stream of buyers. Learn how to implement this system in your business and never run out of people to sell to or recruit
[8:56] My journey of enrolling over 1k teammates in network marketing. Plus, actionable steps to replicate this successful network marketing prospecting system in your own business
Again, don't forget to watch my free masterclass to discover my 3 "Smart Marketing" secrets that help me attract 20-28 perfect buyers, on autopilot, every week!

Recommended Resources & Links Mentioned
The Revenue Multiplier Masterclass | Free Online Training Class Happening Now – Come behind the scenes of my multi-million dollar business to discover the 3 'smart marketing' secrets that help me attract perfect buyers everyday. Finally generate consistent sales with your online business, without spending countless hours on social media.
The Millionaire Morning Routine | In my Millionaire Morning Routine I share with you how I attract wealth, success, clarity and happiness using my 5 step, 22 min morning routine. This routine has completely changed my life and I hope it helps you as much as it's helped me.
Done 4 You Brand Services | We build and design marketing funnels, websites/blogs, logos, brand boards, facebook business pages and more!
Tanya Aliza's Kit | Many people ask me to share my personal camera and video gear, my health, wellness and beauty products, my favorite books and more. Instead of listing out each item individually here on the blog, I made some really cool 'KITS' that you can check out.
Can I Feature You & Your Business?
Make sure to Subscribe to the show on YouTube or via your favorite Podcast Player and leave us a review!
I feature community members each week on my Instagram and I'd love to feature YOU next!
I release a new episode each week, so make sure to join me and to share this with your entrepreneur friends.
Tag me on Social Media @tanyaaliza and share what episode you just listened to so we can connect even more!
I'm your biggest cheerleader when it comes to Financial Freedom, Success, and growing an online business to support your best life… I guess you could say I'm Wired To Crush It!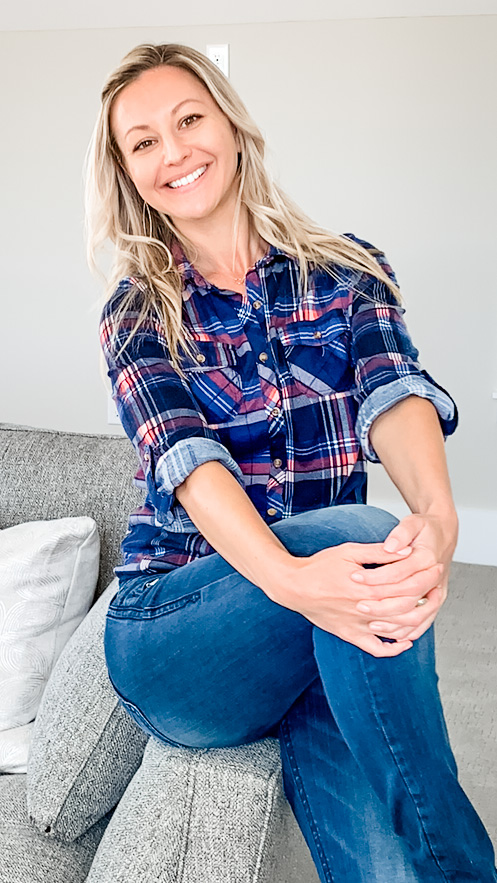 I created this Community to share actionable roadmaps so you can Crush It in business and in life.
So if you're an ambitious Entrepreneur, the Wired To Crush It community is your weekly dose of profitable steps that will help and inspire you to create the impact, income and life you deserve.
My team and I are inside this community helping you, celebrating you and supporting you through your Entrepreneur journey… along with 39,000+ Entrepreneurs!

I hope you enjoyed this episode of "Wired to Crush It" and you're ready to pull up your sleeves and implement what you have learned about network marketing prospecting to attract leaders. Make sure to share it with us in the community!
Each week I release a new training episode and a free resource… Join the community so your don't miss a beat.
Each Tuesday I do a Live Q&A training on my Facebook Page so make sure we're connected www.facebook.com/tanyaaliza
Stand Out and Stay Connected…
Crush Your Week!