Dive deep into the transformative journey of Jennie Potter from 1:1 client work to freedom and impact with digital courses. Jennie is a remarkable individual who redefined her destiny and crafted a path of triumph, becoming a beacon of inspiration globally. There was a time when Jennie battled self-loathing and negativity in her small hometown along the stunning coastline of Western Canada. She knew she deserved more and you do too.
Leveraging her background in psychology and her resilience, Jennie embarked on a holistic journey of self-discovery, one that saw her become a Future-Self Coach, a certified John Maxwell coach, and a bestselling author. Today, she stands before us having mastered the art of utilizing faith, vision, and an unyielding spirit to shatter barriers, not just for herself, but for others venturing on a similar path.
In our exclusive one-on-one, Jennie reveals the golden nuggets that could be the catalyst in your journey to creating successful digital courses. She shares the stepping stones to forging a digital path that is both fulfilling and liberating, guided by her authentic experience and the principles that have catapulted her to where she is today. Get ready to be equipped with the knowledge, understanding, and the practical strategies that Jennie employed to not just dream, but to manifest her dreams into reality. If Jennie can transition from a place of despair to empowering others through a digital platform, envision what you could achieve following in her footsteps.
Tune in as we unravel the blueprints of creating a thriving online business grounded in personal triumph and resilient spirit. Let's embark on this exciting journey together, where you too can turn your passion into transformative digital courses, lighting the path for others and achieving the freedom and success you've always envisioned.

Time is ticking and once Sept 28th is here, DCA will be closed.
Don't wait, join us today and get all the special bonuses we put together for you.
Episode #326 | How This Counselor Went From 1:1 Client Work to Freedom and Impact With Digital Courses | With Jennie Potter

▶️ Click Here To Subscribe To The Show On YouTube
🎧 Click Here To Listen & Subscribe On Your Favorite Podcast Player
Highlights of the show that you don't want to miss:
[5:04] Discover Jennie's journey from building a network marketing business to writing a book, and launching a successful digital course
[11:04] Jennie shares how she transitioned from network marketing to coaching entrepreneurs and helping them step into their divine and who they were meant to be
"When people pay, they pay attention."
[14:21] Gain insights from Jennie's experience as she overcame imposter syndrome and mindset obstacles while creating her digital course
[16:26] Uncover the valuable insights that I wish I had when I was creating my first digital course
[17:49] Learn how creating digital courses transformed Jennie's life and the impact that being a digital course creator has had on her tribe
"It's like bonus money coming in from something that I did once."
[22:41] Jennie candidly discusses her challenges when creating her first digital course, and the areas where she sought support in the process
[26:16] How I did a 785k launch in 10 days after going through Amy Porterfield's Digital Course Academy back in 2021
[28:41] If you've ever considered turning your knowledge and turning it into a digital course, don't miss this invaluable piece of advice
[31:36] Break free from the idea that you need to create a huge signature course. Learn how to extract a single nugget of wisdom and turn it into a smaller, yet impactful mini course that sells again and again.
Again, don't forget to join Digital Course Academy today and get all the special bonuses we put together for you before the doors close on September 28th

Recommended Resources & Links Mentioned
Tanya's Digital Course Academy Bonus Package | Amy's program is so amazing that I've partnered with her this year so I could share it with my audience. AND…. if you enroll with us I have a live (in-person) workshop I'm doing that I'd like to invite you to, that will complement her program so perfectly.
How I Created a Digital Course In Just 2 Days | Episode 324
Turn Your Expertise & Knowledge Into a Profitable Digital Course | With Amy Porterfield | Episode 322
Connect More With Jennie Potter
I hope you enjoyed this episode of Wired To Crush It with me and I hope it adds so much value to your business and life.
Can I Feature You & Your Business?
Make sure to Subscribe to the show on YouTube or via your favorite Podcast Player and leave us a review!
I feature community members each week on my Instagram and I'd love to feature YOU next!
I release a new episode each week, so make sure to join me and to share this with your entrepreneur friends.
Tag me on Social Media @tanyaaliza and share what episode you just listened to so we can connect even more!
I'm your biggest cheerleader when it comes to Financial Freedom, Success, and growing an online business to support your best life… I guess you could say I'm Wired To Crush It!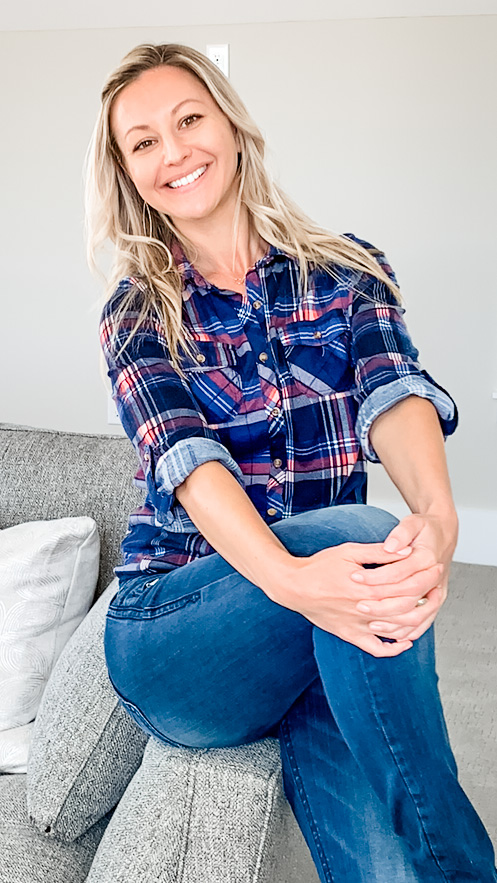 I created this Community to share actionable roadmaps so you can Crush It in business and in life.
So if you're an ambitious Entrepreneur, the Wired To Crush It community is your weekly dose of profitable steps that will help and inspire you to create the impact, income and life you deserve.
My team and I are inside this community helping you, celebrating you and supporting you through your Entrepreneur journey… along with 39,000+ Entrepreneurs!

I hope you enjoyed this episode of "Wired to Crush It" and you're ready to pull up your sleeves and get inspired to take action and turn your passion into transformative digital courses. Make sure to share it with us in the community!
Each week I release a new training episode and a free resource… Join the community so your don't miss a beat.
Each Tuesday I do a Live Q&A training on my Facebook Page so make sure we're connected www.facebook.com/tanyaaliza
Stand Out and Stay Connected…
Crush Your Week!