I'm so excited to reveal the inner workings of the marketing funnel that makes me a whopping $1 million dollars a year.
Crazy I know!
If you've never heard of a marketing funnel or don't know what it is AND you have products or services that you're selling or a business that you're recruiting into …you need to have a marketing funnel.
In this episode of Tanya Aliza TV, I'm going to show you:
✅ What a marketing funnel is
✅ How you should construct it
✅ How you can harness the power of a marketing funnel to generate more leads and sales for your business.
✅ And how just one of these funnels is making me $1,000,000 per year
How This One Marketing Funnel Makes Me $1 Million Dollars Per Year – Episode 231

With every Episode of Tanya Aliza TV, I like to empower you with a POWERFUL free resource that you can implement right away and create results fast in your business.
This week, since we're talking about creating a marketing funnel that brings you leads and sales, I'm inviting you to join me on my upcoming training class where I'm going to pull back the curtains on How I Enroll 2-5 New Customers And Teammates Each Week Using My Social Media Blueprint.
This training will not only show you how I build my marketing funnel but it's also going to allow you to experience the funnel in action.
So make sure to get registered by clicking on the yellow button above 👆
What is a marketing funnel?
My definition of a marketing funnel is a couple of automated steps you create online that walks your prospect through a process of:
1 – Getting to know you more so they start to build that relationship with you
2- Giving them something of value that they want
3- Converting those into sales by making recommendations into your product, service or business
But the key word here is— Automation!
The beauty of having a marketing funnel is that if you set it up right, it does all the work for you 24 hours a day 7 days and all around the globe.
A lot of people are talking about marketing funnels these days and there's many ways that you could set one up.
But not everyone is having success with them and it's because they don't set them up correctly.
I'm going to walk you through the 6 steps that I've taken that have led me to creating successful marketing funnels and I'll share specifically about the one that's creating million dollar a year profit in my business.
Marketing Funnel Step #1 – What are you selling?
You always want to work with the end in mind.
So the first thing you need to do is first figure out what you're selling.
My recommendation is that whatever it is that you're selling should be a couple hundred dollars or more.
You want to make sure that whatever it is you're selling is actually profitable and worth the time and effort that you'll be putting into it.
Marketing Funnel Step #2 – Think benefits
The second thing you need to think about is what are the benefits of your product, service or business.
Benefits are what get people to take action.
You want to list out at least 5 bullet points of the benefits that your product, business or service provides to the end user.
Keep in mind that the benefts aren't the ingredients or what prizes or accolades your company has won.
It's all about what results it will give to your potential buyers.
Marketing Funnel Step #3 – Connect the dots with a freebie
The next step is to create a bridge that closes the gap from what it is that your potential client or customer wants to what it is that you're selling.
And the best way to do this is to offer something that I call a freebie.
I'm sure that if you've been following me for a while now you've seen that I always include a Freebie with every training episode that I do.
A freebie will help you do a couple of things in this funnel process:
✅  It gives value to your people
✅  It builds trust and credibility
✅  Helps your people get to know you better
So I want you to think about what your potential customer wants that you could help them with through giving them some free value.
And don't worry, if your not sure what you can create as a freebie to your potential customer, I've got you.
I'm going to link in the show notes below to Episode 223 where I give you plethora of examples on how to create the best freebie for your business.
Marketing Funnel Step #4 – Lead with value
Once your freebie is created, you want to lead with it in all of your marketing efforts.
I don't know about you, but I get pretty tired of seeing people on social media telling me to buy this and buy that.
You don't want to be the walking billboard on social media…don't be that guy or girl.
You want to always lead with value because that is how people buy.
It also helps you build trust and once there's trust you can make recommendations and people will be open to hearing more about it.
Marketing Funnel Step #5 – Make recommendations
Once you have your freebie created you'll want to make a recommendation inside your freebie and your funnel for your products or services.
I se a lot of people create really great marketing funnels but they don't make any recommendations to their products or services and they miss out on making profits.
That's why inside of all my freebies I like to say, 'Hey if you like this, then you might like this also.' And I lead them towards checking out my products or services.
And a more advanced and cool tip that I teach to my mastermind students is to make the offer or suggestion on the thank you page right after someone opts in to download your freebie.
This is because you have their attention already and you don't want to miss out on that opportunity.
And I'll be sharing more on that in a little bit.
Marketing Funnel Step #6 – Build your email list
Step 6 is to always be building your email list.
Because some people will buy on the spot but most won't…you want to be warming them up through emails.
There is a formula that I teach that can help you warm people up even more through series of emails where you deliver stories and more value.
This allows people to get to know you more and also the benefits of your product, service or business and moves them closer to making a buying decision.
Marketing Funnel – In Closing
If you want to grow your brand online and have people signing up and buying from you on auto-pilot…you need a marketing funnel.
It's designed to work around the clock regardless of whether you're present or not.
But you need to build a marketing funnel properly. Like everything there's a wrong and a right way to do it.
I want to give you a thirty thousand foot view on everything that I've shared so far and take you behind my $1 million dollar funnel that's working so well for me.
So make sure to get registered to the upcoming training and come ready to takes a ton of notes. I go over a lot of
I'll pull back the curtains and dive deeper into how I built my marketing funnel so you can model it and create a profitable marketing funnel too.
PRO TIP: When you register for the training, I want you to observe all the steps you take because you'll be going through this exact marketing funnel that makes me a million dollars each year.
But going through it is just like the tip of the iceberg.
However, in the training we dive deep into what you can't see that's underneath the iceberg that's most important to building a profitable marketing funnel for your business.
You can get registered by clicking on the yellow button below 👇

Resources Mentioned & More That Will Help Rock Your Biz
Episode 223 – My Attraction Marketing Secrets – The #1 Thing You Need To Know To Sell Without Being Pushy – Learn More Here 
In this episode I share my best attraction marketing secrets that will help you attract your perfect clients and customers.
The Ultimate Branding Blueprint – Learn More Here
This is my signature course when it comes to building an Influential Brand Online that attracts leads and sales for your business.
60 Minute Enrollment Method – Learn More Here
If you've ever wanted to create your own Sales Webinar for your Network Marketing products or business, this is a great free training that you can check our by my good friend Kate McShea. Kate is one of the best trainers I know and she can definitely help you to craft your own presentation AND put it on Autopilot for your business.
A Brand Called You – (Book) – Learn More Here
This is one of my favorite books on learning about the importance of Branding yourself so you can create a life and business that you love…with leverage! I saw the author speak on stage at an event I was at in Florida and it was the best Keynote speech I have ever heard. His book is equally powerful and amazing and I'm happy to share it with you.
The B-L.A.B. – Come Join Us Here
AKA Build Like A Boss, The B-LAB is Tanya Aliza's FREE Facebook Mastermind group full of awesome Networkers and Entrepreneurs that are all on a mission to grow their businesses Faster and easier with Online Strategies for prospecting, recruiting and sales. We do themed days of the week, we hold each other accountable and we lift each other up! Come introduce yourself and your business.
Demarr Zimmerman- Champagne Moment of the week – https://www.facebook.com/demarrzimmerman
Did you get some value from this training on marketing funnels?

I hope you did because each week I put my heart into making sure you get some amazing training on marketing funnels so you can always be creating opportunities in your business while creating a life you love.

Wanna Share This Because You Love Sharing Valuable Info?
Each Monday I post a new video training and free resource on my blog.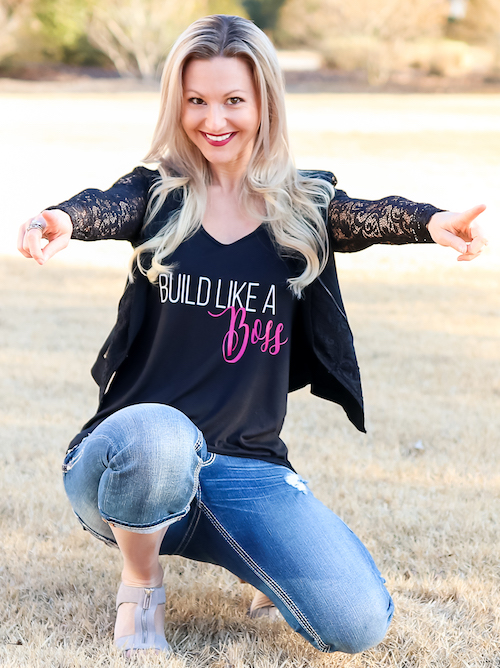 Each Tuesday I do a Live Q&A training on my Facebook Page so make sure we're connected www.facebook.com/tanyaaliza
Stand Out and Stay Connected… drop a comment below.
You are a Rock Star!
I hope you enjoyed this training on why you need a marketing funnel 🙂