Personal branding to help you create a solid online business is a really popular subject these days.
And for good reason.
It's one of the best ways to generate a never-ending stream of leads and sales for your products, service or business.
AND…
It's also an awesome alternative to doing old-school methods like hounding your warm market, home parties and hotel meetings and attract people to you instead of you chasing them.
But if your brand new in business or you're not the online expert yet…you're probably thinking:
'Who the heck is going to listen to me?'
In this episode of Tanya Aliza TV, I'll be sharing exactly how I got started online with personal branding when I was brand new and felt like I didn't have enough results yet to come online and build a solid brand.
So make sure you click play and watch the entire episode because it's going to be a really powerful one.
How Personal Branding Can Help You Enroll New Team Members…Even If You're New In Your Business – Episode 93

With every Episode of Tanya Aliza TV, I like to empower you with a POWERFUL FREE resource that you can download and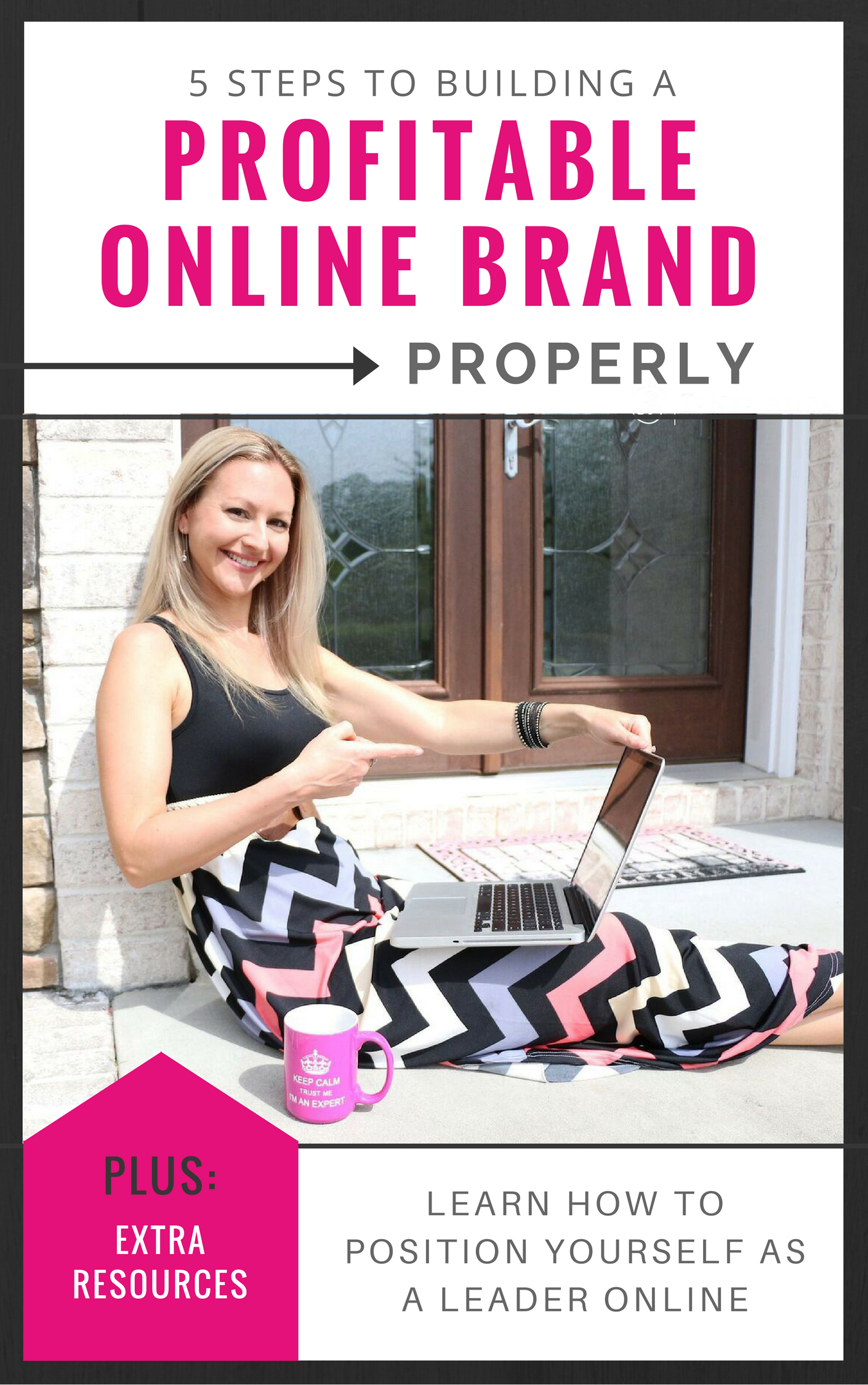 implement right away and create results with fast in your business.
This week, since we're talking about branding I've created a resource for you called 5 Steps To Building An Online Brand Properly.
If you follow the 5 steps that are outlined in this resource, you'll learn exactly how to create a successful brand online even if you're brand new and not considered an expert yet.
If you have any kind of business, product or service you'll want to understand why branding is important and how it can greatly benefit you and your business.
There are many reasons why you need to brand yourself online, but I'll be sharing the TOP 3 reasons that you should be building a YOU INC. business.
Here's my top 3 reasons:
Personal Branding- Companies come and go but YOU are forever
I'm not implying that you're immortal, but you get my drift 😉
I've been in business for many years and in that time, I've seen so many companies and product lines come and go.
If the business or product line you promote, aren't created or owned by you, then you'll want to ask yourself this:
"What would happen to my business if my company or product line was to make drastic changes affecting my income or simply go out of business❓"
If you're branding your company or your products instead of YOU, you'll be out of business too…
And that's no fun.
You don't want to put all your eggs in one basket and promote a company or product line that you have no control over.
That's why it's important to brand you and not brand a product company or service.
Personal Branding- People won't join or buy from you if…
They don't know, like and trust you.
Let's face it.
People don't join companies or opportunities, they join YOU.
And we certainly don't buy or want to do business with companies or people we don't like or trust.
So, if you build up YOUR personal brand as the leader that can help them, then they will be more likely to join you and want to become a loyal follower or customer.
Personal Branding – Want to sip margaritas on the beach while your business is working for you?
Heck yea!
If time freedom and lifestyle is important to you, then building a true residual business should be your goal.
For example, when I do a Video or a Blog Post it continues to bring in leads and sales for me even if I'm not working.
That is the beauty of branding yourself online.
You get to run your business instead of your business running YOU.
Personal Branding – How I branded myself without being an expert
So now that you understand how important it is to brand yourself online, you'll want to get started.
However, I know a lot of people get stuck because I get emails everyday with people asking me:
✔How and where do I start?
✔Who's going to listen to me when I'm not even an expert?
✔What do I talk about?
Well, everyone has to start somewhere right?
You'll want to start where you're at and learn to take the focus away from what you know or don't know and instead focus on the problems and struggles of your target audience and how you can serve them.
You don't even need to create the solutions yourself right away.
You can always point them in the right direction and to the right resource.
If you're perceived as someone who can help people achieve their goals or solve a problem in their life, you'll attract a following and grow your business fast even if your brand new.
I've actually laid out a 5-step formula that will help you create a successful online brand even if your new in business.
You want to take these steps in the order they are laid out and once you implement them you'll start to create a brand and a tribe of followers that want more of what you've got.
In this resource that I've created for you-you'll learn:
✔How to figure out who your best audience is
✔Ideas on how to go online to find resources that will make you look like a total superstar to your audience and followers
✔How to become a wealth of resources and knowledge without being the expert This resource is the exact steps I took on my journey towards branding myself online and building a successful 7-figure business.
Personal Branding – In Closing
You won't understand the value of branding until you actually get started.
So if you've been trying to figure out how to brand yourself online or if it's even worth learning…you'll want to pick up my free resource 5 Steps To Building An Online Brand Properly.
Make sure you download this free resource and implement it so that you can build a brand that lasts for years to come and generates leads and sales for you on autopilot.
Click on the yellow button below to download it and get ready to rock your network marketing business!

Resources Mentioned & More That Will Help Rock Your Biz
The Ultimate Branding Blueprint – Learn More Here
This is my signature course when it comes to building an Influential Brand Online that attracts leads and sales for your business. Who cares about the people that don't show up for your meeting when you have so many people coming to you and wanting to join your business?
Attraction Marketing Bootcamp – Learn More
This is a free 10 day Online recruiting bootcamp where you'll learn how to use the internet to generate leads and have prospects calling you about your product, service or opportunity. I really like this resource if you're looking to do some more business online.
A Brand Called You (Book) – Learn More
This is one of my favorite books on learning about the importance of Branding yourself so you can create a life and business that you love…with leverage! I saw the author speak on stage at an event I was at in Florida and it was the best Keynote speech I have ever heard. His book is equally powerful and amazing and I'm happy to share it with you.
The 3-Minute Expert – Learn More
I really love this training presented by my buddy Ray Higdon. It's all about how to become an authority in your business through your blog and doing really simple and fun 3-minute videos that generate you leads and sales for your business. Ray has obviously mastered this art with his multi-million-dollar brand, blog and videos so he's one trainer that you might want to check out! I've worked with Ray very closely and his training is fabulous!
The B-L.A.B. – Come Join Us
AKA Build Like A Boss, The B-LAB is Tanya Aliza's FREE Facebook Mastermind group full of awesome Networkers and Entrepreneurs that are all on a mission to grow their businesses Faster and easier with Online Strategies for prospecting, recruiting and sales. We do themed days of the week, we hold each other accountable and we lift each other up! Come introduce yourself and your business.
Did you get some value from these personal branding tips?

I hope you did because each week I put my heart into making sure you get some amazing personal branding tips and strategies to rock it in your business while creating a life you love.

Wanna Share This Because You Love Sharing Valuable Info?
Each Monday I post a new video training and free resource on my blog.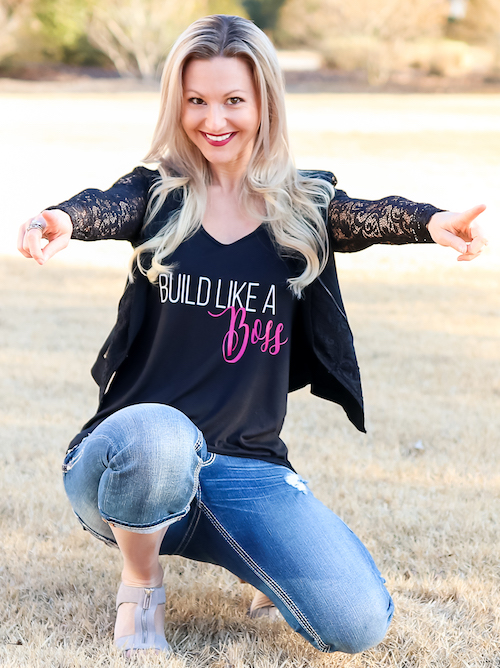 Each Tuesday I do a Live Q&A training on my Facebook Page so make sure we're connected www.facebook.com/tanyaaliza
Stand Out and Stay Connected… drop a comment below.
You are a Rock Star!
Question of the week: Have you started building your online brand?
If yes, please share with me what has helped the most with building your brand online.
I'd love to know!
Hope this episode on personal branding knocked your socks off 😉