How often do you work on your mind to transform your thinking? Every day? Every week? Never?
Well my friend… THIS is the #1 thing all Millionaires and Billionaires have in common. We're constantly working on our mind and we're religiously committed to our routines.
Now, I'm not your go-to person for mindset training and motivation… I'm typically your gal for strategy and implementation steps.
BUT, without the right mindset and personal work, none of the strategies or implementation steps I teach will serve you long-term.
This is exactly why I include a mindset lesson in every one of my programs and it's always the first thing you watch… I'm setting your mind up for success. With this type of setup, you can't lose.
This is why I'm more than excited for this Wired To Crush It episode.
I got to talk to my good friend and client, Darin Kidd and for those of you that know who Darin is, you'll know that he is one the most motivating success coaches in the country.
We talk all about how to REALLY transform your thinking and mindset into a powerful tool that can serve you in a BIG way and I also get Darin to share his daily routine for success.
If you're ready for some good motivating butt kicking with actionable steps that you can immediately implement let's Crush It together.
Episode #301 | Transform Your Thinking & Transform Your Wealth: Millionaire Routines (with Darin Kidd)


🎧 Click Here To Listen & Subscribe on iTunes
Darin's philosophy on life revolves around Faith, Family, then Finance. He loves mentoring entrepreneurs that want to make an impact on the world!
Darin is a renowned leader and former Multiple Seven Figure Earner in the network marketing profession, global keynote speaker, executive trainer, mentor and coach. Before leaving the profession as a distributor, Darin built massive teams all over the world and earned awards for recruiting, retention and sales.
He has owned profitable franchises, built online businesses with a digital brand and created a vast following on social media. Darin has been featured in various magazines and books, along with being on an advisory council with John Maxwell.
Darin enjoys spending time with his wife and five children when he is not focused on work. However, he was not always a successful businessman. Over twenty years ago, he was bankrupt and felt like a failure. He managed to emerge from that experience with a unique perspective and an "I Will Until" attitude on life. If you're ready to transform your thinking, and your wealth, you're going to want to tune in!
The experiences of Darin's life have made him an inspiring and relatable person. He genuinely wants to help people "be more, do more, and have more" in their life. He has mentored people with all kinds of backgrounds, including Students, Stay at Home Moms, Waiters, Doctors, Lawyers, Executives, Entrepreneurs, and Engineers.
Minute Markers & Highlights of the episode that you don't want to miss:
[10:24] The 3 steps that Darin took to turn his situation around, from collecting family vacation money in a piggy bank to generating hundreds of millions of dollars of revenue with his teams.
"We're told more about our limitations on a daily basis than our potential and the possibilities"
[19:11] Some of the challenges that Darin started to face when he started to change direction, and a mindset shift that will help you to transform your thinking
[22:45] How to become a magnet for more opportunities by getting crystal clear around what you want, what's important to you and why
"Every time I've gone to a different level in my life it's because I finally believed that I could. That internal thermostat, that invisible lid in our own head has to change or we're only going to get what we feel like we're worth"
[24:47] Darin shares his daily non-negotiables to optimize his energy level and thinking. Plus, a sneak peak into the success environment that he has set up in his office.
[31:26] How to handle the rollercoaster like a pro. Darin shares some tips for handling the down moments in business and life
[40:21] The power of vulnerability and building a connected following
[52:19] Darin shares his best entrepreneurial advice that he wished someone had shared with him earlier on in his business, and how this 1 thing could be keeping you mentally stuck
Do you want to create a miracle morning routine? Join me as I take you behind the scenes and show you what My Millionaire Morning Routine looks like, and how you can create one too!
Suggested Action Steps:
Do a Tribe Audit. Who are you spending the most time with? You are the average of the 5 people you hang out with most.
Make a Tribe list. Think of a few people who you'd like to hang around more (personally or virtually)
Set up your success environment. Darin talks about this on the show and I loved his steps for doing this.
I hope you enjoy this episode of Wired To Crush It with me and I hope it adds so much value to your business and life.
Can I Feature You & Your Business?
Make sure to Subscribe and Rate & Review the Podcast show on your preferred Podcast platform here.
I feature community members each week on my Instagram and I'd love to feature YOU next!
I release a new episode each week, so make sure to join me and to share this with your entrepreneur friends.
Tag me on Social Media @tanyaaliza and share what episode you just listened to so we can connect even more!
Again, don't forget to download Your Perfect Day Template so you have an exact road map of where you're going and you can work toward those goals.

Recommended Resources & Links Mentioned
The Millionaire Morning Routine | In my Millionaire Morning Routine I share with you how I attract wealth, success, clarity and happiness using my 5 step, 22 min morning routine. This routine has completely changed my life and I hope it helps you as much as it's helped me.
Connect With Darin | Learn more about Darin Kidd and check out his book "I Will Until"
Join The Wired To Crush It Community (39,000+ Entrepreneurs)
I'm your biggest cheerleader when it comes to Financial Freedom, Success, and growing an online business to support your best life… I guess you could say I'm Wired To Crush It!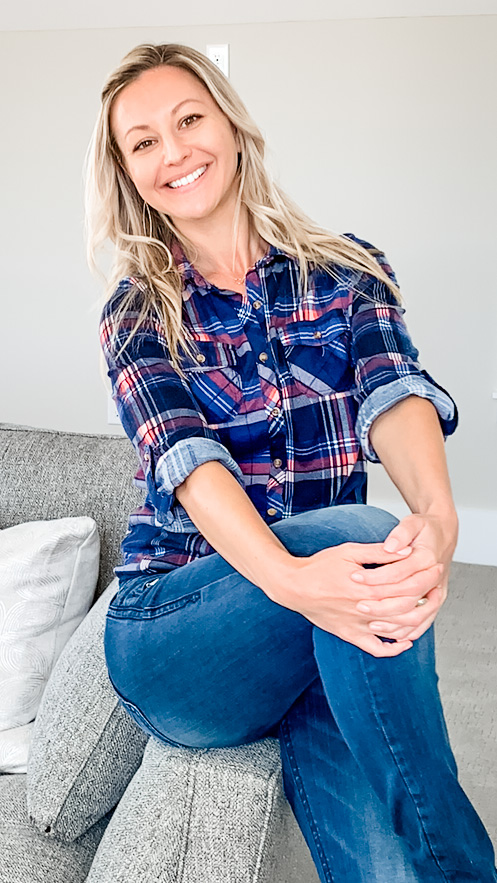 I created this Community to share actionable roadmaps so you can Crush It in business and in life.
So if you're an ambitious Entrepreneur, the Wired To Crush It community is your weekly dose of profitable steps that will help and inspire you to create the impact, income and life you deserve.
My team and I are inside this community helping you, celebrating you and supporting you through your Entrepreneur journey… along with 39,000+ Entrepreneurs!

I hope you enjoyed this episode of "Wired to Crush It" and you're ready to pull up your sleeves and transform your thinking. Make sure to share with us in the community!
Each week I release a new training episode and a free resource… Join the community so your don't miss a beat.
Each Tuesday I do a Live Q&A training on my Facebook Page so make sure we're connected www.facebook.com/tanyaaliza
Stand Out and Stay Connected…
Crush Your Week!