In this episode, we'll explore one of the most powerful yet often overlooked resources for entrepreneurs: High-End Mastermind Groups.
If you're unfamiliar with the term, a mastermind is essentially a group of like-minded individuals who come together to share ideas, insights, and support each other's growth. But not all masterminds are created equal. The ones we'll be discussing today are high-end masterminds, which offer a unique blend of exclusivity, expertise, and accountability that can help entrepreneurs take their businesses to the next level.
I got the honor and privilege of interviewing one of my good friends, Rob Sperry! I've hung out and spoke at his events in the past and Rob definitely knows how to pull in a good group of ambitious entrepreneurs. (specifically in Network Marketing).
ROB SPERRY has been recognized by a top publication, Business For Home, as the #1 trainer for 2017 in the network marketing industry. In his first year in the industry, he reached the highest level in a multi-billion dollar company.
Conquering new heights Sperry became the co-creator of Mynt. Mynt was a spin-off from a $3 billion dollar company (total sales) and launched with a million dollars in sales, in just the first month.
After the success of Mynt, Sperry was instrumental in bringing two top companies together, thus creating one of the largest mergers in the network marketing industry.
Due to his expertise, he has been featured in national and international books, podcasts, blogs, articles, and magazines specific to finding success in network marketing. Rob has spoken in 18 countries in the last few years and is a 10x author. His podcast has been listened to by 130 countries.
He now spends his time traveling the world speaking, training, writing books, and hosting some of the most prestigious mastermind retreats in the network marketing profession.
So why would an entrepreneur want to start or join these high-end mastermind groups? That's what we'll be exploring in this episode. From gaining access to valuable resources and connections, to getting personalized feedback and guidance from seasoned mentors, to developing a stronger sense of purpose and vision, there are countless benefits to being part of a high-end mastermind.
Personally, I've been in a Mastermind almost every year that I've been in business and I feel like they have contributed to exponential growth for me, both personally and professionally.
So much so, that I'm currently looking at starting one of my own with a select group of people. (stay tuned).
It just so happened that this interview with Rob turned in the direction of talking all about his Mastermind group and all the in's and out's of how he started it, how he manages it and how he's growing it.
Whether you're a seasoned entrepreneur looking to expand your network and reach new heights, or an aspiring business owner seeking guidance and support on your journey, this episode will offer valuable insights and inspiration. So sit back, grab a pen and paper, and get ready to master entrepreneurship with the power of high-end mastermind groups.
Episode #302 | How High-End Mastermind Groups Can Elevate Your Business, Expand Your Network, and Propel Your Success (With Rob Sperry)


🎧 Click Here To Listen & Subscribe on iTunes
Minute Markers & Highlights of the episode:
[14:18] The importance of learning and being extremely intentional about everything that you do, there's a difference between practice and deliberate practice.
[18:26] Rob shares the #1 thing that gave him traction in the early stages of his business, and made the biggest difference in attracting clients, and creating influence.
"You've gotta start somewhere, and you've got to be willing to do whatever it takes"
[30:46] What led Rob to evolve his coaching to the mastermind format. He pulls back the curtain on the pros and cons of creating high-end mastermind groups, and how it has changed his life and business.
[35:59] Why would an entrepreneur want to start or join a mastermind group? The transition in the online space that people are craving, and how a mastermind can fulfill that desire.
[43:49] How to promote events without pitching, Rob shares his successful strategy for building an exclusive community, and filling up his masterminds.
If you're ready to get motivated and attract wealth, I also have an episode that you will love where I share  17 Affirmations I Use Everyday
Suggested Action Steps:
Subscribe Rate & Review the show, I'd love to feature you next
Think about how you are interacting and networking online, are you being intentional about creating genuine connections, and adding value?
Remember to be bold enough to ask the right questions, and never stop learning
I hope you enjoyed this episode of Wired To Crush It with me and I hope it adds so much value to your business and life.
Can I Feature You & Your Business?
Make sure to Subscribe and Rate & Review the Podcast show on your preferred Podcast platform here.
I feature community members each week on my Instagram and I'd love to feature YOU next!
I release a new episode each week, so make sure to join me and to share this with your entrepreneur friends.
Tag me on Social Media @tanyaaliza and share what episode you just listened to so we can connect even more!
Again, I have a brand new 9 min video that shows you how I attract 20-28 perfect buyers each week from social media. If you sell stuff, I think you might find this useful and powerful for your business..

Recommended Resources & Links Mentioned
Rob Sperry – Connect with Rob over on his Facebook page and let him know what you loved most about the interview.
The Millionaire Morning Routine | In my Millionaire Morning Routine I share with you how I attract wealth, success, clarity and happiness using my 5 step, 22 min morning routine. This routine has completely changed my life and I hope it helps you as much as it's helped me.
Done 4 You Brand Services | We build and design marketing funnels, websites/blogs, logos, brand boards, facebook business pages and more!
Join The Wired To Crush It Community (39,000+ Entrepreneurs)
I'm your biggest cheerleader when it comes to Financial Freedom, Success, and growing an online business to support your best life… I guess you could say I'm Wired To Crush It!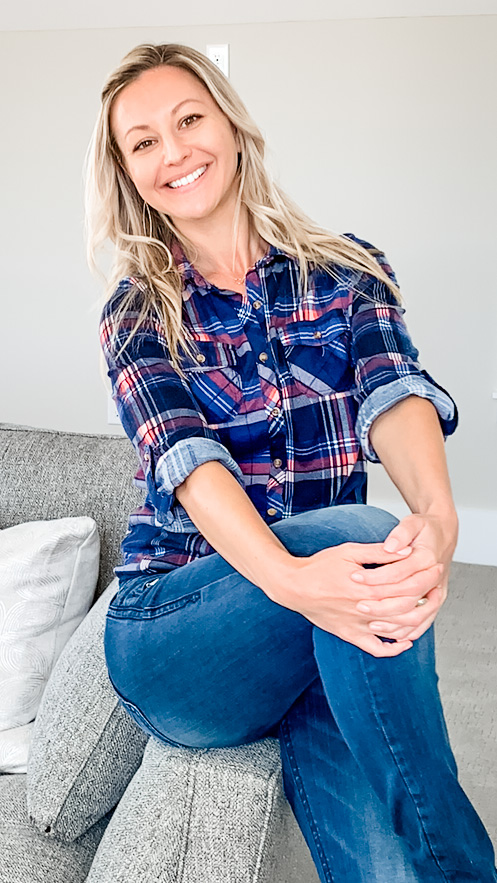 I created this Community to share actionable roadmaps so you can Crush It in business and in life.
So if you're an ambitious Entrepreneur, the Wired To Crush It community is your weekly dose of profitable steps that will help and inspire you to create the impact, income and life you deserve.
My team and I are inside this community helping you, celebrating you and supporting you through your Entrepreneur journey… along with 39,000+ Entrepreneurs!

I hope you enjoyed this episode of "Wired to Crush It" and you're ready to pull up your sleeves and and elevate your Business, expand your network, and propel your success with mastermind groups. Make sure to share with us in the community!
Each week I release a new training episode and a free resource… Join the community so your don't miss a beat.
Each Tuesday I do a Live Q&A training on my Facebook Page so make sure we're connected www.facebook.com/tanyaaliza
Stand Out and Stay Connected…
Crush Your Week!