In this episode, I'm sharing my best Facebook marketing tips that will show you exactly how to connect with old friends on Facebook without coming across as weird or annoying.
You have a product or business that you're really excited about and you'd love to share it with your Facebook friends…
But…
You're just not sure how to approach them.
I mean, after all, you probably haven't spoken to them in years.
So how do you approach them and what exactly do you say so that you don't come across as weird or flaky?
That's what we'll be talking about in this Episode of Tanya Aliza TV, so make sure you click play and watch the entire episode as I take you behind the scenes of my Facebook account and show you how to connect with Facebook friends that you haven't spoken to in a long time.
Facebook Marketing Tips – How To Prospect Old Friends & Acquaintances – Episode 79

With every Episode of Tanya Aliza TV, I like to empower you with a POWERFUL free resource that you can implement right away and create results with fast in your business.
This week, since we're talking about connecting with people on Facebook the right way, I'd like to invite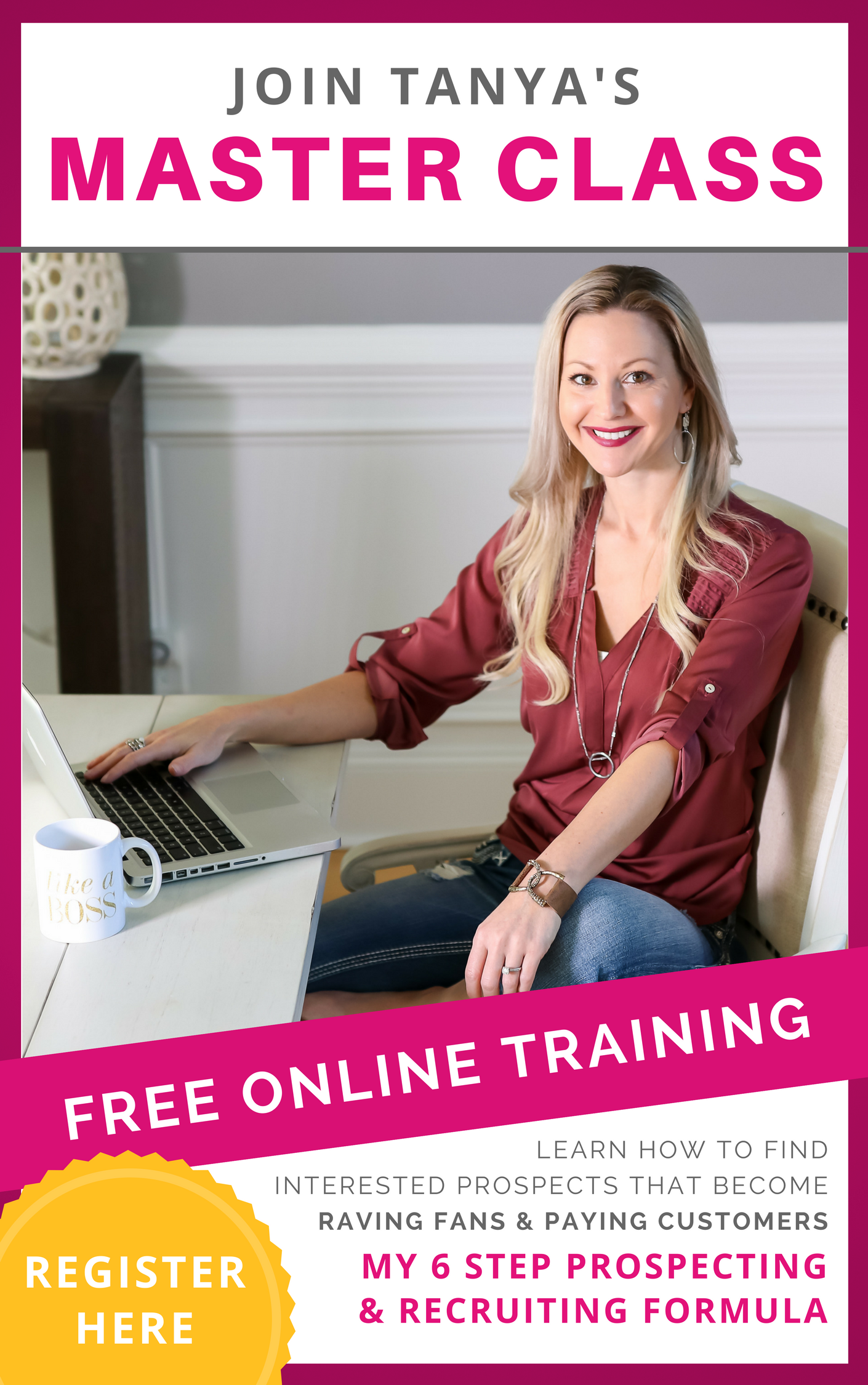 you to a free training I'm doing called My 6 Step Social Media Prospecting And Recruiting Blueprint.
In this training, I'll show you exactly how I run my business on Facebook in an automated way that has allowed me to generate a six-figure income online.
You can register for free by clicking on the yellow button above.
I've been in network marketing since 2009 and I've built a 7-figure income using social media and the Facebook marketing tips I'm about to share.
I see a lot of people using social media in a way that won't generate any leads or sales for them in their business.
Through the years I've tested what works and what doesn't when it comes to approaching and connecting with people that are on Facebook.
If you do it right, you'll get some really awesome results in your business in a short amount of time.
I want to help you by sharing with you what works so you can also use Facebook to grow a thriving business.
But before I show you how to connect with someone on Facebook to see if they're open to your products, service or business, you'll need to first understand a couple of things if you want to generate the most interest and sales for your business.
Here are some very important things you'll need to keep in mind when prospecting on Facebook:
Facebook Marketing Tips – Less is more
You'll want to refrain from talking about your business on your first few Facebook messages, especially on the initial connection.
If you're doing too much talking and explaining you won't get the positive outcome that you're looking for and you'll drive old friends away and they will most likely avoid you on Facebook.
Facebook Marketing Tips -Don't share business details without being asked
I've done my fair share of testing over the years with these messages and I learned that if you're sending people the information without them asking for it first, it will not get you any positive results because you'll come across as spammy.
You'll want to refrain from sharing any information, links or videos about your business UNLESS that person asks you for them.
Facebook Marketing Tips – Get to the point
Basically, you'll want to avoid small talk and get straight to the point. It will make your prospect feel uncomfortable if you start rambling on with small talk and also make you look weird.
And you don't want to be weird, right? 😉
So, make sure you just go straight to the point as fast as possible so they don't feel like you're being mysterious or shady.
Facebook Marketing Tips – In Conclusion
Follow the step by step formula that I walked you through in the video above and make sure that at the very least you are sending five messages per day.
If you want to ramp up your results, send ten messages per day.
Make sure that you're keeping notes in a document so that you can keep track of who you've been reaching out to.
This is an active prospecting strategy and in my world, I teach both active prospecting and passive prospecting.
However, I believe it's really important to eventually transition from active prospecting to passive prospecting so that you don't have to be sending messages to people all of the time.
If you want to learn how to start putting passive prospecting in place so that people start coming to you and asking you about your business instead of you reaching out to them, then be sure to register for my free online training that I'm doing where I reveal My 6 Step Social Media Prospecting & Recruiting Process.
Click on the yellow button below to get registered! See you there 😉

Resources Mentioned & More That Will Help Rock Your Biz
Unlimited Fan Page Profits – Learn More
If you don't have a Facebook Fan Page yet and you're looking at all these rock stars with Fan Page and you want one for yourself… Unlimited Fan Page Profits is a training that I put together that will walk you through the steps of building a Profitable Facebook Page and marketing plan to generate leads, build a big audience and make daily sales
10k Social Media Recruiting Formula – Learn More 
This is a training by my good friend Jessica Higdon. Jessica has created a $10,000/mo income in her network marketing company from prospecting and recruiting through Facebook. In this training she reveals exactly what she's done to achieve this. It really is a great training for you and your team.
The B-L.A.B. – Come Join Us
AKA Build Like A Boss, The B-LAB is Tanya Aliza's FREE Facebook Mastermind group full of awesome Networkers and Entrepreneurs that are all on a mission to grow their businesses Faster and easier with Online Strategies for prospecting, recruiting and sales. We do themed days of the week, we hold each other accountable and we lift each other up! Come introduce yourself and your business.
Did you get some value from these Facebook marketing tips?

I hope you did because each week I put my heart into making sure you get some amazing network marketing tips and strategies to rock it in your business while creating a life you love.

Wanna Share This Because You Love Sharing Valuable Info?
Each Monday I post a new video training and free resource on my blog.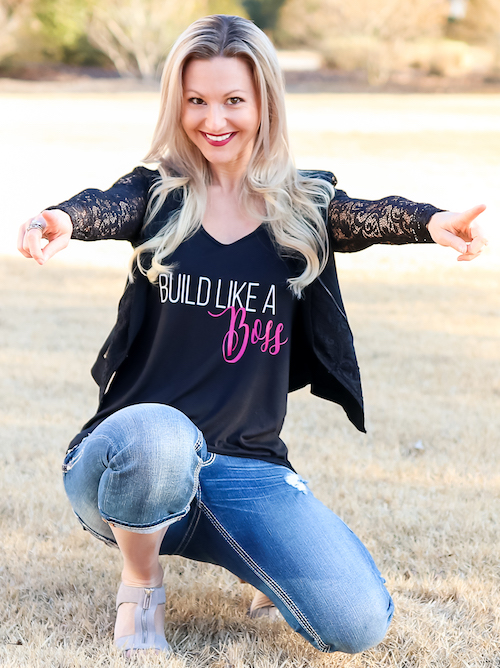 Each Tuesday I do a Live Q&A training on my Facebook Page so make sure we're connected www.facebook.com/tanyaaliza
Stand Out and Stay Connected… drop a comment below.
You are a Rock Star!
Question of the week:  Are these Facebook marketing tips helpful? Are you currently using social media to build your business?
If yes, tell me what you love the most about using social media to build your business. I'd love to hear from you!
If yes, tell me what you love the most about using social media to build your business.
I'd love to hear from you!