Want to know the secret to my social media lead generation?
In fact, the next few episodes scheduled on the show are all about this marketing strategy…
Why?
Because, in my opinion… It's the most powerful strategy you can employ in your business.
Sited from lemonlight.com:
84% of people say that they've been convinced to buy a product or service by watching a brand's video
More than half of shoppers say online video has helped them decide which specific brand or product to buy.
78% of marketers say video has directly helped to increase sales
93% of brands got a new customer because of a video on social media
So what's the marketing strategy… VIDEO!
A reliable and high-performing video framework that generates leads like a well-oiled machine.
And if you're thinking, "Tanya, I'm freaking terrified of Video!"
Well…
People in every industry try to perfect their social media lead generation, but few are using an actual video marketing framework to convert and drive sales.
Building a business takes work – but if you only had a small amount of time or resources I would spend all my time making videos (a certain way), that attract my tribe and move people into action.
Here in Episode #292, you'll learn one of my favorite strategies when it comes to my social media lead generation, plus this strategy converts a ton of SALES.
Because let's face it, leads are good, but SALES are better!
If I Could Focus On Just ONE Thing To Skyrocket My Social Media Lead Generation…This Is What I Would Do! – Episode #292

Stay tuned for the Fearless Video Challenge coming next week!
Click Here To Subscribe & Listen on Apple Podcasts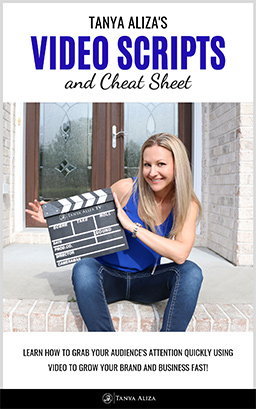 Here are the minute marks that cover highlights in the episode you do not want to miss:
(6:07) – What I would do if I had to start from zero to drive leads and sales 
TRUTH BOMB: If you have very little time or resources, this is my best advice on where to start with your social media lead generation.
(9:39) – How videos have impacted my social media lead generation… in a BIG way!
Video marketing is key for driving sales and earning trust. I talk about my journey and how I build trust and rapport fast, with brand-new people I've never met before, and how I convert them into raving buyers!
(13:49) – My biggest strength in my business… and my weakness might surprise you!
From video marketing to creating podcasts, to blogging, it might be hard to identify which one to focus on, but here are my thoughts and let me know if you relate.
(15:45) Why you need a video marketing strategy 
If you're looking to drive leads and sales with video marketing? You need a strategy. Nowadays you can implement short-form videos or long-form videos, and it is so easy to get lost doing ALL of the things for social media lead generation. Find out what I recommend to everyone if they're just starting out.
(17:23) – Why having a Freebie Funnel is an absolute MUST when you're creating content online… including videos
If you want more automated sales coming in for your business, find out how I use funnels in my business and why they've been a game changer with my social media lead generation results.
The goal of this episode is to warm you up to the idea of using video or doubling down on video in your business.
The coming episodes are going to break down more of the detailed strategies.
How to structure your video for leads and sales
My complete YouTube video process
Types of video content that will bring you endless leads and sales… and more!
In the meantime – Get ready for the challenge we're announcing next week and grab my My Video Script Cheat Sheet.
The content and marketing strategies this month that we have planned for you are going to be amazing… so buckle up and get ready to crush it here with us.
I hope you enjoyed this episode of Wired To Crush It with me and I hope it adds so much value to your business and life.
Can I Feature You & Your Business?
Make sure to Subscribe and Rate & Review the Podcast show on your preferred Podcast platform.
I feature community members each week on my Instagram and I'd love to feature YOU next!
 I release a new episode each week, so make sure to join me and to share this with your entrepreneur friends.
Tag me on Social Media @tanyaaliza and share what episode you just listened to so we can connect even more!
Again, don't forget to download my Video Scripts and Cheat Sheet.
Learn how to grab your audiences's attention quickly using video to grow your brand and business fast.

Resources & Links Mentioned
Episode 181 – My 3 Step Video Intro Formula to Capture and Keep Your Audience's Interest – Wach The Episode Here
The Fearless Video Challenge – Coming Feb 6th 
Tanya's Video Gear Guide – View It Here
Wired to Crush It Gear (NEW) – View The Collection
The Wired To Crush It Community – Join Us Here
I'm your biggest cheerleader when it comes to Financial Freedom, Success, and growing an online business to support your best life… I guess you could say I'm Wired To Crush It!
I created this Community to share actionable roadmaps so you can Crush It in business and in life.
So if you're an ambitious Entrepreneur, the Wired To Crush It community is your weekly dose of profitable steps that will help and inspire you to create the impact, income and life you deserve.
My team and I are inside this community helping you, celebrating you and supporting you through your Entrepreneur journey… along with 39,000+ Entrepreneurs!

I hope you enjoyed learning how I use social media to generate leads! Each week I release training episodes and a free resource.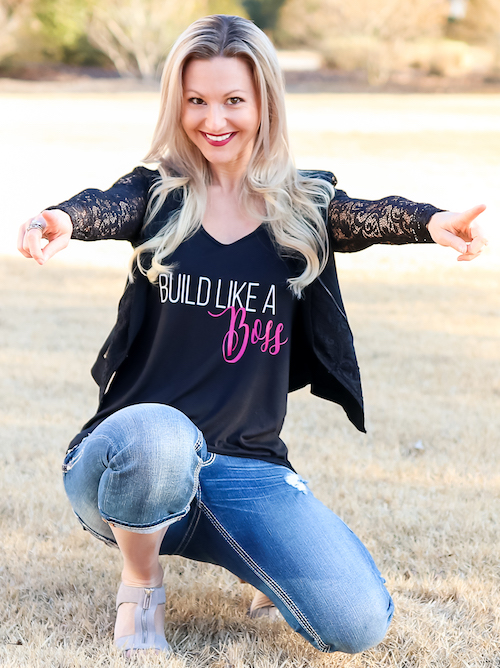 Each Tuesday I do a Live Q&A training on my Facebook Page so make sure we're connected www.facebook.com/tanyaaliza
Stand Out and Stay Connected… drop a comment below.
You are a Rock Star!