I finally get to share with you how I'm using AI and Chat GPT to help grow my business. Today, I want to talk about how I've been using this technology to generate ideas for my podcast topics, Facebook live sessions, freebie drafts, social media posts, blog posts, content ideas, and webinar topics.
As an entrepreneur, I know how challenging it can be to come up with fresh and exciting ideas on a regular basis. However, since I started using AI and Chat GPT, it has become much easier to generate new ideas quickly and efficiently. With the help of this technology, I've been able to streamline my content creation process, which has freed up more time for me to focus on other aspects of my business.
For example, when it comes to my podcast topics, I simply provide a few keywords related to my industry, and Chat GPT generates multiple episode ideas that are relevant and engaging.
Similarly, I use the same approach when brainstorming ideas for my Facebook live sessions, freebie drafts, social media posts, blog posts, content ideas, and webinar topics.
In addition to generating ideas, AI and Chat GPT also help me refine my content by providing insights on the tone, voice, and language that resonates with my target audience. By analyzing user data, this technology can provide valuable feedback on the most effective ways to connect with my audience and drive engagement.
In short, I believe that AI and Chat GPT are powerful tools that every entrepreneur should consider incorporating into their business strategy. They have helped me save time, generate more ideas, and improve the overall quality of my content. So, if you're struggling to come up with new ideas, give this technology a try and see how it can help you grow your business.
Episode #307 | Revolutionizing Content Creation: How AI and Chat GPT are Helping Me Generate Ideas and Drive Engagement


🎧 Click Here To Listen & Subscribe on iTunes
Highlights of the show that you don't want to miss:
[6:29] What is AI, and why I think these tools are such an incredible asset in your online business.
[7:48] The #1 AI tool that I use in my business, exactly how I am using it, and my initial thoughts when I first heard about it… let me just be honest, I was a LOT resistant.
[10:55] How I was able to come up with 10 effective, juicy, and sexy content ideas in less than 30 seconds using Chat GPT, and how you can use it to generate content ideas in less time, too.
[16:12] How to leverage AI to grow your business and maximize time efficiency, because if you just go blindly using the tool, then it's not helping you. It's just wasting time and time is money and money's resources.
[22:52] Go from sitting in front of the computer for a half an hour, to having an entire month's worth of content that you can post on your social media in three and a half seconds.
[27:37] How we are using Chat GPT to optimize our landing pages, and how you can utilize this tool to create captivating content even if you aren't a great writer.
I also have a great episode that you will love where I share how to transform viewers into leads and sales with my video script template. Say goodbye to boring videos for good!
Suggested Action Steps:
Sign up an account
Test it out
Get your mind blown with how much this can help you in your business.
I hope you enjoyed this episode of Wired To Crush It with me and I hope it adds so much value to your business and life.
Can I Feature You & Your Business?
Make sure to Subscribe and Rate & Review the Podcast show on your preferred Podcast platform here.
I feature community members each week on my Instagram and I'd love to feature YOU next!
I release a new episode each week, so make sure to join me and to share this with your entrepreneur friends.
Tag me on Social Media @tanyaaliza and share what episode you just listened to so we can connect even more!
Again, if you don't have your lead funnel in place yet, I have a powerful 9 minute video that will share with you how to start putting one in place that attracts perfect buyers to you. [templates and all]…

Recommended Resources & Links Mentioned
Episode 240 | I Discovered My Ideal Customer Avatar With 10 Questions ($0 to $2MIL) | Free Tribe Worksheet Included
Tanya Aliza's Kit | Many people ask me to share my personal camera and video gear, my health, wellness and beauty products, my favorite books and more. Instead of listing out each item individually here on the blog, I made some really cool 'KITS' that you can check out.
Smart Paid Traffic | Learn how to run Facebook Ads for any business.
Done 4 You Brand Services | We build and design marketing funnels, websites/blogs, logos, brand boards, facebook business pages and more!
Join The Wired To Crush It Community (39,000+ Entrepreneurs)
I'm your biggest cheerleader when it comes to Financial Freedom, Success, and growing an online business to support your best life… I guess you could say I'm Wired To Crush It!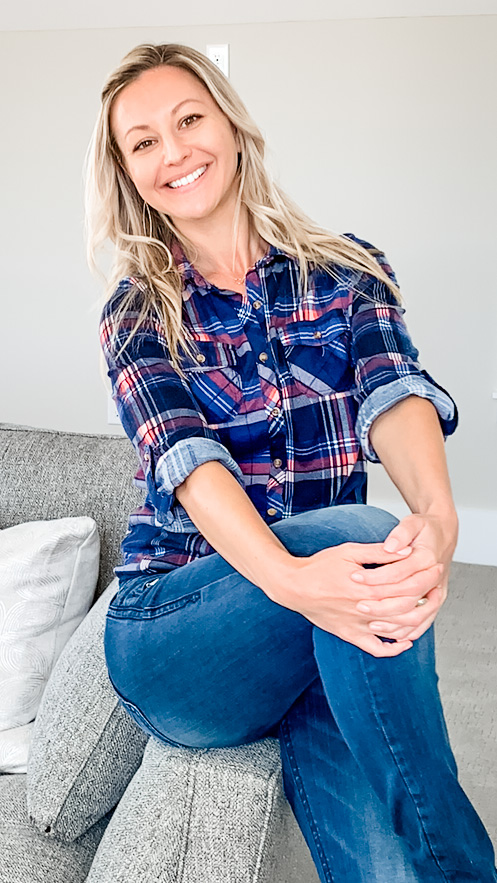 I created this Community to share actionable roadmaps so you can Crush It in business and in life.
So if you're an ambitious Entrepreneur, the Wired To Crush It community is your weekly dose of profitable steps that will help and inspire you to create the impact, income and life you deserve.
My team and I are inside this community helping you, celebrating you and supporting you through your Entrepreneur journey… along with 39,000+ Entrepreneurs!

I hope you enjoyed this episode of "Wired to Crush It" and you're ready to pull up your sleeves and start using AI and Chat GPT to help you generate ideas and drive engagement in your business. Make sure to share it with us in the community!
Each week I release a new training episode and a free resource… Join the community so your don't miss a beat.
Each Tuesday I do a Live Q&A training on my Facebook Page so make sure we're connected www.facebook.com/tanyaaliza
Stand Out and Stay Connected…
Crush Your Week!