When you're building a business, it is super important to understand your niche or your ideal client so you truly understand their needs, wants, and desires, and you can appeal to them with your content and with your voice and with your message.
Today, I'm sharing with you a really quick test that you can employ to make sure that you're on the right track. And also so you can make sure that you are going in the direction when it comes to how to find & research a profitable niche market because heck, when you put in the effort… you want to get paid!
So, you might hear that the fastest way to grow your business is to understand who your ideal client or buyer is and truly know all of their wants, their desires, their pains, their struggles, their challenges, and what they want, what they don't want in life, and having a very clear understanding of what that is.
And that typically can equal an easier marketing journey and a more successful business. However, in this episode I'm sharing the real secret to growing your business faster!
But before we dive in, I want to share with you something special that is going on right now. My friend and mentor Amy Porterfield is opening up her program called Digital Course Academy, for only a short period of time.
I actually went through this program back in 2021, and this course has now created over a million dollars in sales for my brand and business.
So. If you're ready to create a successful online business through your own digital courses or coaching programs, Amy's Digital Course Academy is the best point A to point Z program to help you do that
PLUS! If you get the DCA through my link, we have an additional amazing bonus package that you will qualify for as well (so make sure you click my link below to learn more about what we've put in store for you.)
You can go to tanyaaliza.com/dca to get the details and learn more!
Episode #321 | How To Find & Research a Profitable Niche Market | Bigger PAIN = Bigger Profits
🎧 Click Here To Listen & Subscribe on iTunes
Highlights of the show that you don't want to miss:
[1:13] Digital Course Academy 2023 is coming, and here's what you need to know.
[5:07] Increase the likelihood of your ideal client spending money and becoming a client faster by making this small shift in your marketing (this might surprise you)!
[5:56] If you're not 100% who your ideal client is and want to know exactly how to find & research a profitable niche market… you're going to want to do this simple activity that will forever serve you in your business.
[6:46] How to create social media posts that speak to your audience, and demonstrate how your product or services can help them solve their pain points.
"With those pains comes incredible opportunities for you to serve at a greater level with your audience and also generate incredible wealth for you and your family through digital courses."
[7:45] How to get some really good ideas for a digital course or coaching program that you could provide as an added stream of revenue with your existing tribe. I have used this strategy to grow a multiple 7-figure brand.
[10:06] The BEST program to help you create your digital course from point A to point Z, plus a really exciting bonus that I am offering for a limited time only.
Again, don't forget to click the link below to learn how we can work together & build your own digital course or program so you can earn 100% profits!
Recommended Resources & Links Mentioned
Freebie | Your Tribe Worksheet
Done 4 You Brand Services | We build and design marketing funnels, websites/blogs, logos, brand boards, facebook business pages and more!
Join The Wired To Crush It Community (39,000+ Entrepreneurs)
I hope you enjoyed this episode of Wired To Crush It with me and I hope it adds so much value to your business and life.
Can I Feature You & Your Business?
Make sure to Subscribe and Rate & Review the Podcast show on your preferred Podcast platform here.
I feature community members each week on my Instagram and I'd love to feature YOU next!
I release a new episode each week, so make sure to join me and to share this with your entrepreneur friends.
Tag me on Social Media @tanyaaliza and share what episode you just listened to so we can connect even more!
I'm your biggest cheerleader when it comes to Financial Freedom, Success, and growing an online business to support your best life… I guess you could say I'm Wired To Crush It!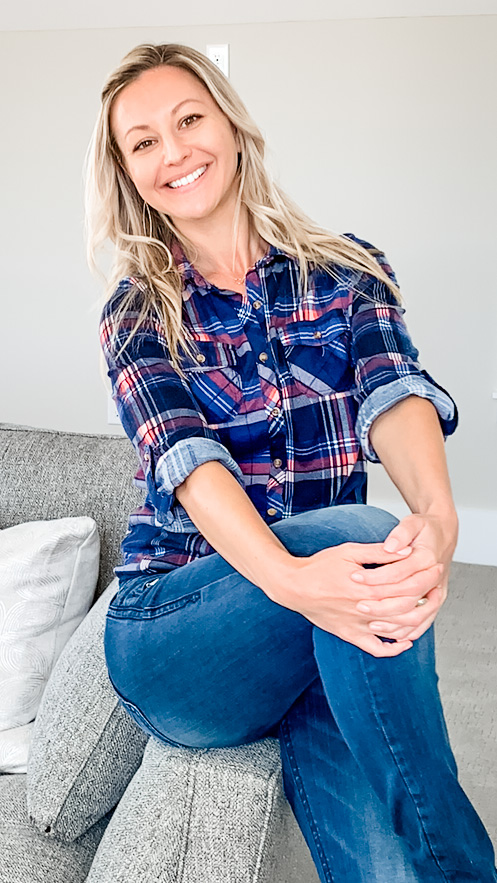 I created this Community to share actionable roadmaps so you can Crush It in business and in life.
So if you're an ambitious Entrepreneur, the Wired To Crush It community is your weekly dose of profitable steps that will help and inspire you to create the impact, income and life you deserve.
My team and I are inside this community helping you, celebrating you and supporting you through your Entrepreneur journey… along with 39,000+ Entrepreneurs!

I hope you enjoyed this episode of "Wired to Crush It" and you're ready to implement what you have learned about how to find & research a profitable niche market. Make sure to share with us in the community!
Each week I release a new training episode and a free resource… Join the community so your don't miss a beat.
Each Tuesday I do a Live Q&A training on my Facebook Page so make sure we're connected www.facebook.com/tanyaaliza
Stand Out and Stay Connected…
Crush Your Week!