Building community is really, really important when you are building a brand, or are selling products and services online. The cool thing is, when you understand how to grow your online community properly, you don't need thousands or tens of thousands of people in your space to really grow a successful community. This is actually one of the reasons why I started our free Facebook group community.
I have this free tool that I have used that I'm sharing with you that I think that you will very much love. I've used this for years and years and years, but I've never really talked about it. So I'm going to share with you the tool, why I think it's important and how you can use it to build an online community for your business as well.
If you have a Facebook group or you're thinking of creating one, and are wondering how to grow your online community… You won't want to miss this episode, I think it'll blow your mind.
Ready? Let's dive in!
Episode #315 | How To Grow Your Online Community Using One Of My Favorite Tools


🎧 Click Here To Listen & Subscribe on iTunes
Highlights of the show you won't want to miss:
[4:08] Confession time: Initially, I NEVER wanted to start my own Facebook Group Community. But I saw the opportunity in having one & decided to put my big girl pants on and test it! Here's what happened.
[11:01] It's not just about creating a community, it's about keeping a community. Uncovering my favorite tool that I use in my business to keep my community engaged and wanting to stay around the campfire with me!
[13:41] Why I chose to use a slogan vs. branding my community with my name and why you should use this same philosophy if you already have, or are planning to build a community.
[16:28] I'm sharing the simple steps and programs that I used to create swag for my community. Trust me, if I can set this up, anyone can!
[21:07] How to grow your online community and get your Facebook content in front of more people that may not even know who you are. This simple tip can work even better than running ads!
[26:26] Exploring the differences between a Facebook page and a Facebook group. Do you need both? I'm answering this question, and sharing why one of these is vital to have in your business!
I have another episode that I think you will love where I talk about the importance of having an automated sales path for your leads, and what you can do if you don't have one yet. Tune in here!
Suggested Action Steps:
Download my guide to a profitable Facebook community
Take Action
Subscribe Rate & Review the show, I'd love to feature you next
Again, don't forget to download My Guide To A Profitable Facebook Group Community to learn what to post & how to engage your group to make sales & create impressive business RESULTS

Recommended Resources & Links Mentioned

FREE 9 Min Video | How I Attract People on Social Media That Are Excited To Do Business With Me… Using this ONE small, but mighty tool.
Episode 220 | 5 Hot Facebook Group Engagement Ideas To Drive Business And Get More Sales
The Ultimate Branding Blueprint | If you don't already have a website or blog that helps to build your authority, your audience, your email list and your sales… this program will give you the templates and instructions you need to have this all in place in one weekend flat!
Facebook Live Checklist | What to do before, during and after your Facebook Live broadcast to check the most views and engagement.
Join The Wired To Crush It Community (39,000+ Entrepreneurs)
I hope you enjoy this episode of Wired To Crush It with me and I hope it adds so much value to your business and life.
Can I Feature You & Your Business?
Make sure to Subscribe and Rate & Review the Podcast show on your preferred Podcast platform here.
I feature community members each week on my Instagram and I'd love to feature YOU next!
I release a new episode each week, so make sure to join me and to share this with your entrepreneur friends.
Tag me on Social Media @tanyaaliza and share what episode you just listened to so we can connect even more!
I'm your biggest cheerleader when it comes to Financial Freedom, Success, and growing an online business to support your best life… I guess you could say I'm Wired To Crush It!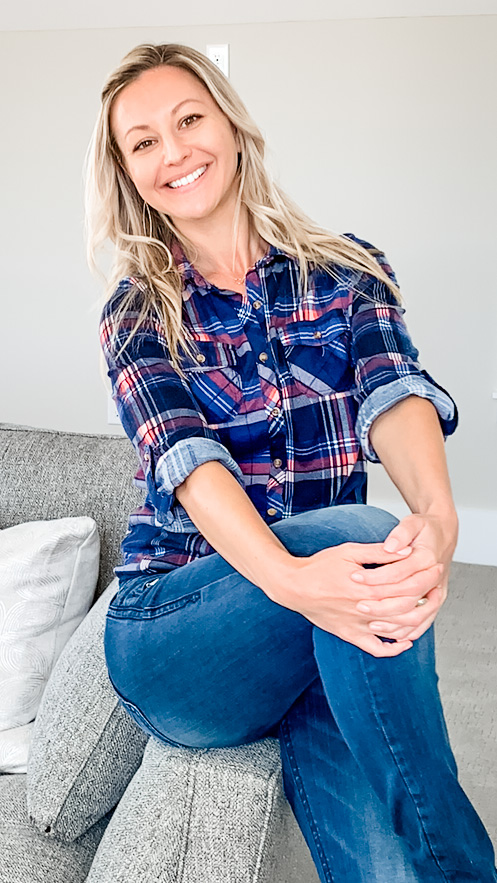 I created this Community to share actionable roadmaps so you can Crush It in business and in life.
So if you're an ambitious Entrepreneur, the Wired To Crush It community is your weekly dose of profitable steps that will help and inspire you to create the impact, income and life you deserve.
My team and I are inside this community helping you, celebrating you and supporting you through your Entrepreneur journey… along with 39,000+ Entrepreneurs!

I hope you enjoyed this episode of "Wired to Crush It" and you're ready to pull up your sleeves and implement what you learned on how to grow your online community. Make sure to share with us in the community!
Each week I release a new training episode and a free resource… Join the community so your don't miss a beat.
Each Tuesday I do a Live Q&A training on my Facebook Page so make sure we're connected www.facebook.com/tanyaaliza
Stand Out and Stay Connected…
Crush Your Week!