Have you ever wondered how to hire a virtual assistant for your business?
Well, guess what? You're not alone! Questions like "How do I find one?" and "How do I trust them with my passwords and private information?" are just the tip of the iceberg.
Fortunately, I recently just went through this process in my business and successfully tackled every single step of the process. And here's the exciting part – I want to take you behind the scenes.
I'll show you from start to finish exactly how I secured the best virtual assistant possible for our brand and business and set them up for success… From the job description to how I proceeded with the interview process, trust me, I've got you covered!
So, if you're itching to see this journey from start to finish and have an over-the-shoulder look at how we put it all together, this is the episode you've been waiting for!
Episode #320 | How To Hire A Virtual Assistant (Job Description Template Included 👀)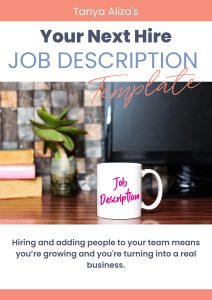 🎧Click Here To Listen & Subscribe on your favorite podcast player
Highlights of the episode that you don't want to miss:
[1:58] Discover the secrets to attracting top notch Virtual Assistants! I'm sharing the 3 things you need to know when crafting a job description that is both clear and compelling.
[6:19] My go-to place for finding the best contractors and Virtual Assistants. We'll dive into the step-by-step process of posting an engaging job description in less than 10 minutes.
[8:49] Taking you behind the scenes! I'll show you exactly how to hire a virtual assistant, and what that process looks like for our brand and business.
[13:20] Learn how I effectively incorporate screening questions as a part of my hiring process, and why this is so important to include.
[25:59] Do you REALLY need to conduct a Zoom interview? I'm sharing my top tips for interviewing potential VAs. Don't make a hiring decision without hearing this!
[27:04] One of the most powerful questions to ask in an interview in order to find the best fit when it comes to building and expanding your brand and business.
[30:45] You never want to have a task in your business that anybody is executing without having this small but mighty tool.
Again, don't forget to download the Job Description Template to streamline your hiring, attract the right talent and set clear expectations effortlessly.
Recommended Resources & Links Mentioned
FREE 9 Min Video | How I Attract People on Social Media That Are Excited To Do Business With Me… Using this ONE small, but mighty tool.
My List Building Bootcamp | Tanya's comprehensive 6 week workshop that walks you through the simple steps of creating a high quality sales funnel for your Brand that attracts an engaged audience of perfect buyers to you.
Done 4 You Brand Services | We build and design marketing funnels, websites/blogs, logos, brand boards, facebook business pages and more!
Join The Wired To Crush It Community (39,000+ Entrepreneurs)
Episode 261 | 9 Steps To Hiring A Virtual Assistant That Helps Grow Your Business & Saves You Time
I hope you enjoyed this episode of Wired To Crush It with me and I hope it adds so much value to your business and life.
Can I Feature You & Your Business?
Make sure to Subscribe and Rate & Review the Podcast show on your preferred Podcast platform here.
I feature community members each week on my Instagram and I'd love to feature YOU next!
I release a new episode each week, so make sure to join me and to share this with your entrepreneur friends.
Tag me on Social Media @tanyaaliza and share what episode you just listened to so we can connect even more!
I'm your biggest cheerleader when it comes to Financial Freedom, Success, and growing an online business to support your best life… I guess you could say I'm Wired To Crush It!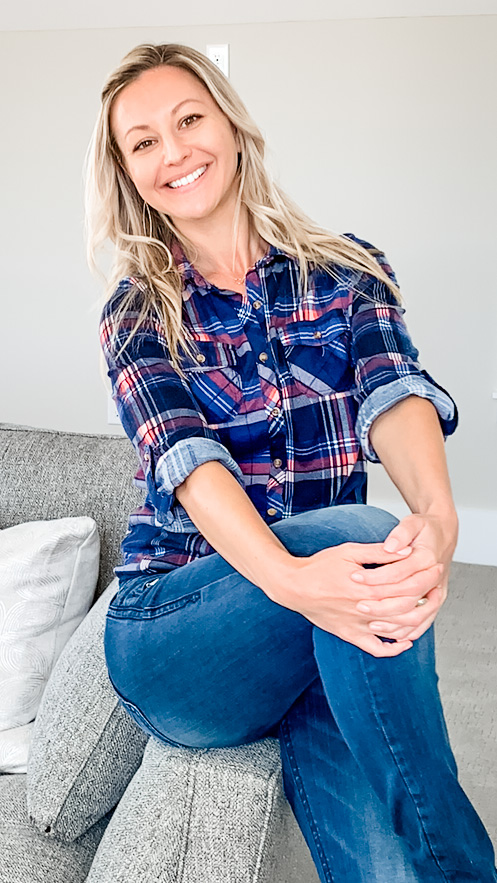 I created this Community to share actionable roadmaps so you can Crush It in business and in life.
So if you're an ambitious Entrepreneur, the Wired To Crush It community is your weekly dose of profitable steps that will help and inspire you to create the impact, income and life you deserve.
My team and I are inside this community helping you, celebrating you and supporting you through your Entrepreneur journey… along with 39,000+ Entrepreneurs!

I hope you enjoyed this episode of "Wired to Crush It" and you're ready to pull up your sleeves and implement what you have learned about how to hire a virtual assistant. Make sure to share it with us in the community!
Each week I release a new training episode and a free resource… Join the community so your don't miss a beat.
Each Tuesday I do a Live Q&A training on my Facebook Page so make sure we're connected www.facebook.com/tanyaaliza
Stand Out and Stay Connected…
Crush Your Week!