Today's Episode is a powerful one. I get to reveal my complete YouTube Marketing Plan plus I get to show you how to build a YouTube plan for your business in as little as 2 hours a week!
Over the last few weeks we've been talking all about using video to crush it in your business.
In Episode 292 I talked about how video is the most effective way I discovered to generate leads from Social Media without ads.
In Episode 293 I got to Interview my friend Mark Harbert and we talked about how Video Marketing has helped us create million dollar brands.
YouTube has been one of the biggest drivers of business for me and I haven't talked much about it until now!
Why? I think people are scared of video and I didn't want to scare people away.
However, over the years I've come to learn that my tribe (YOU) are BOLD and you don't fear anything.
You want proven, leveraged results for your business and it's time we grab each other's hand and crush it with Video… especially with this simple YouTube marketing plan.
This episode is one you'll want to bookmark and come back to often… it's like a mini workshop with a very actionable roadmap that you can follow.
Let's dive in…
My Complete YouTube Marketing Plan Revealed + How To Build a YouTube Plan for Your Business in as Little as 2 Hours a Week – Episode #294

Also, don't forget to join us in the Fearless Video Challenge – Join Us Here
If you want to know how to find topics that your audience is looking for so you can create the exact video with the precise information they need that leads them right to your products and services, then you want to be a part of the Fearless Video Challenge. I hope to see you there!
Click Here To Listen & Subscribe on iTunes
Here are the highlights in the episode you don't want to miss:
(6:18) Video Topic Examples That Stop The Scroll & Bring You Perfect Buyers
I share 3 examples that reveal my video topic and title formula. Copy this formula and use it when you create your YouTube Marketing plan video framework (which I also share with you).
(12:00) Is YouTube saturated or even worth investing time and effort in? 
This is a question I get asked ALL the time and to be honest, it's valid. YES there are a TON of people, brands, businesses, gamers, dogs, rabbits, cats, kids and more on YouTube… BUT there is still a HUGE opportunity and I will explain where this opportunity exists!
(18:45) How I plan my video topics. PLUS… my secret weapon for efficiency  
There's 2 parts to this process and it shouldn't take you more than a few hours to create week's of content. This is my topic and content planning game plan and I'll share it with you to copy so you can insert it into your YouTube Marketing Plan.
(23:23) My film and production process … Hint: there's nothing fancy!
If you think you need fancy equipment to produce and film videos, you don't! Find out what tools I use when it comes to equipment for filming and editing.
(29:08) Before pressing 'PUBLISH' on YouTube… 
There are a few YouTube marketing checklist items that need to be in order to get the most visibility for your videos! Here's a little behind the scenes of my entire process before I hit publish.
(32:42) After pressing 'PUBLISH'… Your first 24 hours are most important
Too often I see people put SO much energy into creating content, but they forget to promote it. The first 24 hours in your YouTube marketing plan are the most important. Discover the one thing I recommend that helps me get more views on my videos.
Okay my friend, after you listen to the episode, it's time to put this in action and I got you!
Action moment checklist:
1. Join us in the Fearless Video Challenge
2. Download my My Video Script Formula To Leads & Sales – Get It Here
3. Open up your calendar and plan out your 2 hour time blocks for the next 6 months
4. Implement the 4 P's
5. Get an accountability partner (you'll be able to find one in the challenge)
Remember: The secret to success is consistency!
Let's crush it with video!
I hope you enjoyed this episode of Wired To Crush It with me and I hope it adds so much value to your business and life.
Can I Feature You & Your Business?
Make sure to Subscribe and Rate & Review the Podcast show on your preferred Podcast platform.
I feature community members each week on my Instagram and I'd love to feature YOU next!
 I release a new episode each week, so make sure to join me and to share this with your entrepreneur friends.
Tag me on Social Media @tanyaaliza and share what episode you just listened to so we can connect even more!
Again, don't forget to get my Video Script Formula, download that and then come and join us in the Fearless Video Challenge Here.

Links & Resources Mentioned
Episode 292 – The Most Effective Way I Discovered To Generate Leads From Social Media Without Ads – Listen Here
Episode 293 – How Using Video Helped Us Build 7-Figure Businesses With My Good Friend Mark Harbert – Listen Here
My Video Gear Guide – Check It Out Here
The Wired To Crush It Community – Join Us Here
I'm your biggest cheerleader when it comes to Financial Freedom, Success, and growing an online business to support your best life… I guess you could say I'm Wired To Crush It!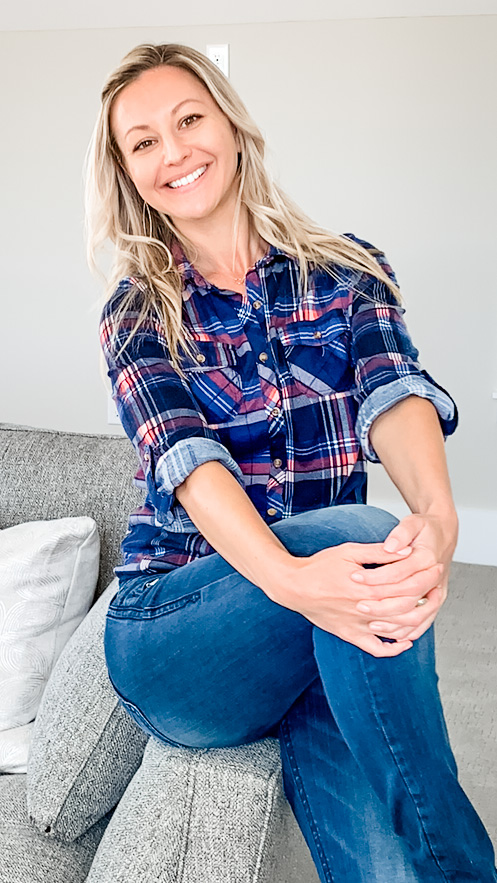 I created this Community to share actionable roadmaps so you can Crush It in business and in life.
So if you're an ambitious Entrepreneur, the Wired To Crush It community is your weekly dose of profitable steps that will help and inspire you to create the impact, income and life you deserve.
My team and I are inside this community helping you, celebrating you and supporting you through your Entrepreneur journey… along with 39,000+ Entrepreneurs!

I hope you enjoyed some this episode of "Wired to Crush It" and you're ready to pull up your sleeves and build out your YouTube Marketing Plan. Make sure to share it with us in the community!
Each week I release a new training episode and a free resource… Join the community so your don't miss a beat.
Each Tuesday I do a Live Q&A training on my Facebook Page so make sure we're connected www.facebook.com/tanyaaliza
Stand Out and Stay Connected…
Crush Your Week!