Today, we're diving into one of the most crucial aspects of your online marketing arsenal…
High converting landing pages!
Now, picture this: You've spent countless hours building your brand, perfecting your product offering, and creating unstoppable social media posts. But, when it comes to actually generating leads and converting visitors into buyers, you're hitting a brick wall. Frustrating, isn't it? That's where high converting landing pages come to the rescue!
These powerful tools are designed to grab your audience's attention, build trust, and—most importantly—compel them to take action. Be it signing up for your email list, purchasing your latest product, or booking a consultation, a well-crafted landing page can be the difference between an entrepreneur's dream and a struggling business.
In this episode, we're going to explore the structure of my high converting landing pages with my 12 point checklist.
Having a landing page for your business should be at the top of every entrepreneur's priority list. We'll uncover the secrets behind what makes a landing page truly irresistible and reveal practical tips for optimizing your own high converting landing page!
Episode 303 | The Structure Of My High Converting Landing Pages [My 12 Point Checklist]

🎧 Click Here To Listen & Subscribe on iTunes
Highlights of the show you don't want to miss:
[3:36] What is a landing page, and why are they a must-have as an online business owner.
[8:00] Nobody wants to be on your email list for no reason, you need something extremely juicy and captivating that your viewer really wants. I'm sharing the elements of a high converting landing page and the psychology behind it so you can convert visitors into leads.
[9:59] Why you should be using very specific language in your title and hook, and how to capture the attention of your tribe as soon as they hit your landing page.
[14:13] Should you use video or imagery on your landing pages?
[18:03] Build curiosity with benefit bullets, and YES! There is a magic number of bullet points that I have found to be the sweet spot when it comes to high converting landing pages.
[20:02] Don't be afraid to call out objections that your viewers already have. I'm sharing a simple tip to help your conversions and optimize your landing page even more.
[22:03] What you should add to your landing page if you are building a personal brand and want people to start building a relationship with you personally.
[25:18] Why having your Terms and Conditions link in the footer of the landing page is important, and how to make it easy on yourself when adding it to your pages.
I also have a great episode that you might like on how to grow an email list that brings you unlimited prospects ready to buy from you.
I hope you enjoyed this episode of Wired To Crush It with me and I hope it adds so much value to your business and life.
Can I Feature You & Your Business?
Make sure to Subscribe and Rate & Review the Podcast show on your preferred Podcast platform here.
I feature community members each week on my Instagram and I'd love to feature YOU next!
I release a new episode each week, so make sure to join me and to share this with your entrepreneur friends.
Tag me on Social Media @tanyaaliza and share what episode you just listened to so we can connect even more!
Again, don't forget, to make this work at the highest level, you have to have something juicy and captivating for your viewer. No one just gives you their details anymore. AND NO, no one wants to be on your email list for no reason.
What are you giving them that adds extreme value to their life? I've got you friend. I share with you exactly how to put together an irresistible value offer in my newest 9 min explainer video

Recommended Resources & Links Mentioned
Growth Camp | If you don't have a lead offer or Freebie to generate leads for your business, this is the first step I recommend taking so you can generate leads with your videos.
My List Building Bootcamp | Tanya's comprehensive 6 week workshop that walks you through the simple steps of creating a high quality sales funnel for your Brand that attracts an engaged audience of perfect buyers to you.
Tanya Aliza's Kit | Many people ask me to share my personal camera and video gear, my health, wellness and beauty products, my favorite books and more. Instead of listing out each item individually here on the blog, I made some really cool 'KITS' that you can check out.
Join The Wired To Crush It Community (39,000+ Entrepreneurs)
I'm your biggest cheerleader when it comes to Financial Freedom, Success, and growing an online business to support your best life… I guess you could say I'm Wired To Crush It!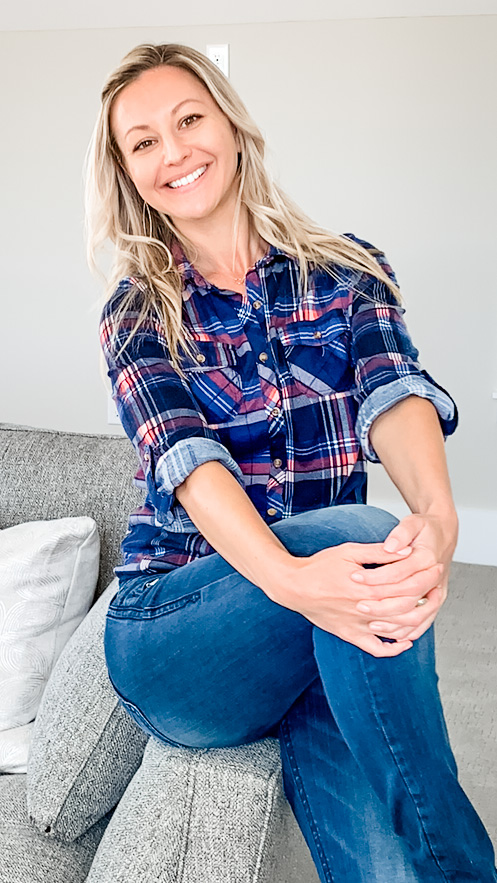 I created this Community to share actionable roadmaps so you can Crush It in business and in life.
So if you're an ambitious Entrepreneur, the Wired To Crush It community is your weekly dose of profitable steps that will help and inspire you to create the impact, income and life you deserve.
My team and I are inside this community helping you, celebrating you and supporting you through your Entrepreneur journey… along with 39,000+ Entrepreneurs!

I hope you enjoyed this episode of "Wired to Crush It" and you're ready to pull up your sleeves and add high converting landing pages to your online marketing arsenal. Make sure to share with us in the community!
Each week I release a new training episode and a free resource… Join the community so your don't miss a beat.
Each Tuesday I do a Live Q&A training on my Facebook Page so make sure we're connected www.facebook.com/tanyaaliza
Stand Out and Stay Connected…
Crush Your Week!