Do you find yourself stuck in the cycle of time-consuming but unproductive activities in your business? If so, you're not alone. Many entrepreneurs make the mistake of focusing on the wrong things, and get caught up in time-sucking tasks instead of the money making activities that matter.
I'm here to help you change that!
In a book I highly recommend called "Eat That Frog," they emphasize the importance of tackling the most important tasks first. This is often counterintuitive, because we're naturally inclined to tackle the easy tasks first. But, the easy tasks often don't move the needle forward. The tasks that actually make a difference are the ones that are harder and that we tend to procrastinate on.
What we have to figure out first is, what are those tasks for you in your business? What are those money making tasks that you can check off first before you go into the minutiae of all of the other things? And all of the other things might be important in your business, but they're not the urgent and really important things that move the needle forward.
No matter what your business is, there are always tasks that will make you more money. We have to figure out what things actually contribute to revenue. By focusing on these tasks first, you can set your business up for simpler success.
Ready? Let's dive in!
Episode #319 | Tracking The Money Making Activities In Your Business That Matter Most

🎧 Click Here To Listen & Subscribe on iTunes
Highlights of the show that you don't want to miss:
[2:55] Want to stop procrastinating and get more done in less time? This book can help
[4:49] How to identify the money making activities that contribute to revenue in your business (and stop wasting time on the rest)
[10:14] How to match your activities to your goals and drive more revenue. I'm diving into what this looks like in my business, and how you can implement this strategy too
[11:08] The simple money-making tracking system that changed my life, and business
[16:26] How I built a 7-figure business by focusing on my 'business bible' first thing every single morning before anything else.
"If you take your business super seriously, you get super serious results."
Again, don't forget to download my Google Sheets Step-By-Step Set Up so you can keep your prospects organized and maximize your sales, time, and effort you put into prospecting.
Recommended Resources & Links Mentioned
Growth Camp | If you don't have a lead offer or Freebie to generate leads for your business, this is the first step I recommend taking so you can attract 'ready to buy' buyers that already have a need for your product or service.
The Revenue Multiplier Masterclass | Free Online Training Class Happening Now – Come behind the scenes of my multi-million dollar business to discover the 3 'smart marketing' secrets that help me Attract Perfect Buyers everyday. Finally generate consistent sales with your online business, without spending countless hours on social media.
Join The Wired To Crush It Community (39,000+ Entrepreneurs)
I hope you enjoyed this episode of Wired To Crush It with me and I hope it adds so much value to your business and life.
Can I Feature You & Your Business?
Make sure to Subscribe and Rate & Review the Podcast show on your preferred Podcast platform here.
I feature community members each week on my Instagram and I'd love to feature YOU next!
I release a new episode each week, so make sure to join me and to share this with your entrepreneur friends.
Tag me on Social Media @tanyaaliza and share what episode you just listened to so we can connect even more!
I'm your biggest cheerleader when it comes to Financial Freedom, Success, and growing an online business to support your best life… I guess you could say I'm Wired To Crush It!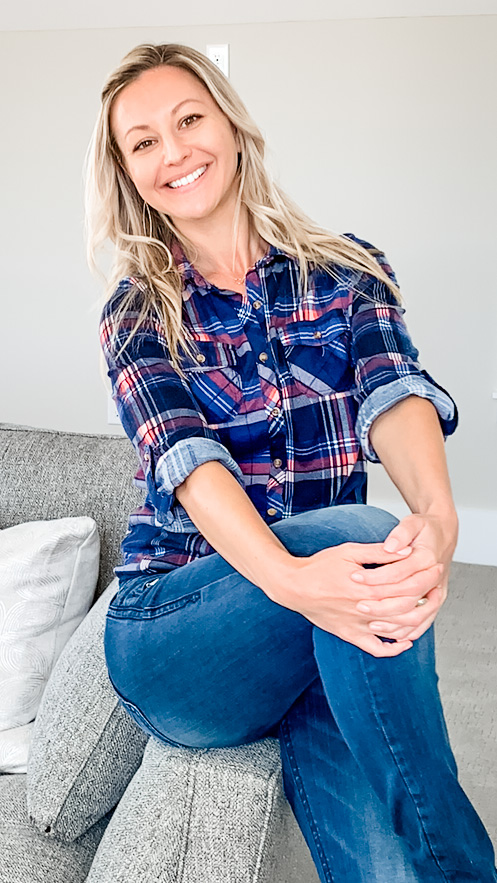 I created this Community to share actionable roadmaps so you can Crush It in business and in life.
So if you're an ambitious Entrepreneur, the Wired To Crush It community is your weekly dose of profitable steps that will help and inspire you to create the impact, income and life you deserve.
My team and I are inside this community helping you, celebrating you and supporting you through your Entrepreneur journey… along with 39,000+ Entrepreneurs!

I hope you enjoyed this episode of "Wired to Crush It" and you're ready to pull up your sleeves and start tracking the money making activities that dial the needle closer to where you want to go. Make sure to share it with us in the community!
Each week I release a new training episode and a free resource… Join the community so your don't miss a beat.
Each Tuesday I do a Live Q&A training on my Facebook Page so make sure we're connected www.facebook.com/tanyaaliza
Stand Out and Stay Connected…
Crush Your Week!